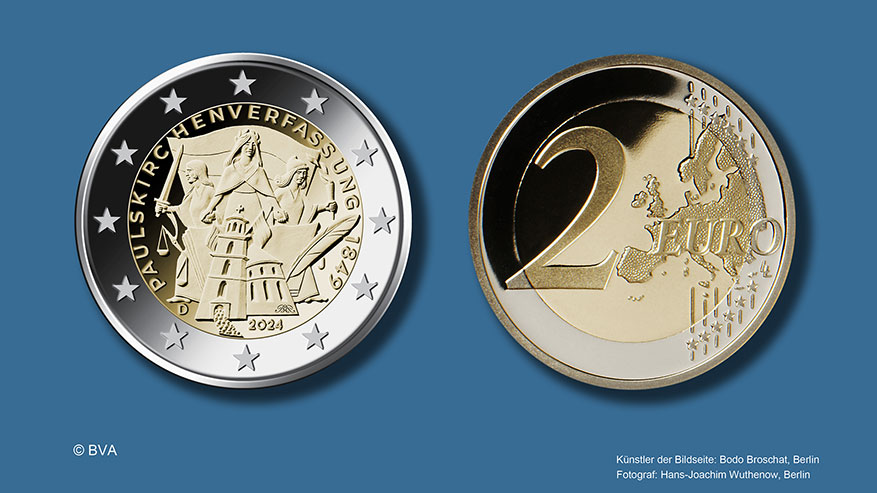 2024 german €2 175th anniversary of the Constitution of St. Paul's Church
The German federal government has announced the creation and circulation, in March 2024, of a commemorative 2 euro coin to celebrate the 175th anniversary of the Constitution of the St. Paul's Church. Adopted on March 27, 1849 by the German National Assembly, this Constitution was the first attempt to establish a democratic system in Germany.
The reverse side of the coin was designed by Berlin artist Bodo Broschat and depicts, in perspective, the St. Paul's Church, where the members of the constituent national assembly gathered.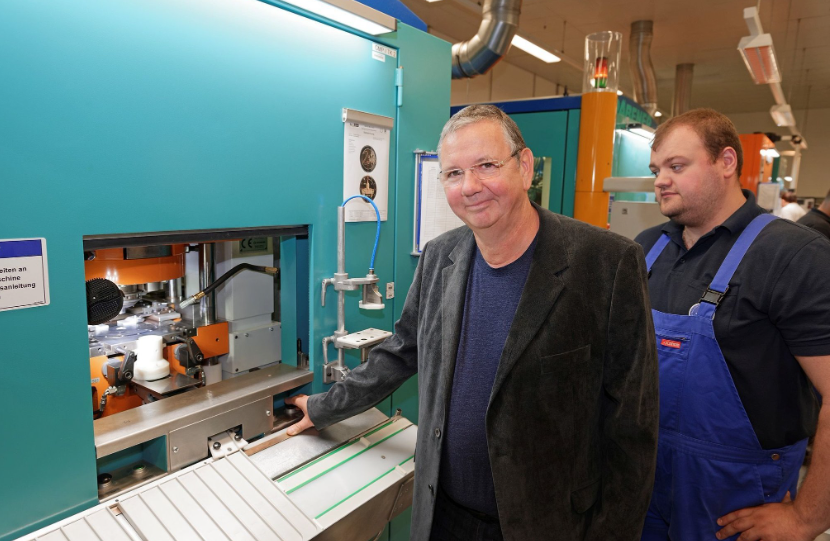 Artist Bodo Broschat (source: Berliner Woche)
One can also see the constitutional document in paper form, a feather to symbolize writing, as well as three allegories representing Union, Law, and Liberty. The coin is topped by the tricolor black, red, and gold flag, the national emblem of Germany. The striking design of this coin sparks curiosity about the fundamental democratic principles that were first inscribed in it and that have had a lasting influence.
At the center of the coin are the inscription "CONSTITUTION OF THE ST. PAUL'S CHURCH 1849", the year of issue "2024", the code "D" for Germany, the mint mark ("A", "D", "F", "G" or "J"), and the artist's initials. The twelve European stars are arranged on the outer edge of the reverse side.
The obverse of the coin corresponds to the common design of the 2 euro coins in circulation since 2007, showing a map of Europe without national borders. The technical characteristics of the commemorative 2 euro coin are identical to those of the regular 2 euro coins.
The edge of the German commemorative 2 euro coin features the raised inscription "UNITÉ ET DROIT ET LIBERTÉ" (Unity and Justice and Freedom), as well as a stylized federal eagle.
Up to 30 million commemorative coins will be minted for circulation. This coin is legal tender in all countries of the euro zone.
Source: Munze Deutschland (German Mint) and NUMISMAG