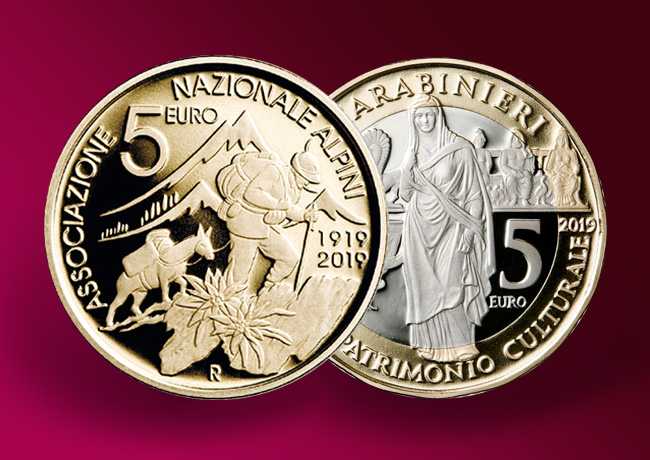 The Mint of Italy is issuing two coins to celebrate the Carabinieri and the Alpini. The first coin commemorates the 50th anniversary of the foundation of the Cultural Heritage Protection Command, and the second celebrates the centenary of the National Alpine Association. Both coins, in bronzital, were made by the engraving artists of the State Mint Luciana De Simoni and Silvia Petrassi, and produced by the Mint of Rome.
5 euros – 50 years corps des carabiniers office central office protection artistic and cultural heritage
On the obverse is the official logo of the Carabinieri...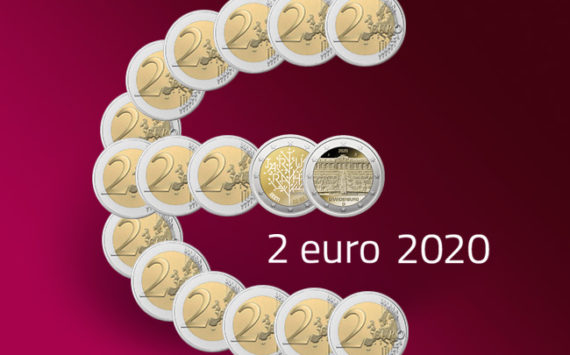 We present you the very first projects of the 2020 commemorative 2 euro coins. This article is set up to inform you about new...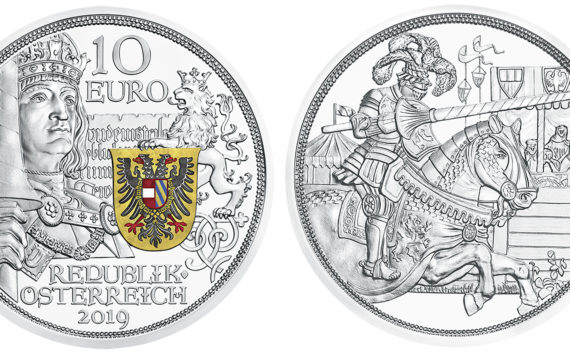 Knights' Tales is a five-coin series dedicated to Middle Ages. Through this coin, Austrian Mint intend to honor the code of chivalry. It was a...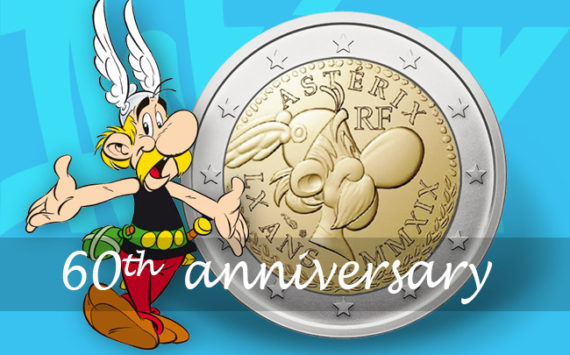 On 29 October 1959, the irreducible Gauls Asterix and Obelix appeared for the first time in the first issue of the magazine Pilote, created...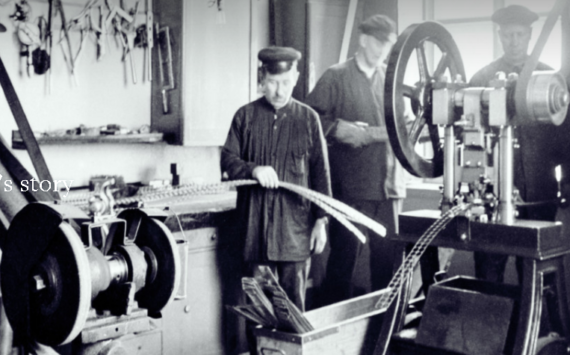 Finland has provided the circulation coins mintages for 2018.
For 5cents to €1 coins, these are the smallest mintages since euro changeover.
The 1 and 2...