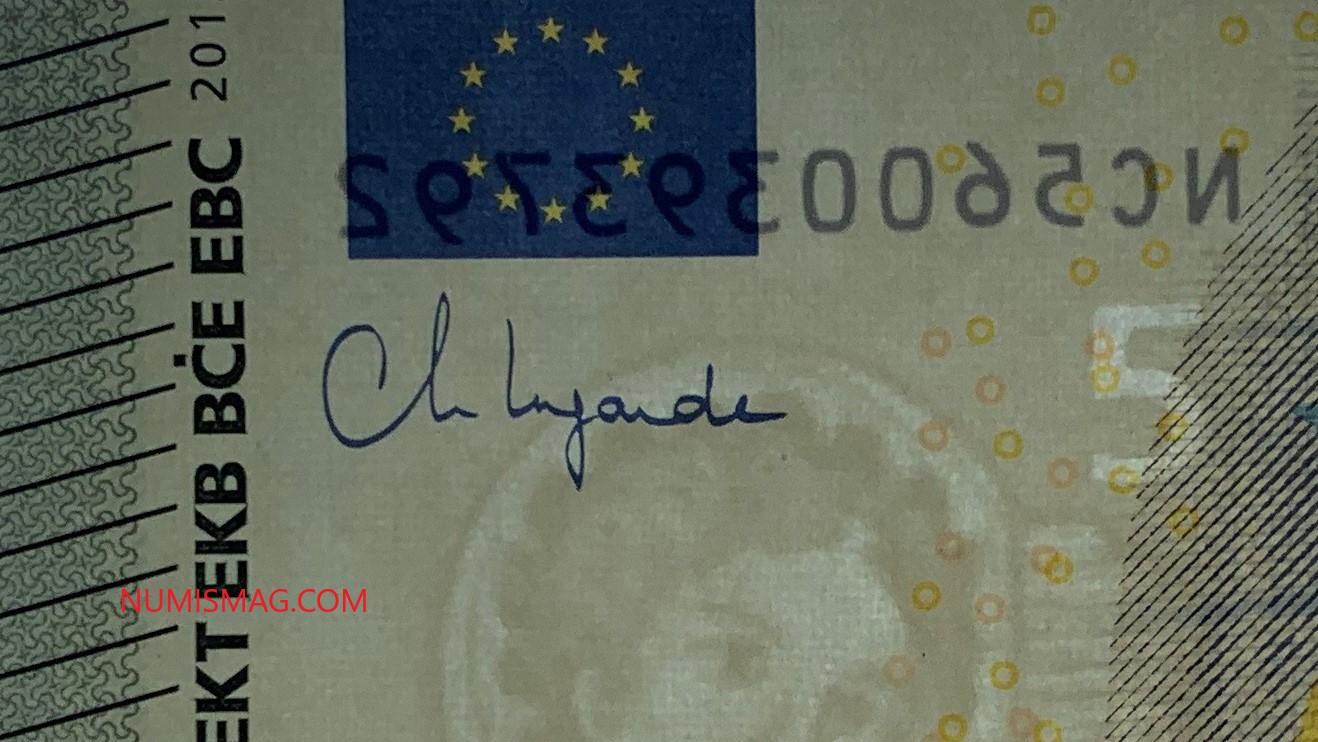 First euro banknote signed by Christine LAGARDE, ECB's president
The first euro banknote with the signature of C. LAGARDE was presented yesterday to the public .
Christine LAGARDE is the fourth ECB president to sign the euro banknotes, after WIM DUISENBERG, JEAN CLAUDE TRICHET and MARIO DRAGHI.
This first banknote with the new signature is a €5 note. The printing code is the letter N, which indicates that the banknote was printed by the austrian Central Bank printingworks.
It is also the 20th run of the €5 banknote for Austria, considering its short code "N020".
It should be noted that some €5 banknotes of the first series of banknotes (ES1), with the signature of WIM DUISENBERG, can reach a very high value on collector's market.
The €5 banknote from Netherlands of the ES1 series – country letter P and short code G006 – is worth more than        €1 000, in UNC condition.
Another example, the french banknote of the ES1 series – country letter U and short code L006 – is worth between €120 and €140 in UNC condition.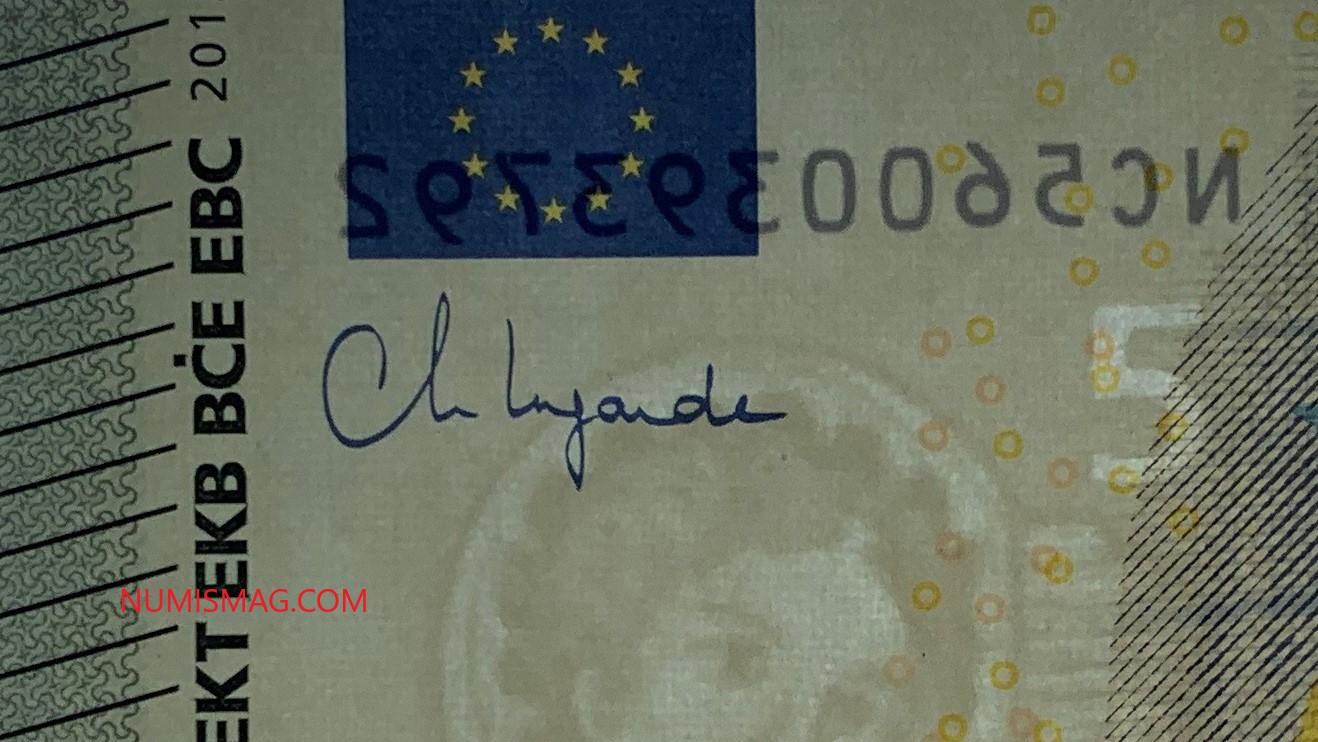 Sources: ECB and NUMISMAG.