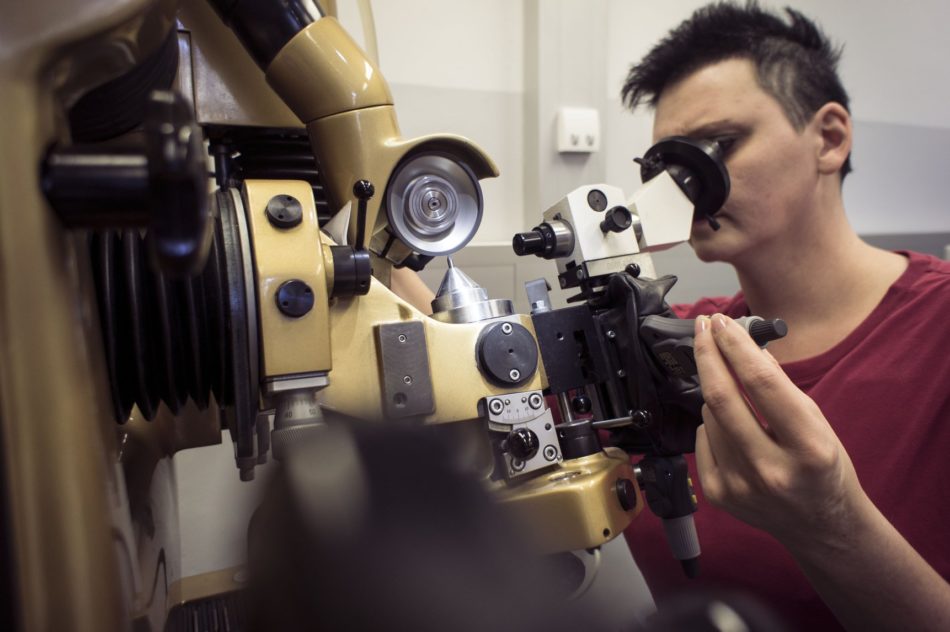 Austrian Mint unveiled its 2024 numismatic programme
Austrian Mint unveiled its 2024 numismatic programme highlights. In 2024, the Austrian town of Bad Ischl is European Capital of Culture, together with 22 other towns in the country's Salzkammergut region. To mark this momentous occasion, Austrian Mint is launching The White Gold of Hallstatt in February 2024, a three-piece 20 euro silver series that focuses on the famous town of Hallstatt's fascinating ancient history. Some 3,500 years ago, the richest and most technically advanced Europeans lived around Hallstatt where they mined salt, the source of their great wealth. The series begins with Salt Mining, which is followed by Salt Trading in November 2024 and the third and final coin in the series, Beliefs and Rituals, in 2025. The 2024 official Austrian euro coin set is also dedicated to the European Capital of Culture.
The uniquely shaped and coloured coins in Uncharted Universe series were such a big hit that they all sold out on their day of issue. This series is followed by the 20 euro silver series, The Beauty of the Universe, which again features five extraordinarily shaped and coloured coins. Issued in May 2024, Supernova is the first coin in the series and is followed by Einstein Ring in 2025, Cat's Eye Nebula in 2026, Gravitational Wave in 2027 and Protostar in 2028.
The 2024 Silver Niobium coin is dedicated to the 'edaphon', a collective term that encompasses all living organisms present in soil. The two-tone coin vividly illustrates the meaningful chaos built by living creatures on and in the ground, which results in growth and gives rise to new life.
In addition to Getting There (issued in March) and the New Year coin (issued in December), a third 5 euro coin, Saalbach 2025, will be issued on 16 October 2024 to mark the 2025 Alpine World Ski Championships in Saalbach, Austria, exactly 111 days before the start of the event in February 2025.
Popular ongoing series such as The Language of Flowers, Austria's Unsung Heroines, The Magic of Gold and Luminous Marine Life will also continue in 2024.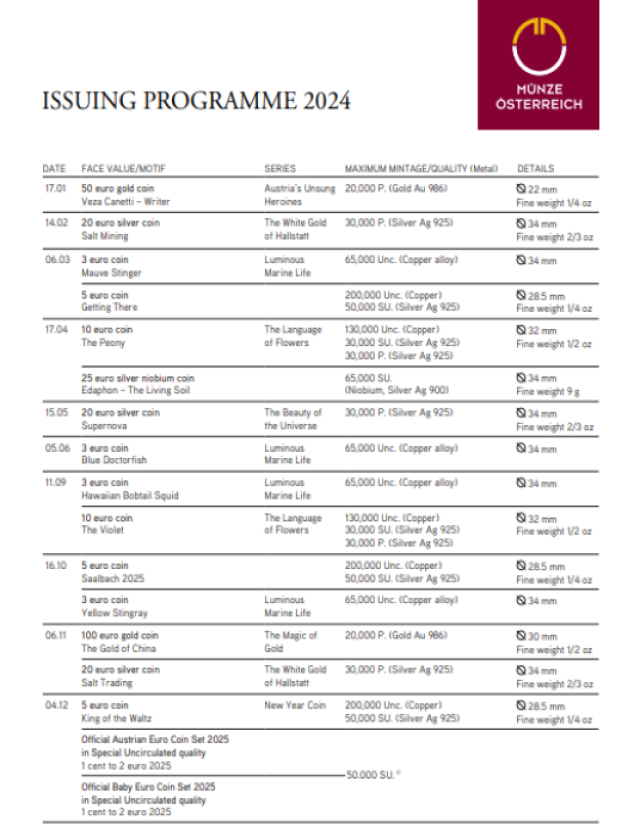 Sources: Austrian Mint and NUMISMAG.