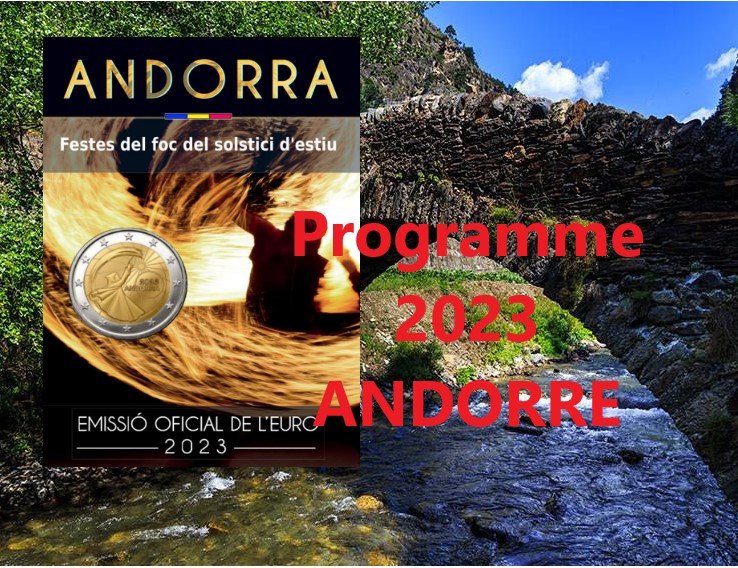 2023 Numismatic Program of Andorra
The Principality of Andorra has announced the various issues that will make up its 2023 numismatic issue program. Two 2€ commemorative coins, a BU set and two silver collector coins will be issued in 2023.
The first €2 commemorative coin celebrates the 30th anniversary of the Principality's accession to the United Nations. This coin will have a limited mintage of 70,000 in BU quality. In the foreground of the coin's national side are the olive branch and the land block. They form an integral part of the 30 number, which is also depicted.
The coin was struck by the Monnaie de Paris. It will be available in the 4th quarter of 2023.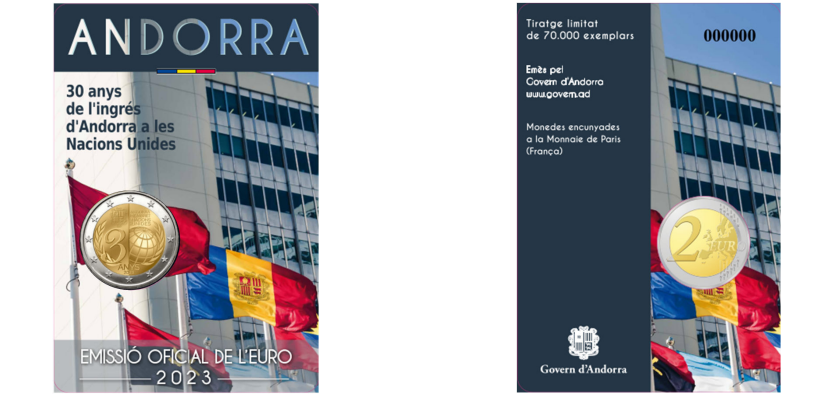 A second commemorative €2 coin celebrates the summer solstice fires. The summer solstice fire festival was inscribed on UNESCO's intangible cultural heritage list in 2015. A character, the "Fallaire", sits at the center of the coin's national side. He handles the "Falla", a torch made of tree bark. Once lit, he twirls the torch to create large circles of flame.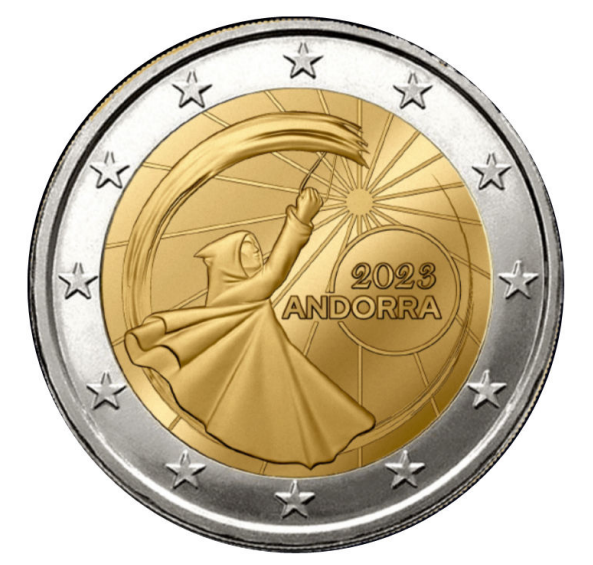 The lines in the background represent the summer solstice.
The coin has been minted by La Monnaie de Paris in a quantity of 70,000 pieces in BU quality.
It will be available in the 4th quarter of 2023.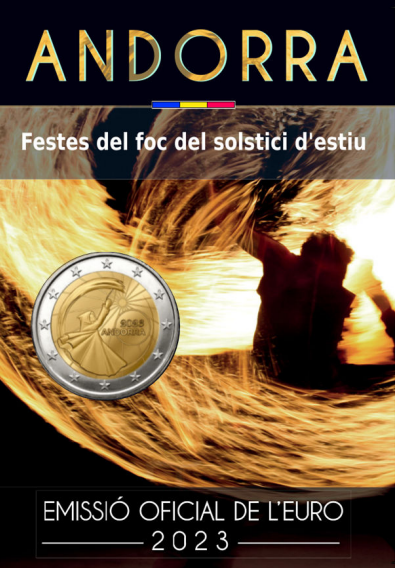 The principality will also issue an annual BU 2023 set of 10,500 sets. It will also be available in the 4th quarter of 2023.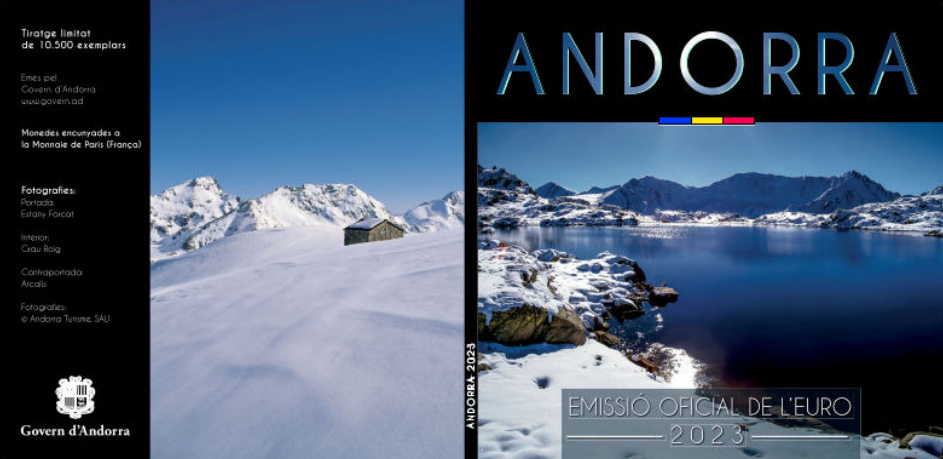 Finally, two silver coins with a face value of €1.5 will also be issued to celebrate the "San Antoni de la GRELLA" bridge and the rooster or "GALLEER".
They will be issued in 3,000 copies in BE quality and will be available in Q4 2023.
Sources: Andorra Principalty and NUMISMAG