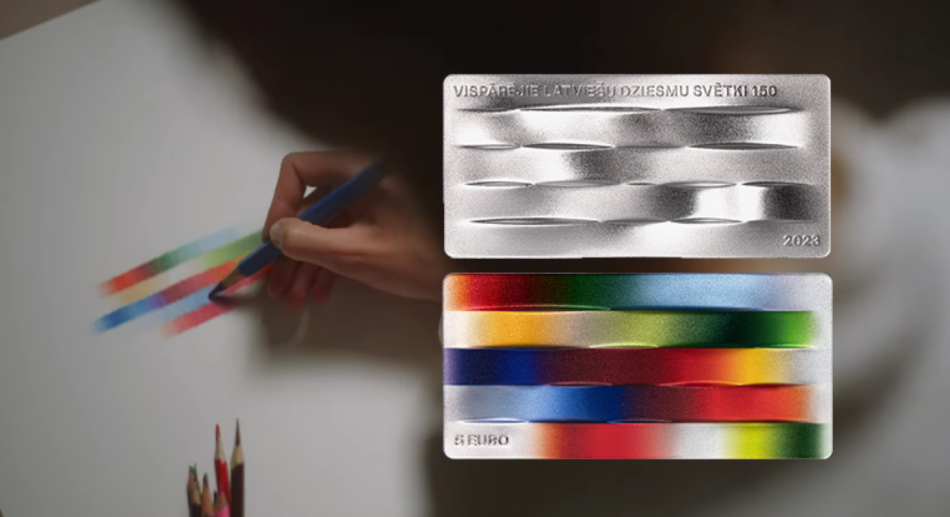 2023 latvian silver €5 125 years of the National Song and Dance Festival
In 2023, Latvia celebrates the 150th anniversary of the first Latvian Song and Dance Festival. The designers of the commemorative coin for the Bank of Latvia are artists Anna Līva Traumane and Harijs Vucens. The limited-edition coin, struck in 4,000 copies, depicts rows of choir singers, ribbons, flowing skirts of dancers, as well as flags, symbolizing the importance of this festival in Latvian culture. The intertwined colors on the coin also illustrate the diversity of national costumes in Latvia.
This collectible coin was created in partnership with the Royal Mint of Romania, "Regia Autonomă Monetăria Statului".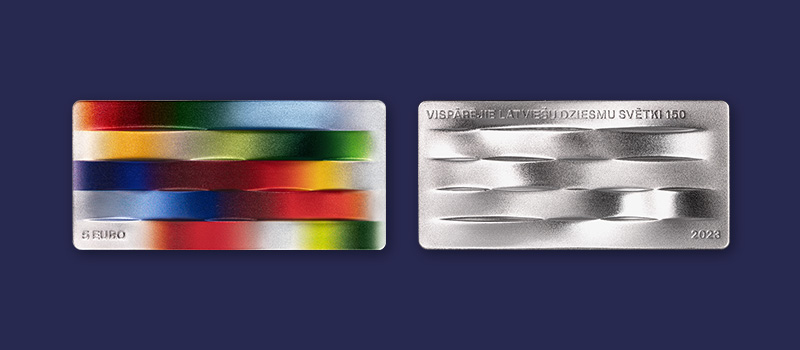 Sources: Bank of Latvia and NUMISMAG