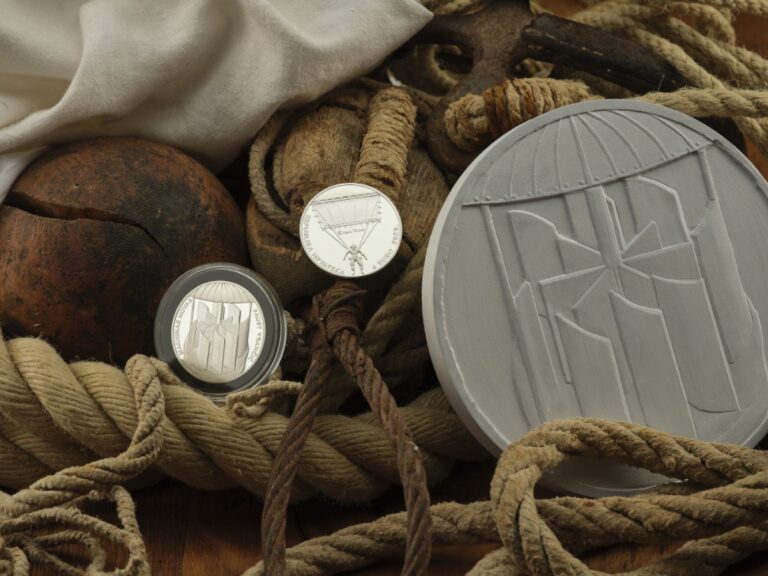 2023 Croatian euro coin series Croatian Innovators – Faust Vrančić
Faust Vrančić indebted the world to his innovations, to which Mint of Croatia dedicate two new numismatic coins. They lead the new collector coin series "Croatian Innovators".
The Croatian National Bank, in cooperation with the Croatian Mint, has issued the gold collector coin "Faust Vrančić's innovations" in a limited series of 300 coins and the silver collector coin "Faust Vrančić's innovations" in a series of no more than 15,000 coins.
The man who is credited with inventing the parachute as we know it today, published the book "Machinae novae" in Venice in 1615, which collected his best works and far-sighted projects that would find their practical application hundreds of years after they were printed. Two of the most famous inventions are motifs on the new collector euro coins, with which the Croatian Mint is launching a commemorative series of collector coins "Croatian Innovators", with the aim of promoting Croatia as a land of knowledge and drawing attention to the inventions of domestic scientists who have significantly contributed to various fields of natural and technical sciences.
Two Croatian sculptors worked together on the design of this coin. The reverse side of the collector coin shows his original drawing, the number 38. "HOMO VOLANS" – Flying man with the first printed drawing of a parachute, designed by Jelena Mavrić Varga, while the obverse side of the collector coin shows a mill in a round tower driven by the power of the wind, designed by Paula Banić Vudrag.
Each coin comes in a gift box with a certificate signed by the governor of the Croatian National Bank.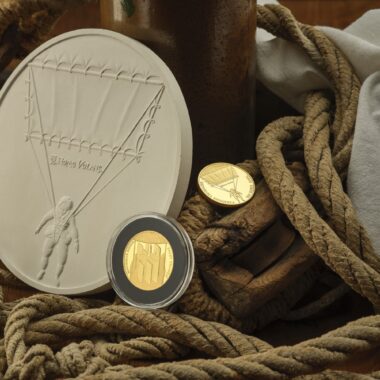 Gold coin
Face value 100 euro
Quality Brilliant Uncirculated
Alloy Gold 999.9/1000
Weight 31.103 g
Diameter 32 mm
Author Jelena Mavrić Varga, Paula Banić Vudrag
Mintage 300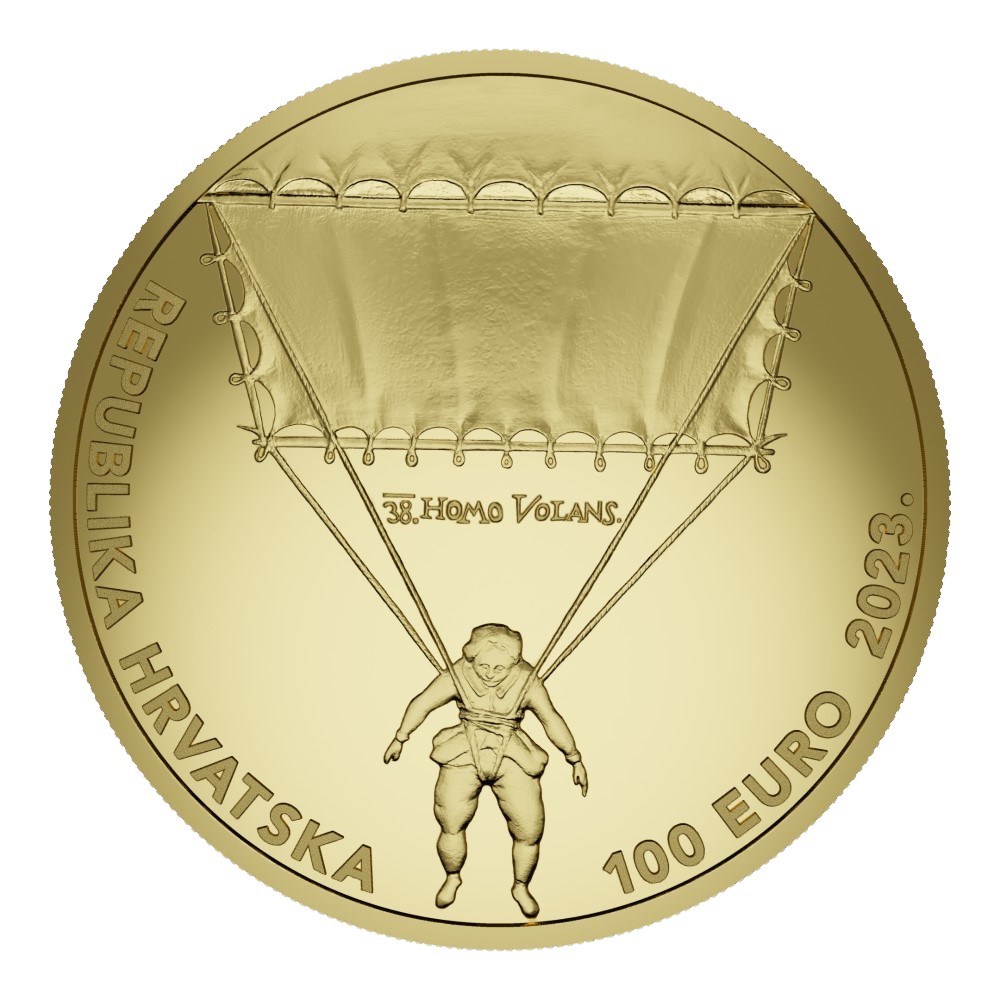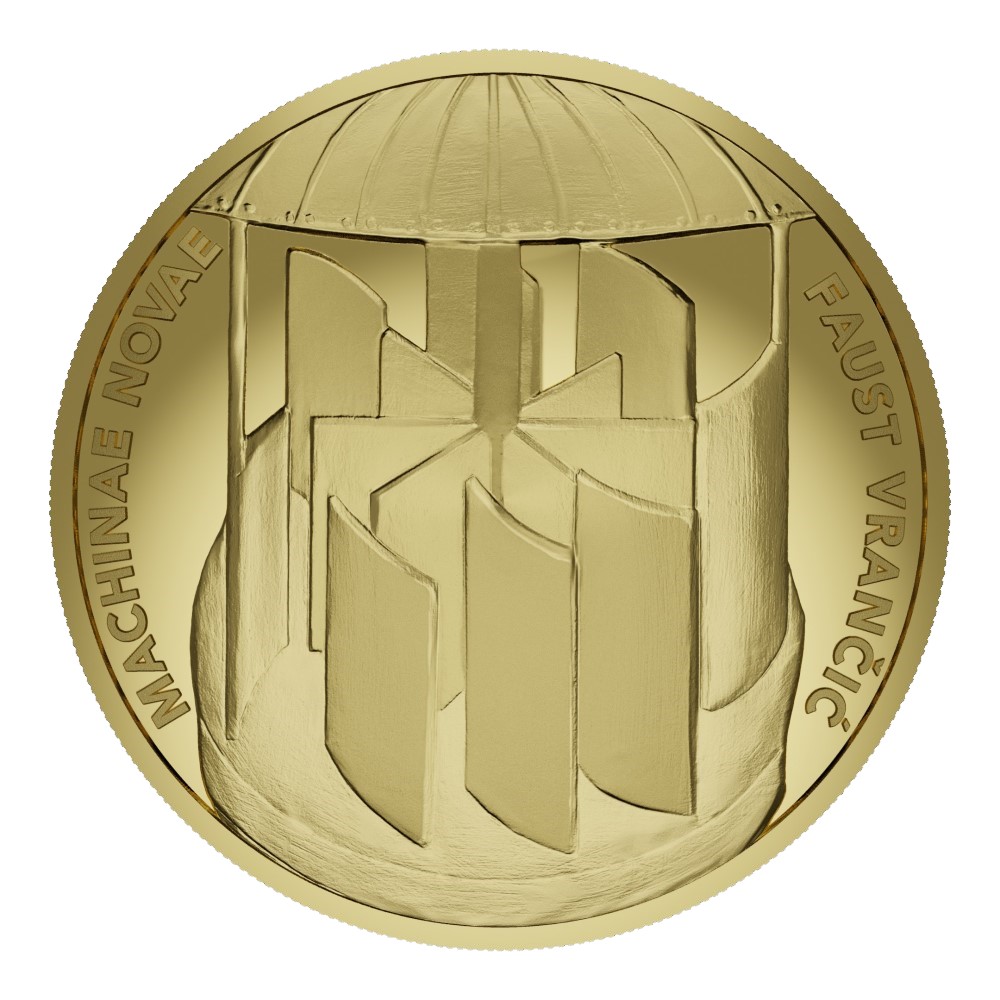 Silver coin
Face value 4 euro
Quality Brilliant Uncirculated
Alloy Silver 999.9/1000
Weight 31.103 g
Diameter 38.61 mm
Author Jelena Mavrić Varga, Paula Banić Vudrag
Mintage 15,000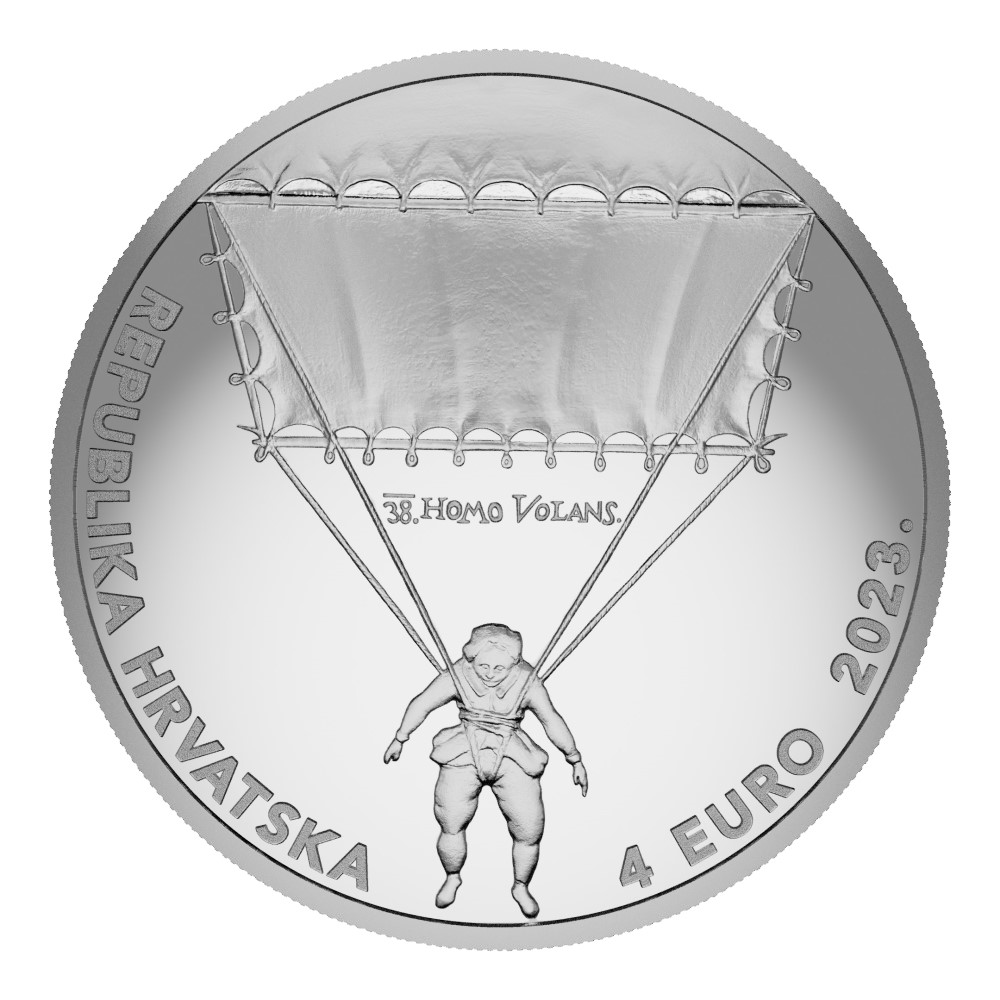 Sources: Mint of Croatia and NUMISMAG