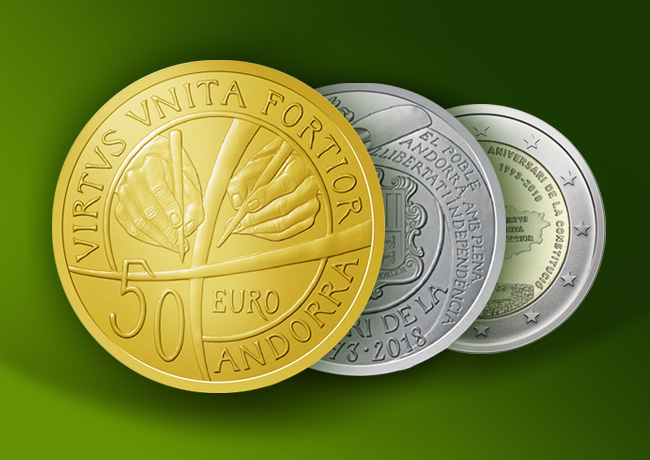 The Minister of Finance, Jordi Cinca, presented in March 2018 the 3 commemorative coins that the Andorra government issued on the occasion of the 25th anniversary of the Constitution of Andorra Principalty. For the first time, the Principality of Andorra has ordered to its coin striking subcontractor, this year the Spanish Mint,  gold and silver commemorative coins.
– A gold coin with a face value of €50, mintage 3000 coins, 23 mm diameter, weight of 6.75 g., in proof condition.
– A silver coin with a face value of €5, mintage 10,000 coins, diameter  40 mm,...
The Royal Mint issues a special Remembrance Day commemorative coin each year to remember those who have served at war. The 2018 Remembrance Day...