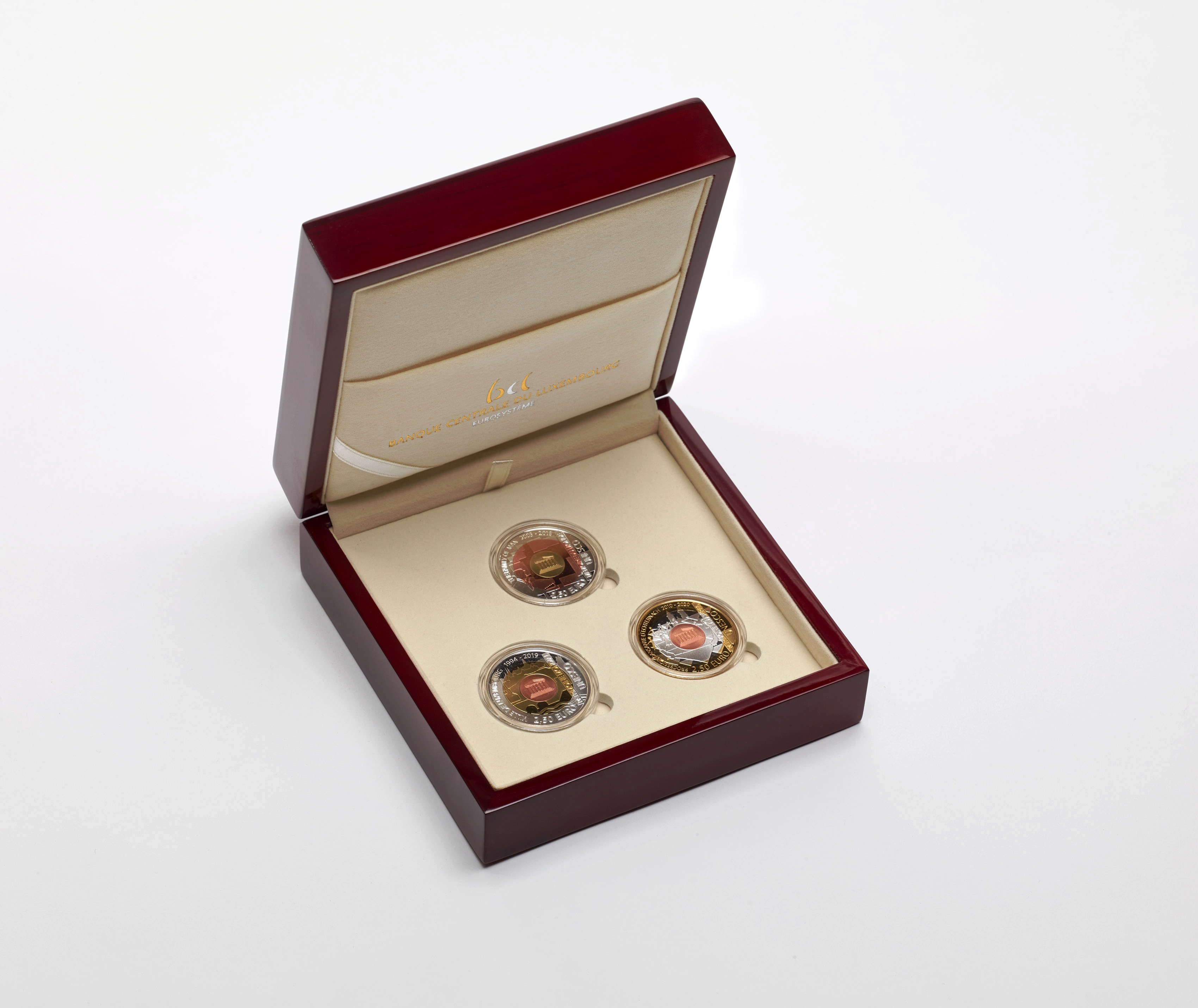 Luxembourg 2018 UNESCO coin set
Announced in the 2018 program, this coin set is on sale from january the 17th 2019.
The CBL (Central Bank of Luxembourg) is innovating and launching a new series of commemorative coins over a period of several years. Declined over a period of 3 years, this series will be dedicated to cultural, architectural or other works from Luxembourg and registered on UNESCO's sites list.
These coins will be made of silver, copper and nickel alloy and struck on a three-part blank. They will be dedicated to following subjects Family of Man (2018), the Citadel of Luxembourg (2019) and the ECHTERNACH dance procession (2020).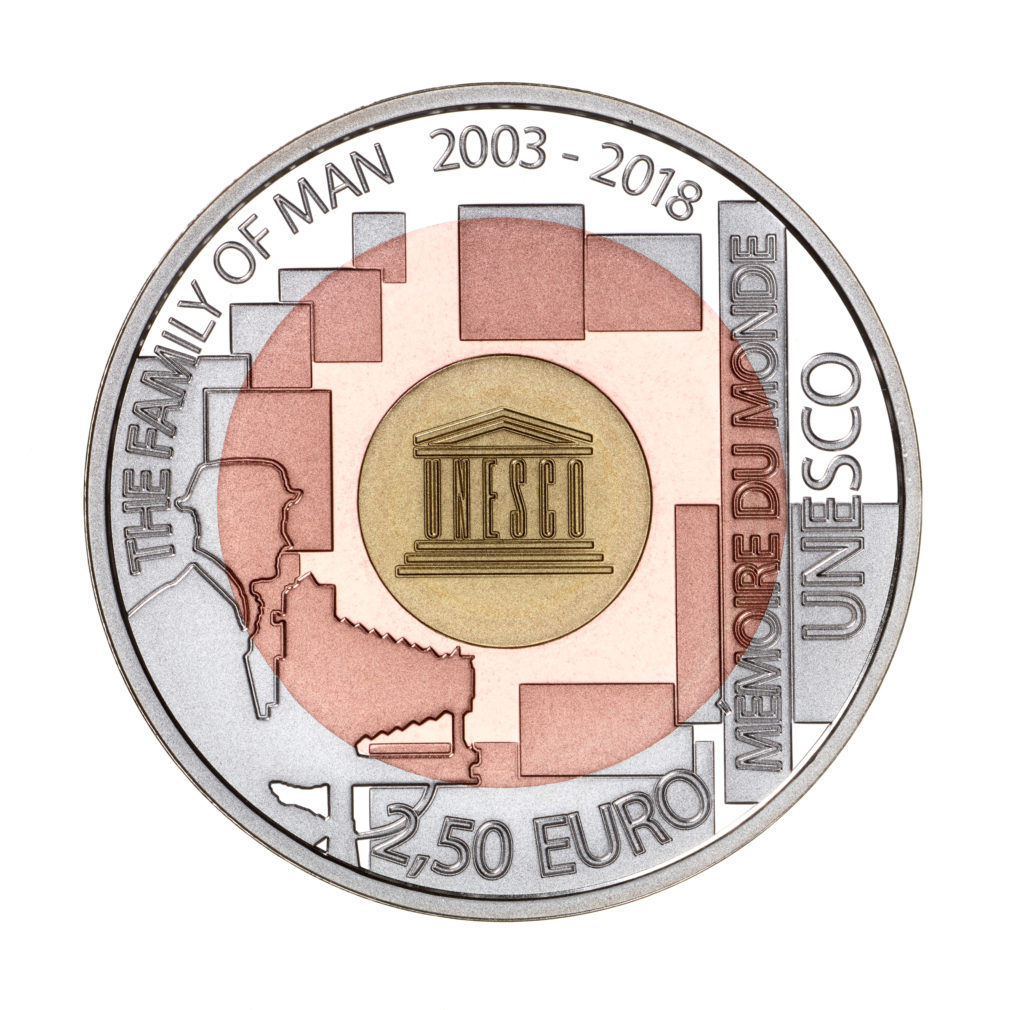 2018 "Famlily Man" commemorative coin, obverse and reverse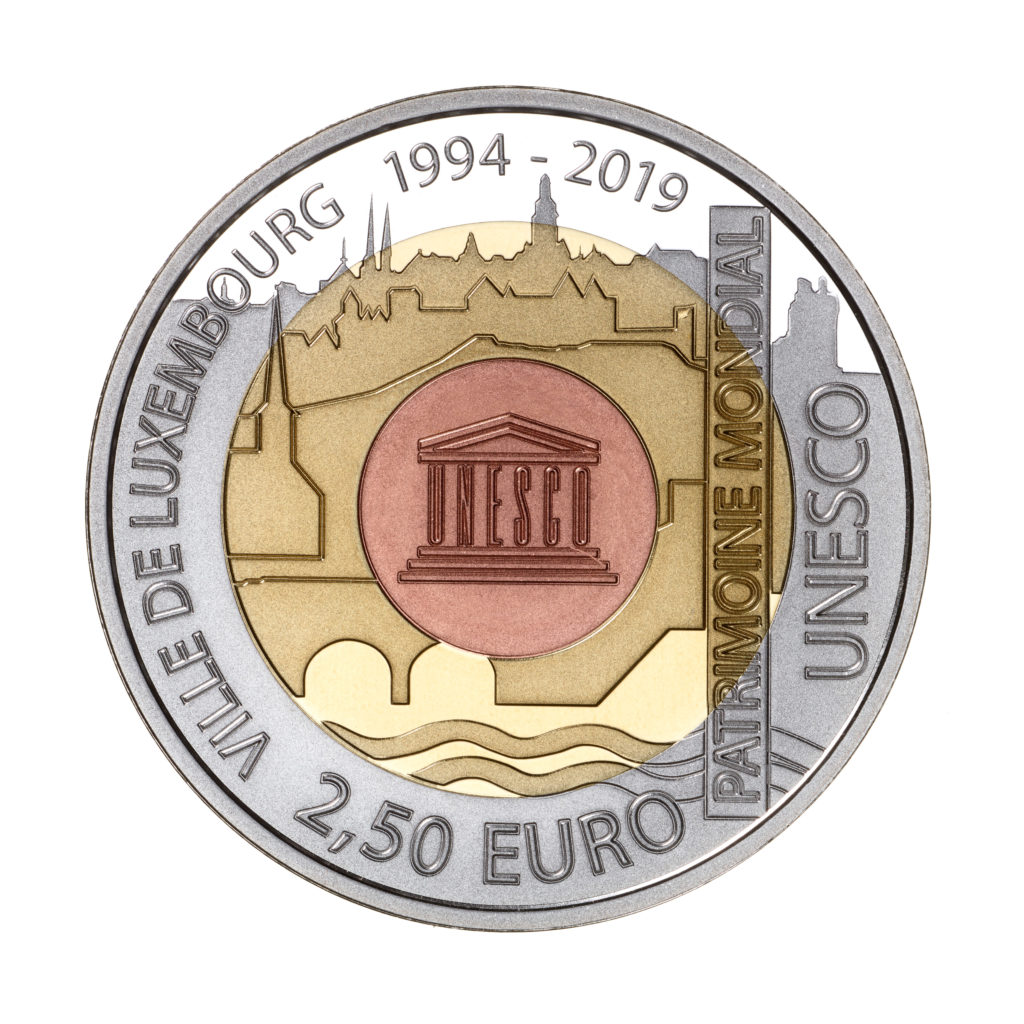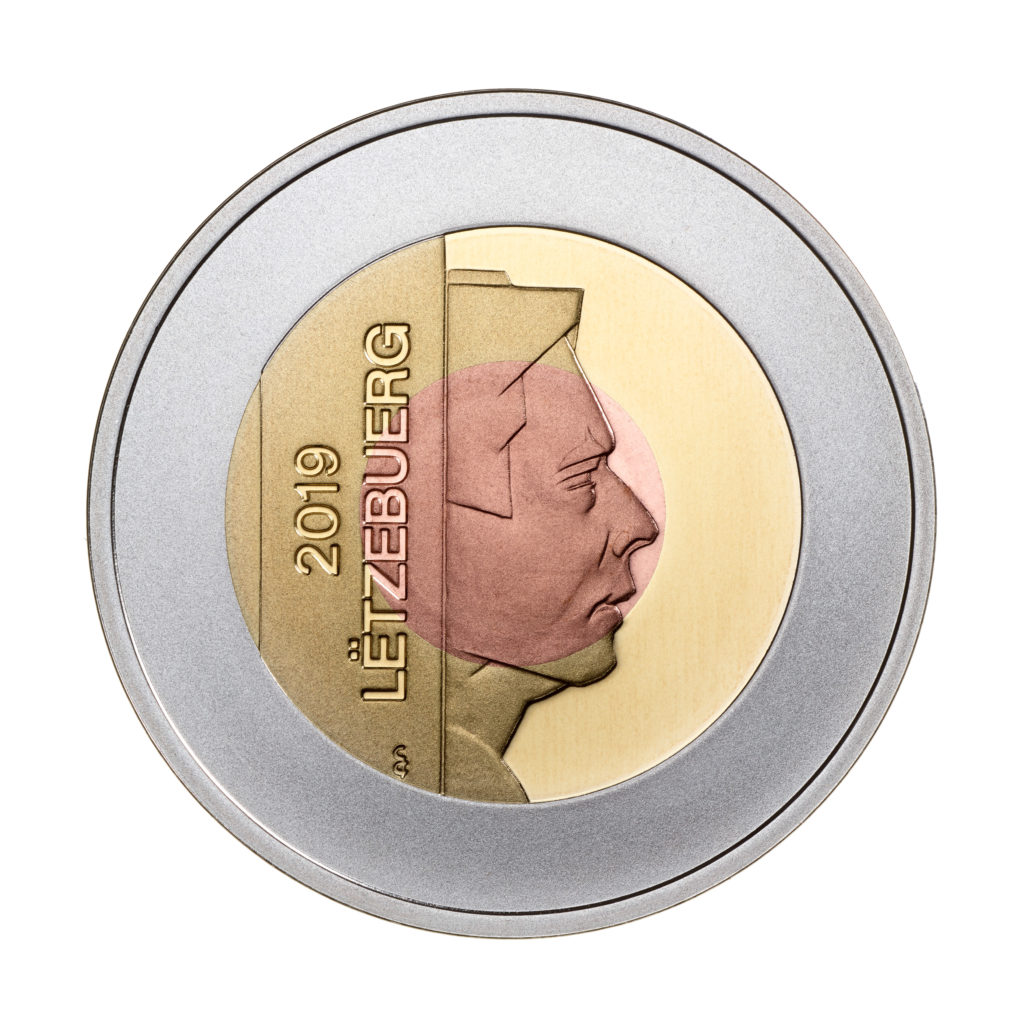 2019 Luxembourg Fortress commorative coin, obverse and reverse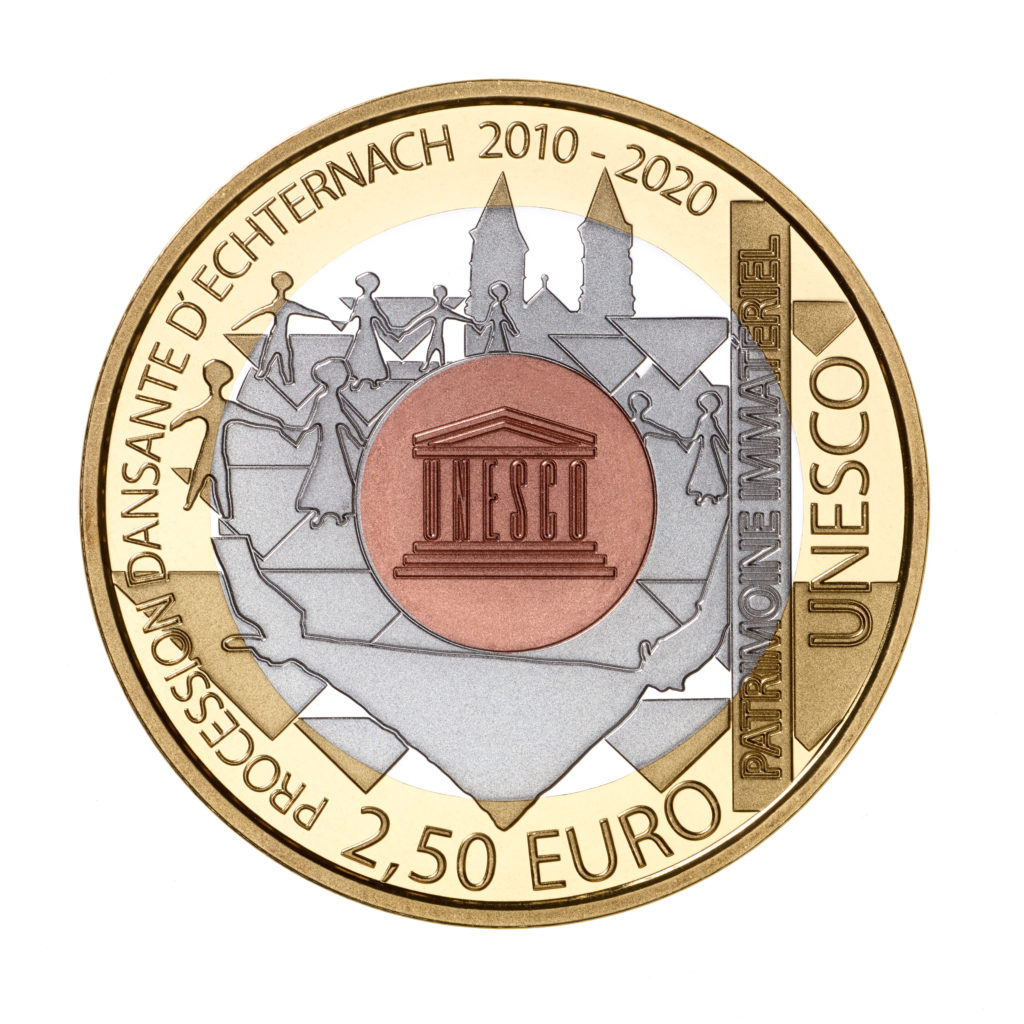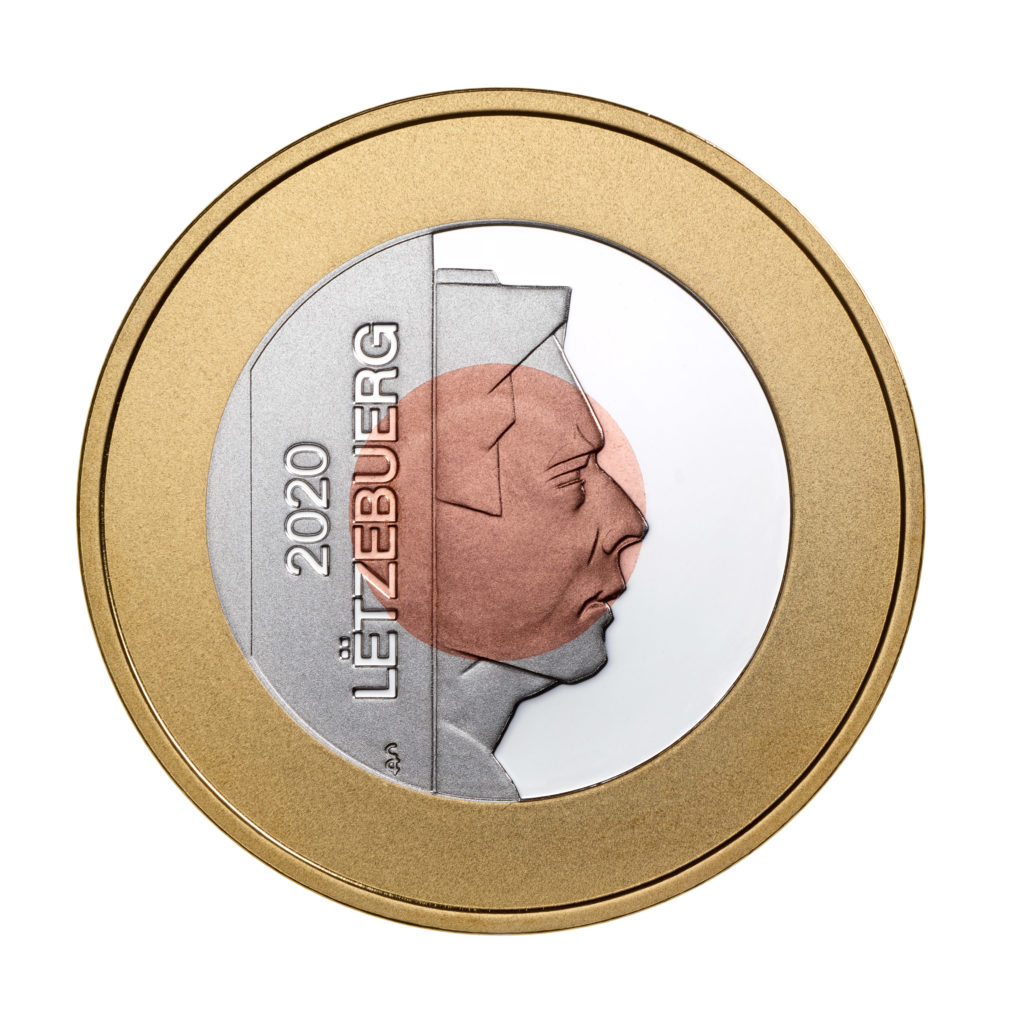 2020 ECHTERNACH dancing procession commemorative coin, obverse and reverse
The coin set is minted in a quantity of 2 000 sets.
---
Main technical caracteristics:
---
Minting condition: Proof
Material: 925/1000 Silver
Diameter: 34mm
Mintage: 2 000 coin sets
Face value of each coin: €2,5
---
The KNM (dutch mint) was in charge of the minting of these coins.
The three coins are finally delivered at the same time at purchase time, which will allow buyers to hold a 2020 year mark coin in January 2019!
We were able to see this coin set at the BCL showcase and we can certify that it is a beautiful coin set.
Three part coin  blank striking is not so common in euro collection  and proof minting process combined with the different material colours give a very pleasant appearance to these coins in the collector's eye.
The coin set is for sale at BCL eshop.
Sources: Central bank of Luxembourg and NUMISMAG.