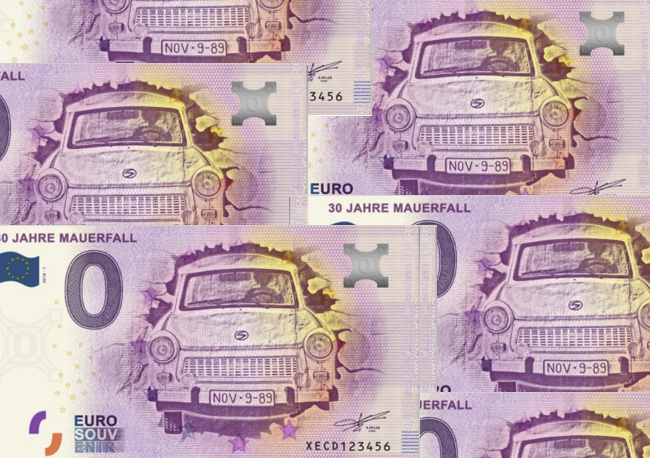 MDM, in partnership with Euroschein Souvenir GmbH, has published a series of three banknotes commemorating the thirtieth anniversary of the Berlin Wall fall. On the obverse of the banknote, you can see a traban, emblematic car of the GDR, driving through the Berlin Wall, former geographical and political separation between the FRG and the GDR.
The fact that MDM, one of the biggest european mail order company, publishes zero euro banknotes makes this young collection enter into the collections of many European subscribers to the sales system set up by this german company. This stage...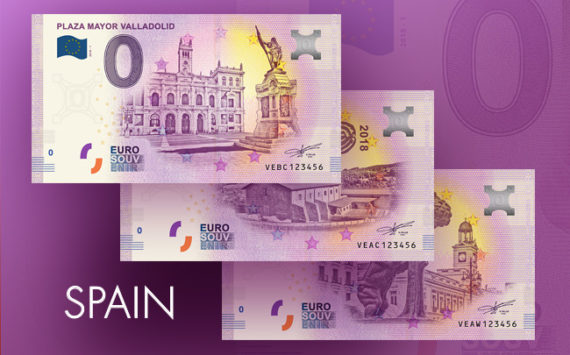 Discover the 0 Euro Souvenir Tourist banknote Collection issued in Spain, which will be expanded in 2018.  The cities of Madrid, Burgos, Valencia, Valladolid and...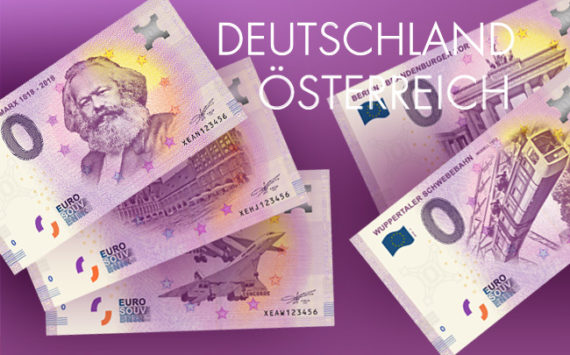 We present to you the 0 euro souvenir banknotes for Germany and Austria. Issues for both countries are up sharply, particularly for Germany, which...