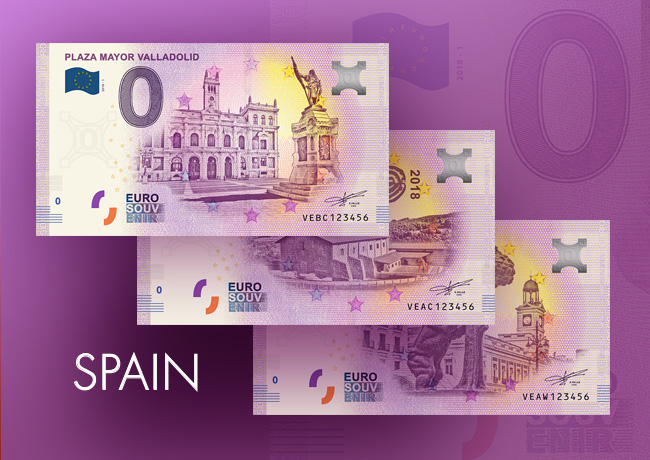 Discover the 0 Euro Souvenir Tourist banknote Collection issued in Spain, which will be expanded in 2018.  The cities of Madrid, Burgos, Valencia, Valladolid and Barcelona are honoured.
0 euro banknote Spain 2018
OOO
Madrid
ZOO
0 Euro Tourist Souvenir Banknote – Germany, Austria 2018>>
The new series of souvenir zero euro banknotes
Russia 2018 Football World Cup>>
Sources: Euro Banknote Memory – NUMISMAG©
...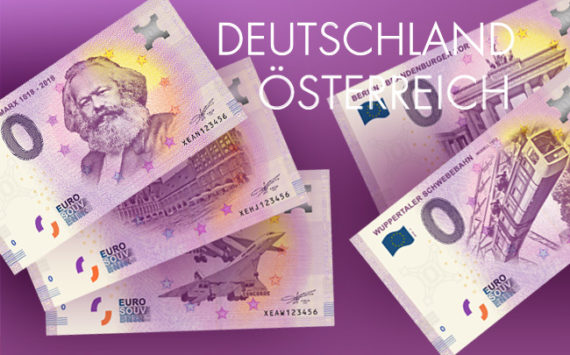 We present to you the 0 euro souvenir banknotes for Germany and Austria. Issues for both countries are up sharply, particularly for Germany, which...