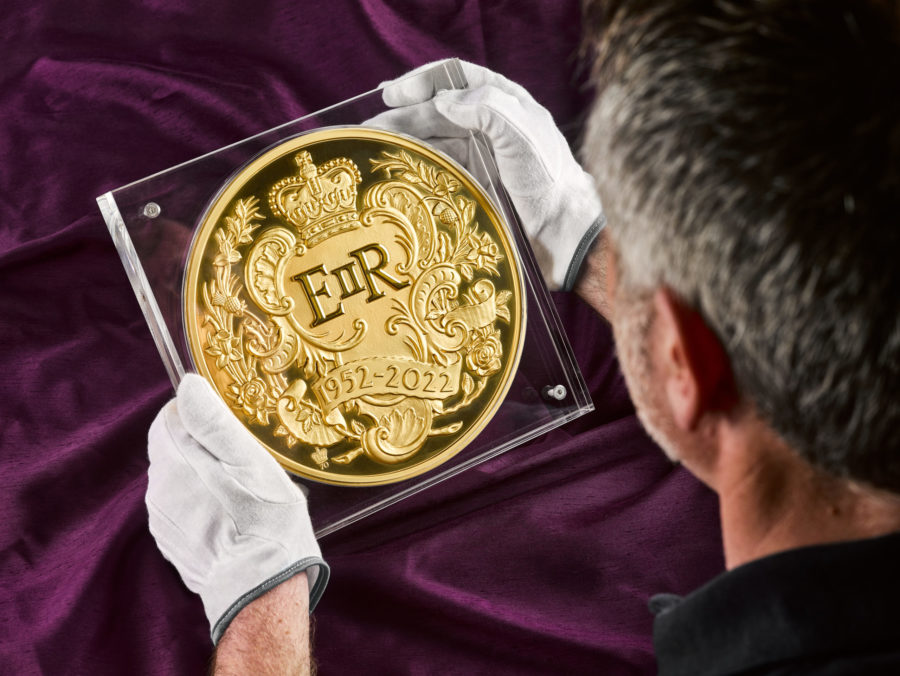 The Royal Mint has produced it largest ever coin in celebration of Her Majesty The Queen's Platinum Jubilee – a unique 15-kilogram gold masterpiece commissioned by a private UK collector in recognition of Her Majesty's historic 70-year reign. The coin, with a diameter of 220mm, is made of fine gold and has been hand-crafted to the highest standard, featuring a special-edition commemorative design on both sides that have been personally approved by The Queen.
The Royal Mint's special release was designed by esteemed coinage artist John Bergdahl featuring a regal design befitting the...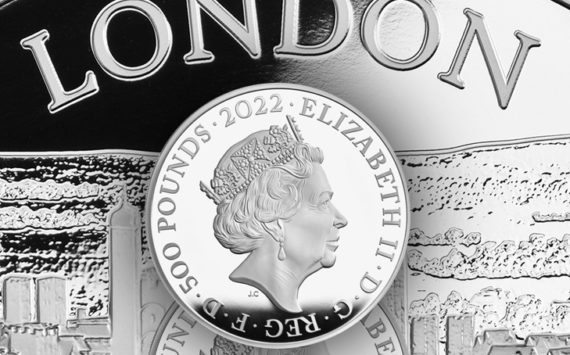 The Royal Mint has released a new City Views London collection of gold and silver coins with a design which features the Tower...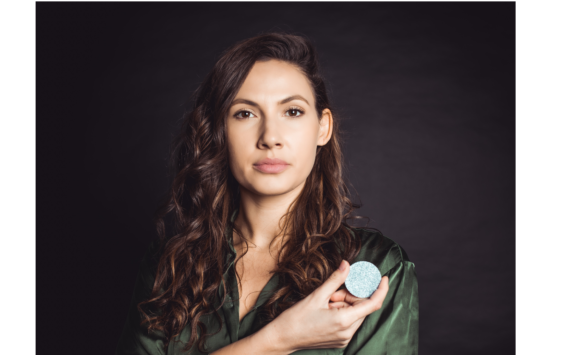 OSMIUM is a metal that has recently been introduced to the investment metal market. According to Virginie GRONDIN, the director of the OSMIUM Institute...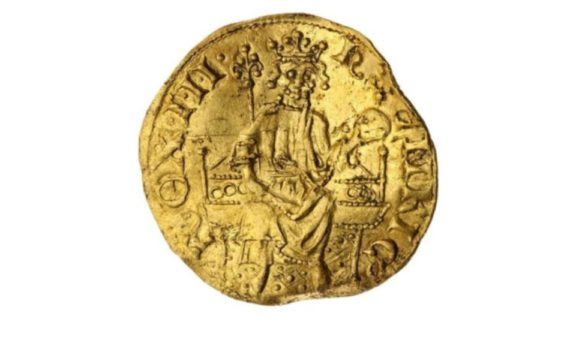 This 20 pence coin is the first of its Type to be discovered in 260 Years.  As the Hemyock soil is finally...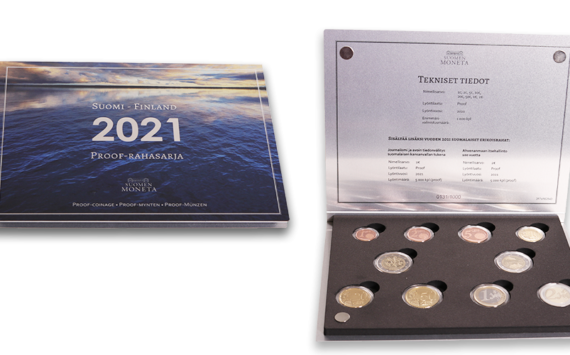 Finland unveiled recently its last coin sets for year 2021. The two last sets consist in the annual proof set and a dedicated set...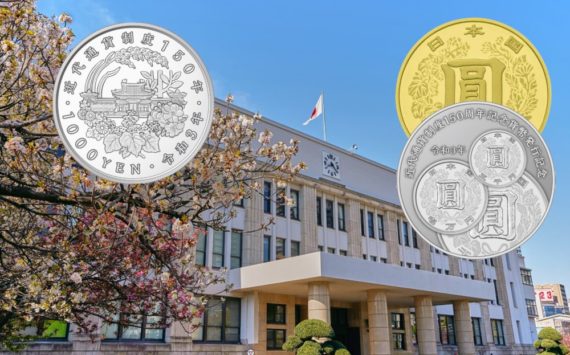 Japan Mint unveiled two new coins and a medal that commemorate the 150th anniversary of the japanese modern currency system. For the first time in...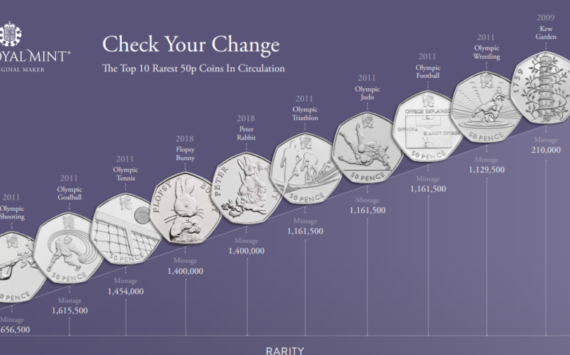 The Royal Mint has today posted the mintage figures for the calendar year of 2020, providing the official guide to the rarest coins...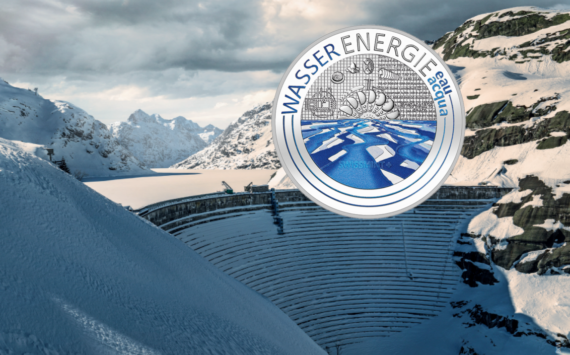 On 9 September 2021, Swissmint is issuing the new "Hydropower" silver coin, the first in the three-part "Energy of the future" series. This commemorative...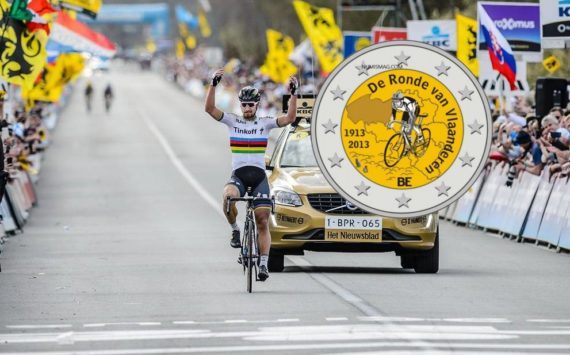 This commemorative €2 coin, which was not finally issued by Belgium, was intended to celebrate the centenary of the Tour of Flanders in 2013. The...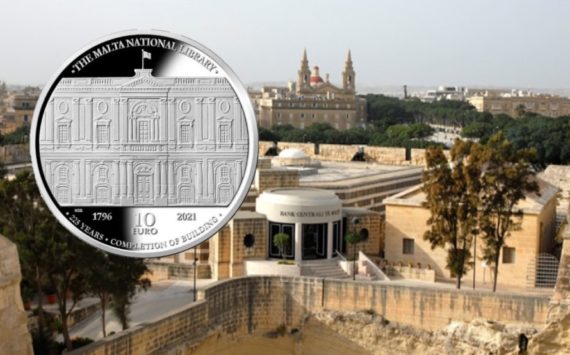 MALTA will issue a silver coin depicting the Bibliotheca, which today houses the National Library of Malta, and marks the occasion that it will...