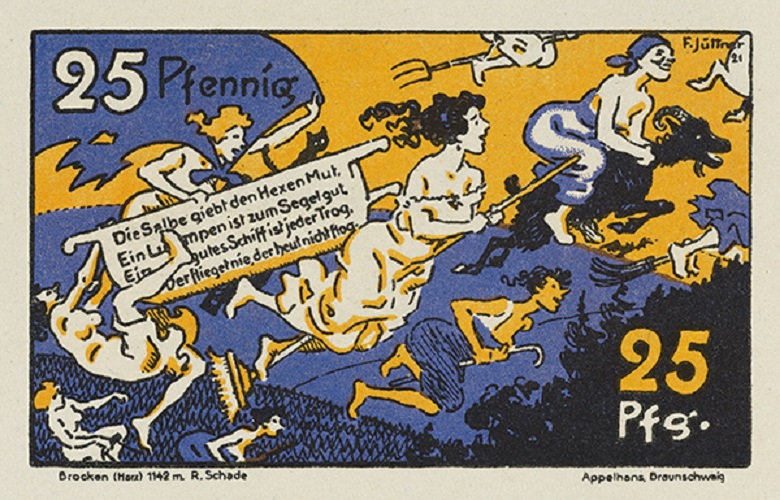 Notgeld, or 'emergency money', from the early Weimar Republic, is a powerful illustration of the turbulent years during and after the First World War in Germany.
This exhibition reveals how this temporary currency responded to a national crisis with distinctive designs commenting on German society and politics. These range from the Turnip Notgeld lamenting the disastrous food shortage of 1917, to richly illustrated designs featuring regional landmarks and folk narratives, intended to buoy a population hungry for reassurance.
Notgeld with face value of 25 pfennig, issued in Brocken, Germany, 1922.
In its short lifespan, Notgeld's...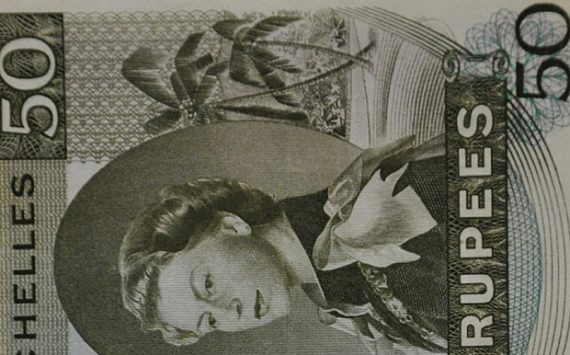 Hidden among the corals on the left side of the 10 rupee banknote issued in 1968 by Seychelles, the word "SCUM" was added to...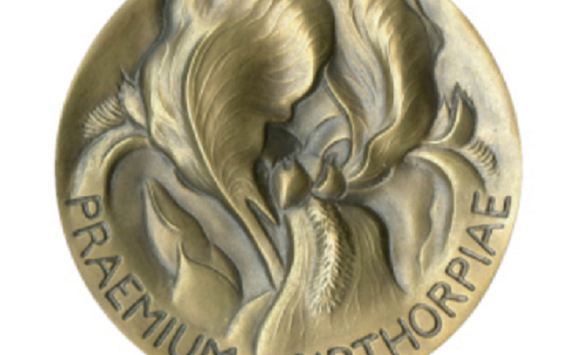 For hundreds of years, artists from other countries have come to Britain and designed important and beautiful medals, adding a new element to British...