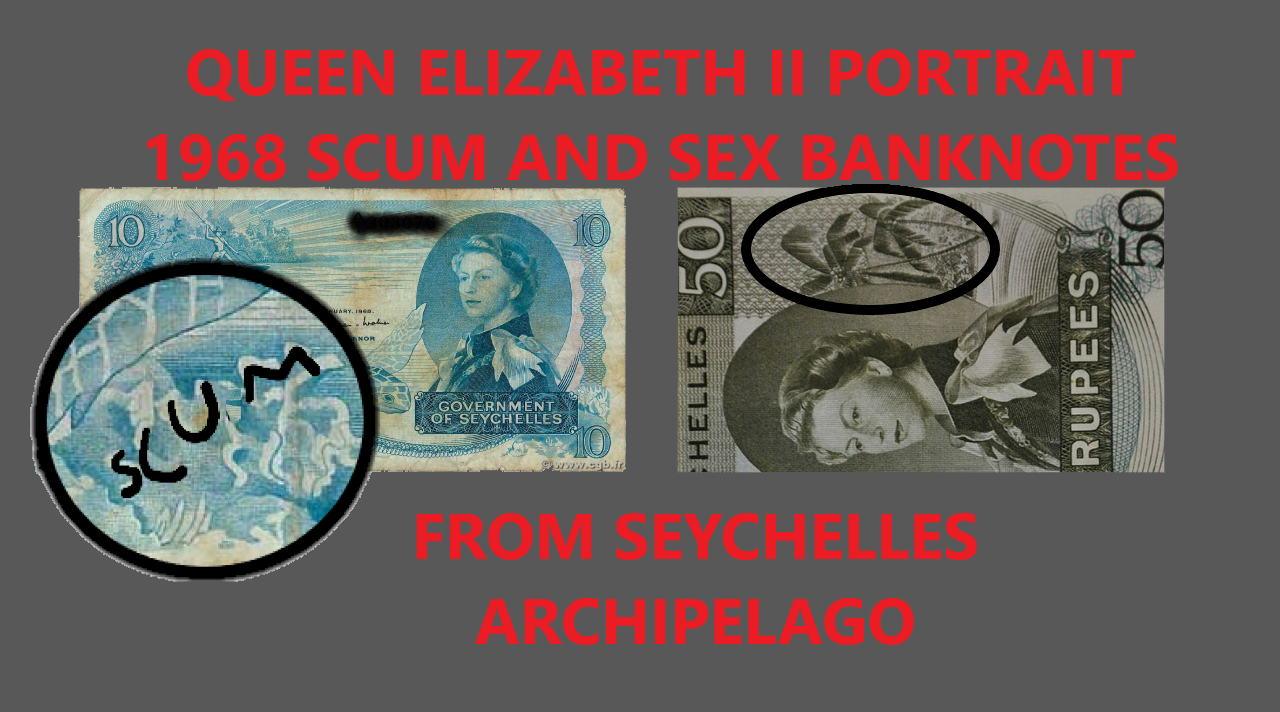 10 and 50 rupees 1968 from Seychelles: Scum and sex banknotes!
Last update the 09/12/2022 – The portrait of Queen Elizabeth II was linked to two very controversial banknotes issued in 1968,  at time in SEYCHELLES archipelago. Hidden among the corals on the left side of the 10 rupee banknote issued in 1968 by Seychelles, the word "SCUM" was added to the design by an engraver of the British printer who made the banknotes.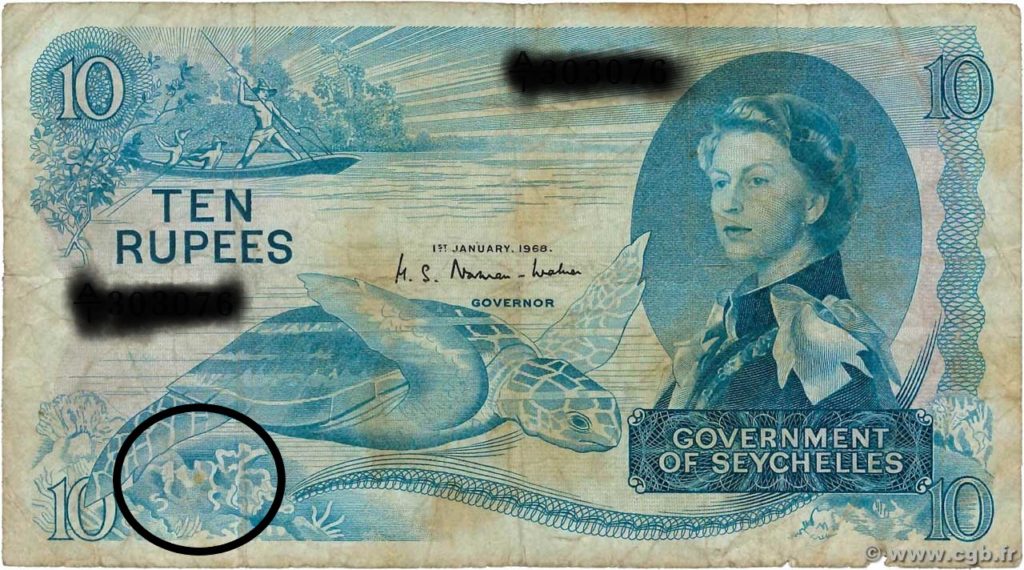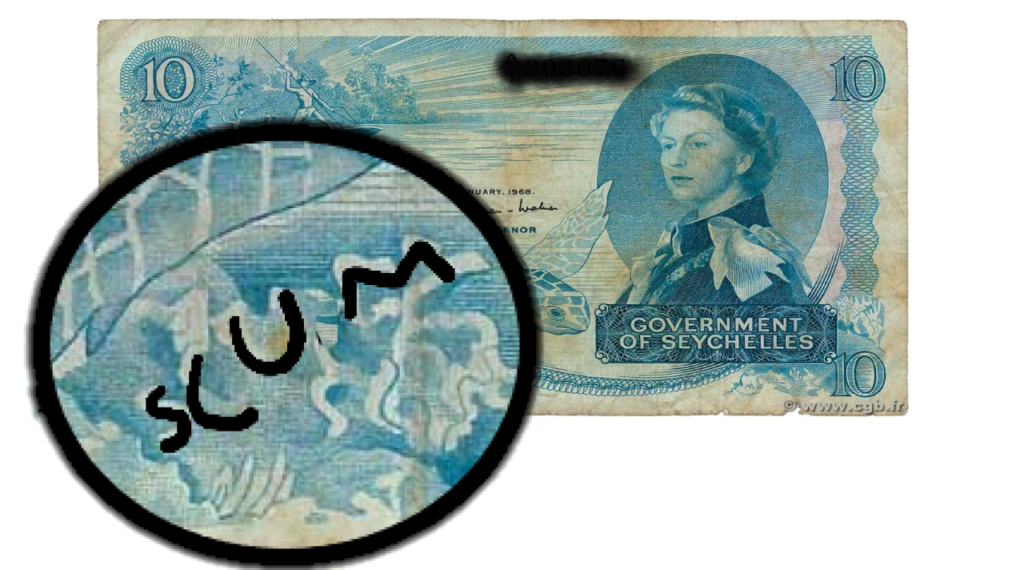 1968 "SCUM"10 rupees banknote (crédit photo CGB.fr)
The public initially thought it was an accident, but the 50 rupee banknote from the same series, issued in 1968, featured the word "SEX" in the palm leaves, in the background of Queen Elizabeth II portrait.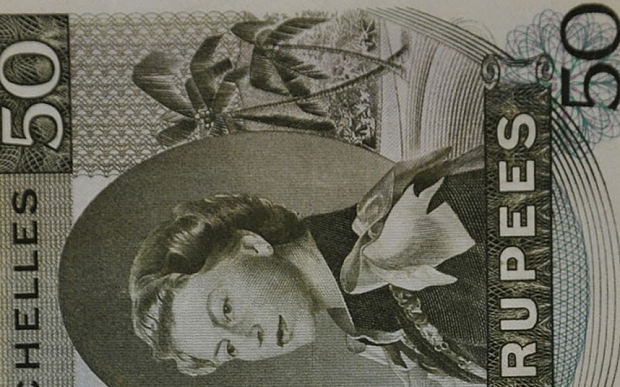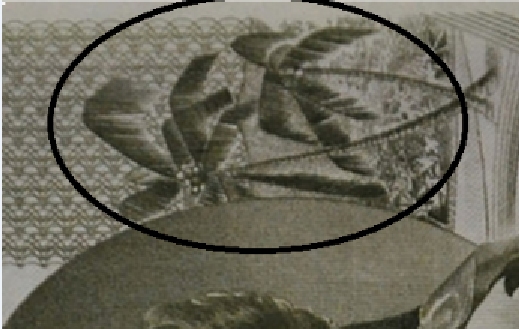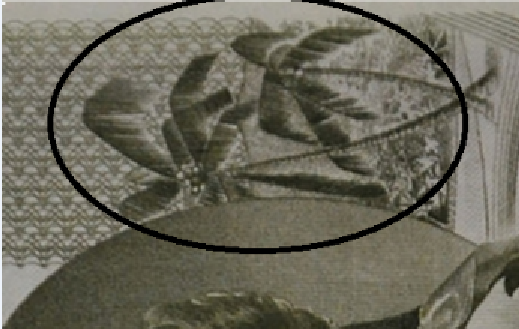 1968 "SEX" 50 rupees banknote 
However, the identity of the responsible person remains a mystery to this day, even if some experts have named Brian FOX, engraver at that time at the printer BRADBURY and WILKINSON, in charge with these banknotes printing.
As for the reason, this banknote was issued when the archipelago had shown its first signs of independence will. Maybe we shouldn't look elsewhere for the reason for these hidden messages….
These  banknotes have become very popular with collectors.
The current top price for the 50 rupees banknote is £660 (€733 at the rate in effect on 12/22/2018) during an auction dedicated to banknotes in England.
These banknotes are usually sold on the numismatic market between 200 and 300 pounds (i.e. between €222 and €333) in UNC condition.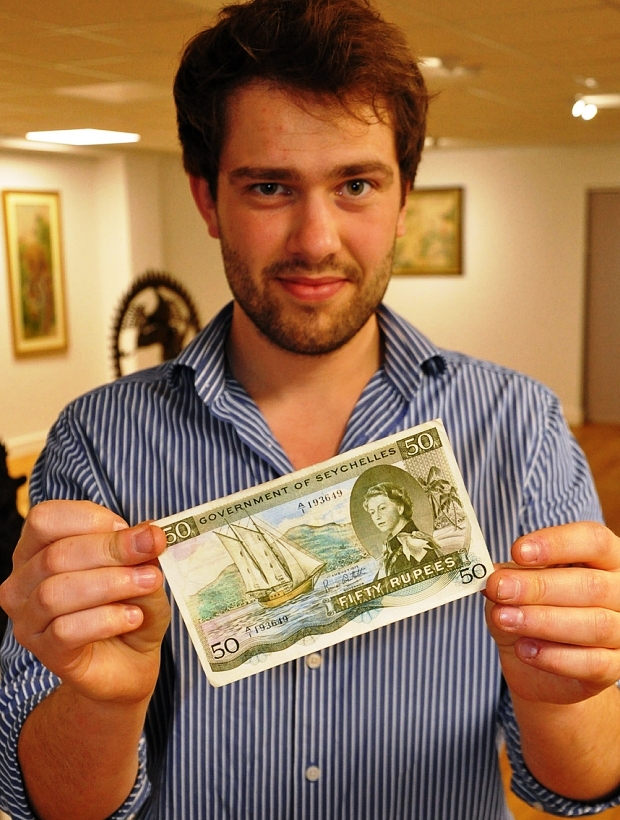 Auctioneer with 1968 "SEX" 50 rupees banknote
Sources: Telegraph, British Museum and NUMISMAG.