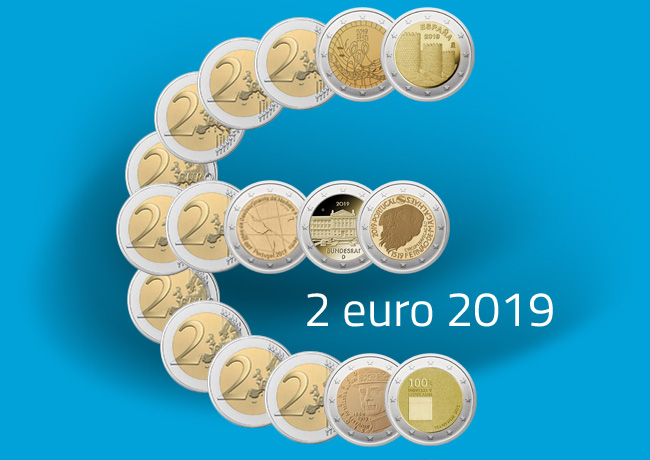 We present you the first 20 commemorative 2019 2 euro coins classified by country and in alphabetical order. As a reminder, the 2 euro coins have a diameter of 25.75 mm and a weight of 8.50 g. The bimetallic alloy is composed of Cupronickel and nordic gold (89% copper, 5% zinc, 5% aluminum and 1% tin). This article will be updated regularly.
OO
2€ Commemorative coin 2019 – Germany 
70th anniversary of the German Bundesrat.
The drawing is by the artist Michael Otto from Rodenbach. The Bundesrat or Federal Council is the...
The Royal Mint issues a special Remembrance Day commemorative coin each year to remember those who have served at war. The 2018 Remembrance Day...