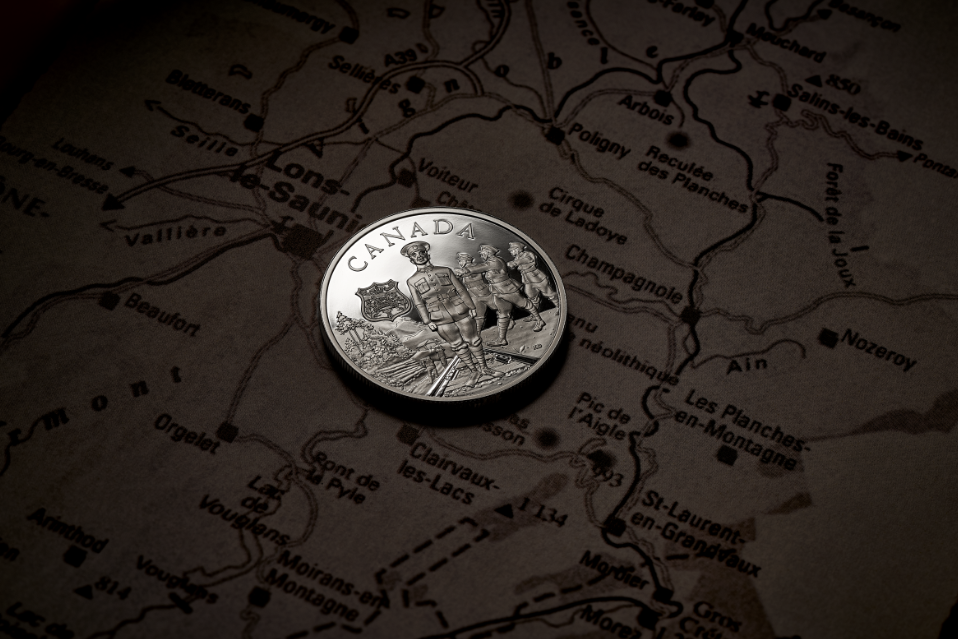 2023 silver $20 coin celebrating canadian No. 2 Construction Battalion
No. 2 Construction Battalion, the first and only all Black battalion-sized unit in Canadian military history, is being remembered on the 2023 issue of the Royal Canadian Mint's ongoing Commemorating Black History series. In the opening years of the First World War, hundreds of Black Canadians eagerly tried to enlist for Canada, but racism prevented many from joining their white compatriots on the battlefields overseas.
In 1916, persistent lobbying and a request from the British for labour battalions provided the opportunity for a Black unit to be created. No. 2 Construction battalion would serve alongside the Canadian Forestry Corps in the forests of France. They helped with lumber and milling operations, including the loading and transportation of finished timber by rail. This timber was vital to the Allied war effort, lining trenches, supporting observation posts and for the construction of aircraft in France. A few battalion members even fought and suffered casualties while serving with other Canadian Expeditionary Force units. The battalion returned to Canada in early 1919 and was disbanded in 1920.
After much research, writing, story telling and advocacy, descendants of No. 2 Construction Battalion and their allies successfully campaigned for a formal apology for the racism and discrimination endured by battalion members, which the Right Honourable Justin Trudeau, Prime Minister of Canada and the Honourable Anita Anand, Minister of National Defence, delivered before descendants assembled in Truro, Nova Scotia on July 9, 2022. Released in conjunction with the annual observance of Black History Month, the 2023 $20 Fine Silver Coin – Commemorating Black History honours the service and sacrifice of the proud members of No. 2 Construction Battalion. It is available as of today.
The reverse design of this 99.99% pure silver coin, by artist Kwame Delfish, features a soldier of  No. 2 Construction Battalion, standing at attention between two railroad tracks. His battalion's cap badge is prominently displayed on his right, adjacent to a landscape of France's Jura region, where the battalion assisted with logging and building a railroad. To his left, battalion comrades marching in a parade prior to their March 1917 deployment to Europe.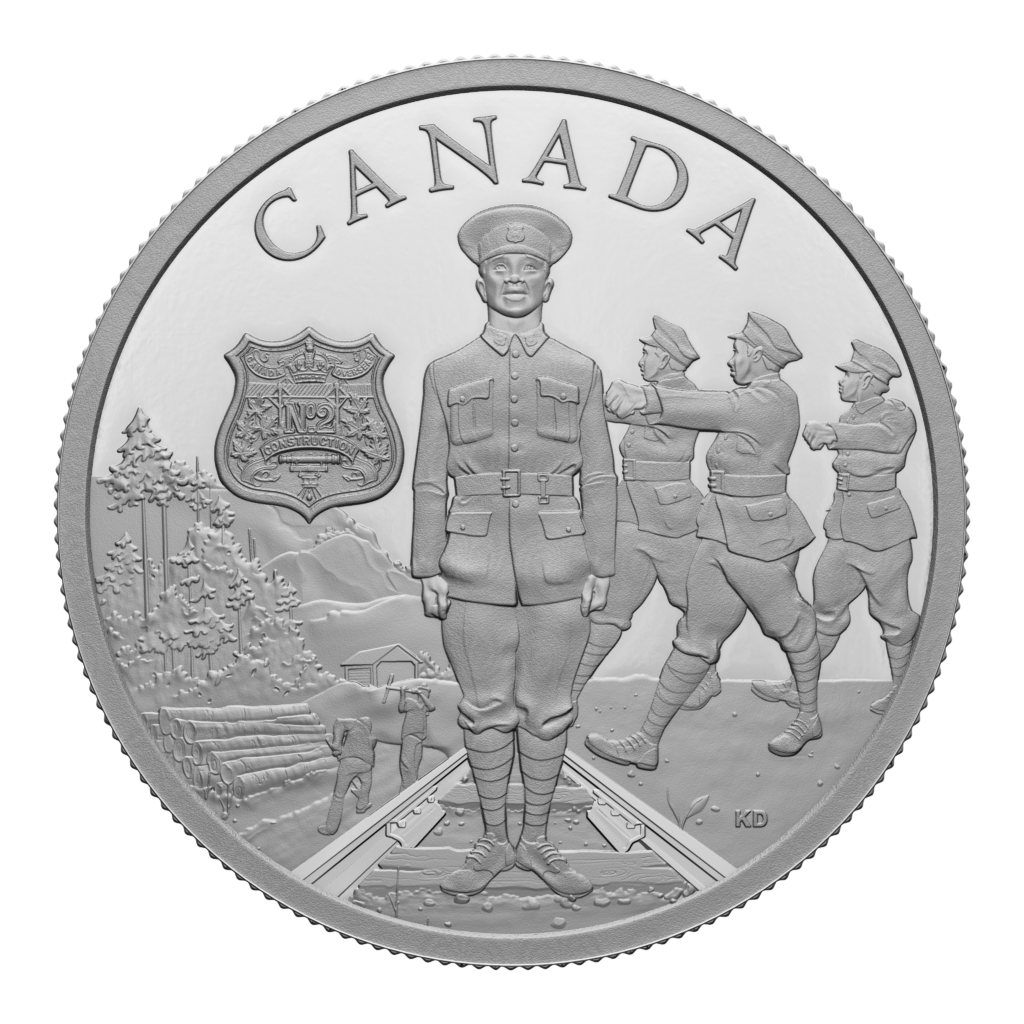 The obverse of the coin features an updated obverse design that will appear on 2023 collector and bullion coins until a new permanent obverse is adopted on Canadian coins. The Susanna Blunt-designed effigy of Queen Elizabeth II, set against a repeating maple leaf-patterned background, is accompanied by a special marking consisting of a vertical inscription of the dates "1952" and "2022", separated by four pearls symbolizing the four effigies that have graced Canadian coins throughout the reign. The mintage is limited to 5,500 coins.

Sources: Canadian Royal Mint and NUMISMAG.