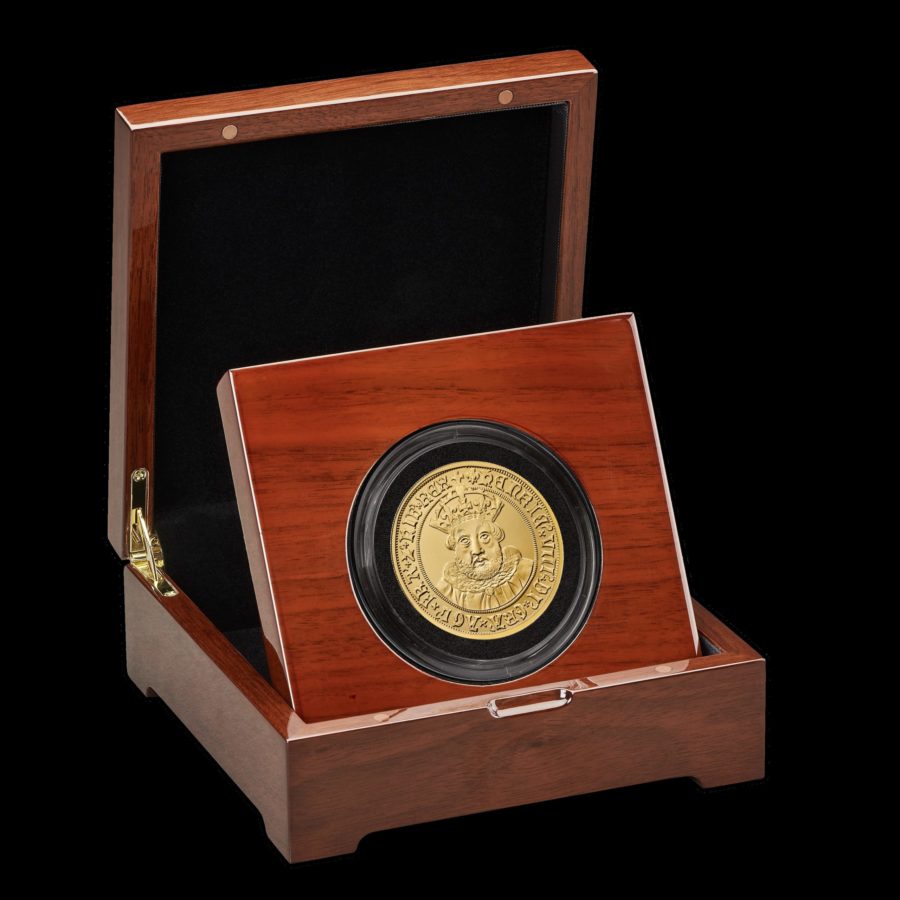 2023 remastered portrait of Henry VIII by Royal Mint
The coin which features the remastered portrait of Henry VIII, is the fifth coin in The British Monarchs Collection and the second in the collection to feature a King from the House of Tudor. Henry VIII's Father, Henry VII featured on the first coin of the series.
One of the United Kingdom's most infamous monarchs, Henry VIII reigned between 1509 and 1547, presiding over monumental changes which brought England into the Protestant Reformation.
During his reign, Henry VIII turned to debasing his coinage, which involved combining precious metal content of a coin with a more common 'base' metal such as copper. Coins were struck with increasing amounts of copper, which has a thin layer of silver applied in order to make them more acceptable. This layer eventually wore away, especially around the nose of the Henry VIII's forward facing portrait. This tell-tale sign on debased coins gave Henry VIII an unfavourable nickname, 'Old Coppernose'.
The debasement of the coinage affected the quality of Henry VIII's portrait making it one of the most difficult of the original portraits to reproduce for the British Monarch's Collection, as the fineness and clarity of the design had lost definition over the years.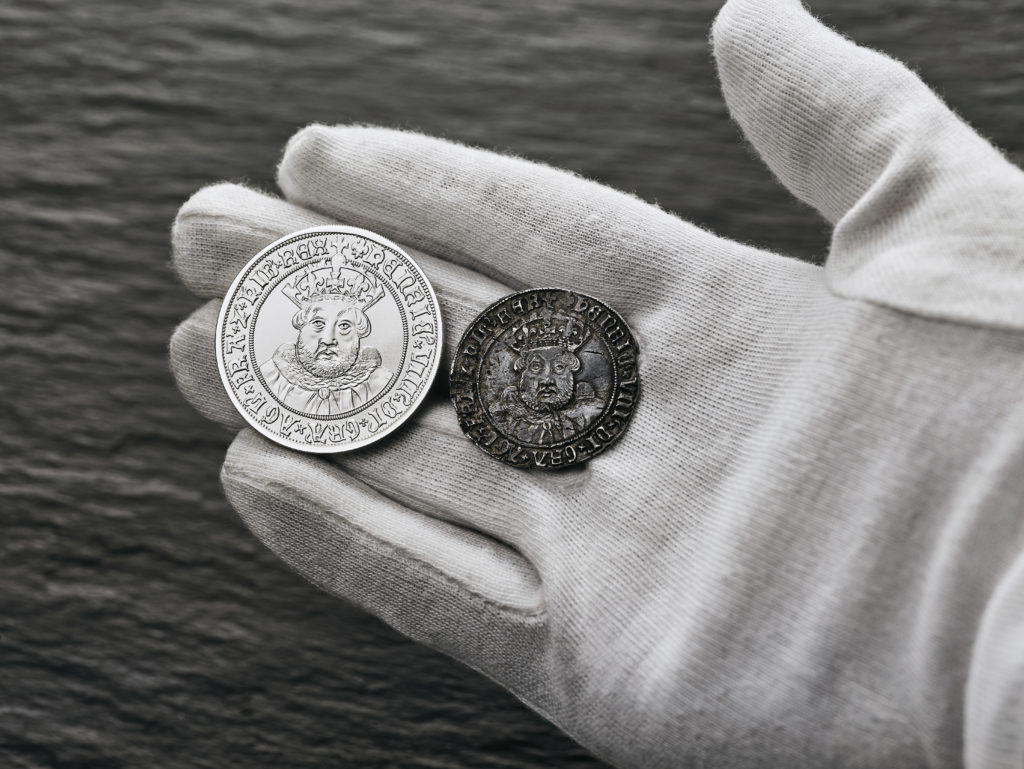 To remaster the original Henry VIII coin as part of the British Monarch's series, The Royal Mint's talented design team combined their exceptional craftsmanship skills with innovative technology to successfully remaster the Henry VIII coin design. The design team, utilised state of the art technology at the very beginning, with scanners being used to examine the original coin multiple times to provide clear reference points to the design. This along with liaising with the Royal Mint Museum regularly, ensured that the Henry VIII coin design had been remastered faithfully, with clarity added to the modern version of the original coin. The remastered Henry VIII coin design depicts what the design would have looked like once the coin was struck, prior to it losing its fineness of design.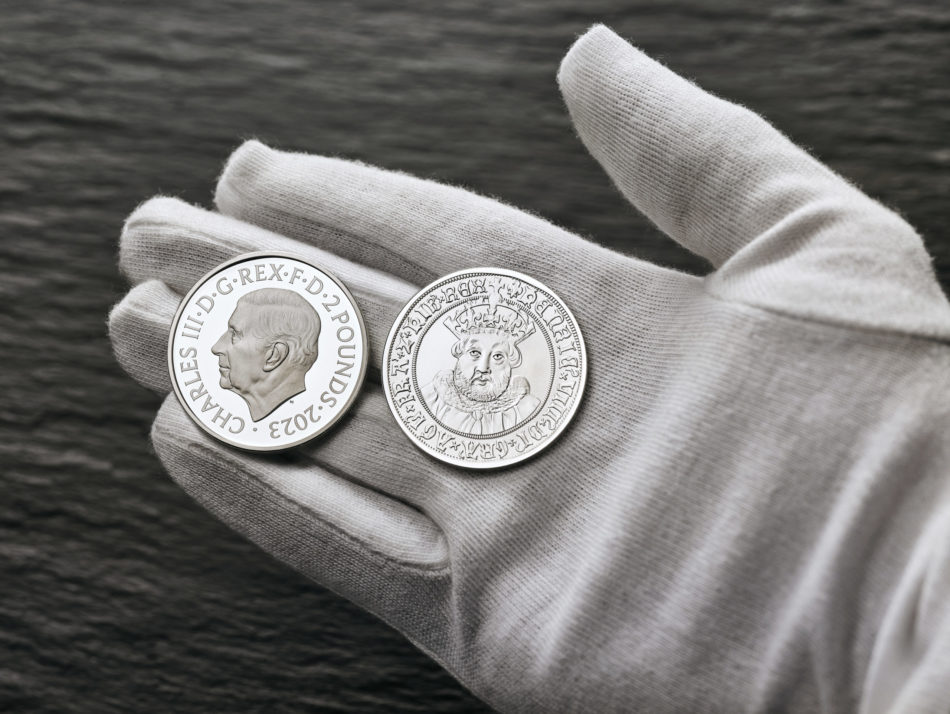 Rebecca Morgan, Director of Collector Services at The Royal Mint said: 
"Despite the challenge caused by the quality of Henry VIII's original portrait, the effigy has been faithfully recreated in fine detail using state-of-the-art technology and numismatic processes. We are delighted to add Henry VIII as the fifth addition to the popular British Monarchs Collection. People love to collect the coins of different monarchs, and the British Monarchs series gives the chance for collectors to add key monarchs to complete their collections.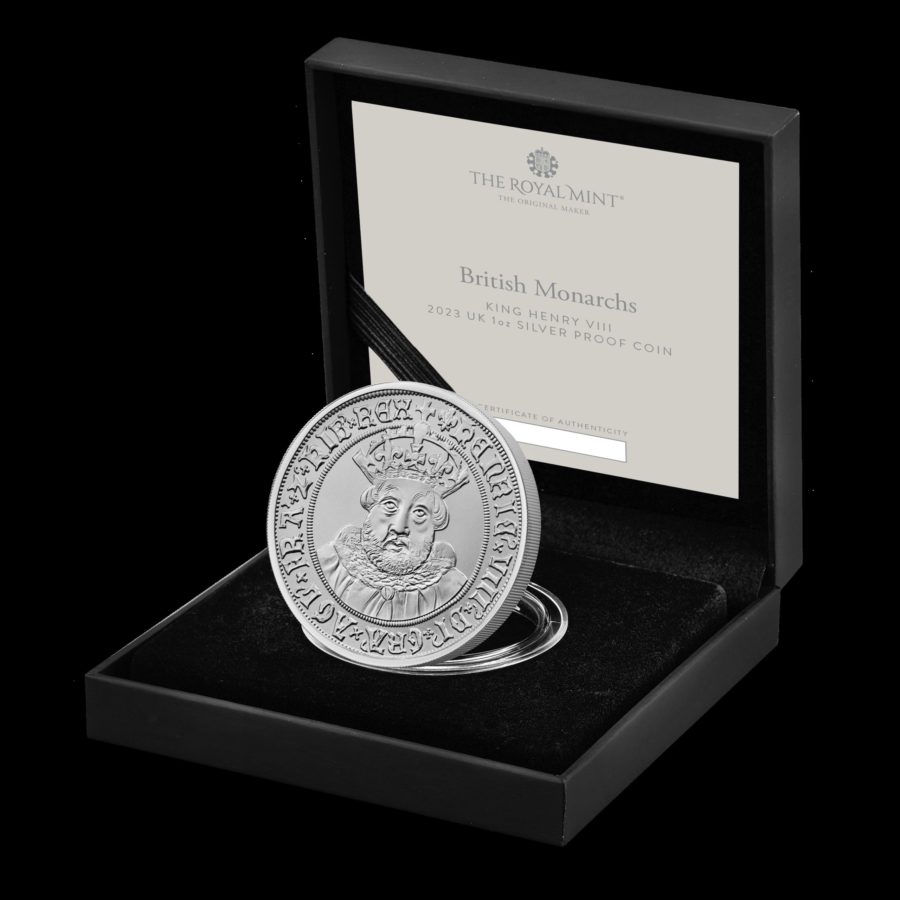 With this being the first coin in the series to feature the official coinage portrait of His Majesty King Charles III, we do anticipate a high demand for these coins from collectors. There has been significant international appeal with The British Monarchs Collection, with its coins being bought by collectors in multiple countries."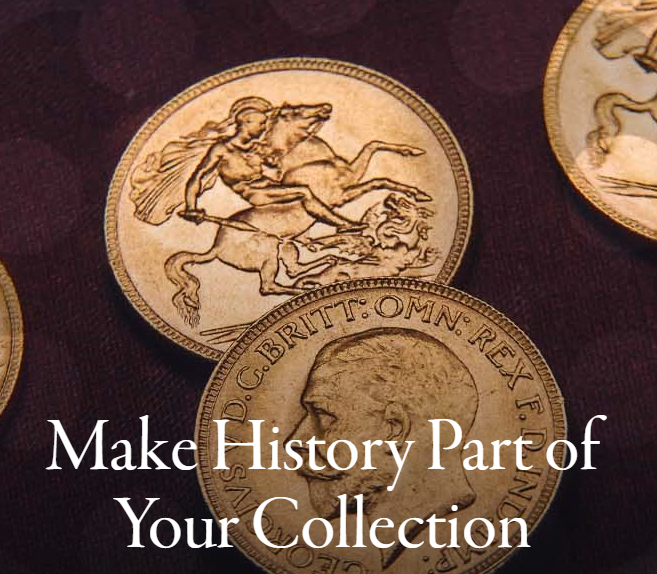 Sources: Royal Mint and NUMISMAG