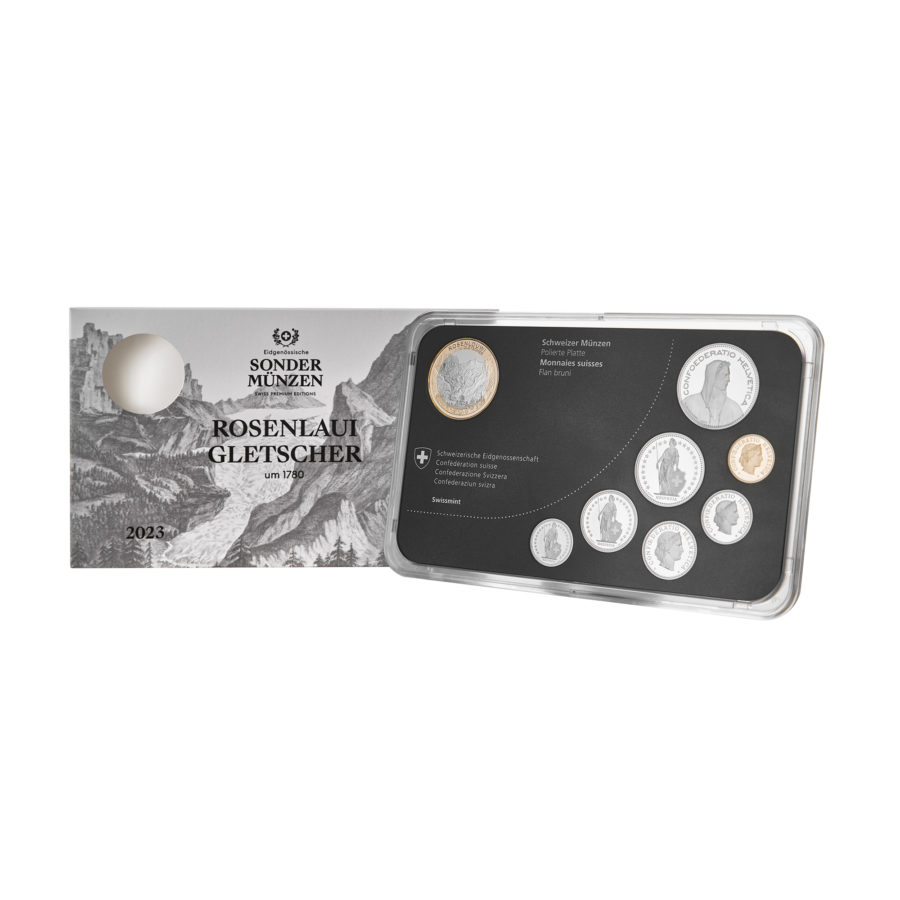 New 2023 Swiss coin "Rosenlaui Glacier" and coinsets
On January 31, 2023, the Swissmint will launch the new bimetallic "Rosenlaui Glacier" coin on the market, continuing the series of three coins it began last year on Swiss glaciers.
The Rosenlaui Glacier is located at the northeastern end of the Bernese Alps, south of Meiringen. It is 4.5 km long, with an average width of 1 km, and covers an area of about 6 km². It is therefore one of the small valley glaciers of the Bernese Oberland. It originates in the Wetterkessel on the north-eastern slope of the Wetterhorn massif. To the south, snow-covered ridges connect it to the Gauli Glacier and the upper Grindelwald Glacier. It is bordered to the west by the rocky ridge of the Wellhorn and Klein Wellhorn and to the east by the Dossen. The tongue of the glacier is located at an altitude of about 2000 m. Together with the Aletsch Glacier and the surrounding area, the Rosenlaui Glacier belongs to the UNESCO World Heritage Site "Swiss Alps Jungfrau-Aletsch".
The bimetallic coin "Rosenlaui Glacier" is the second of a series of three coins dedicated to Swiss glaciers.
The obverse features an illustration of the glacier in its environment in the central part. On the outer crown, the old designation "ROSENLOUWI" appears at twelve o'clock, with the words "the glacier around 1780" underneath. At six o'clock, the coat of arms of Switzerland, the canton of Bern and the municipality of Meiringen, where the ROSENLAUI glacier is located.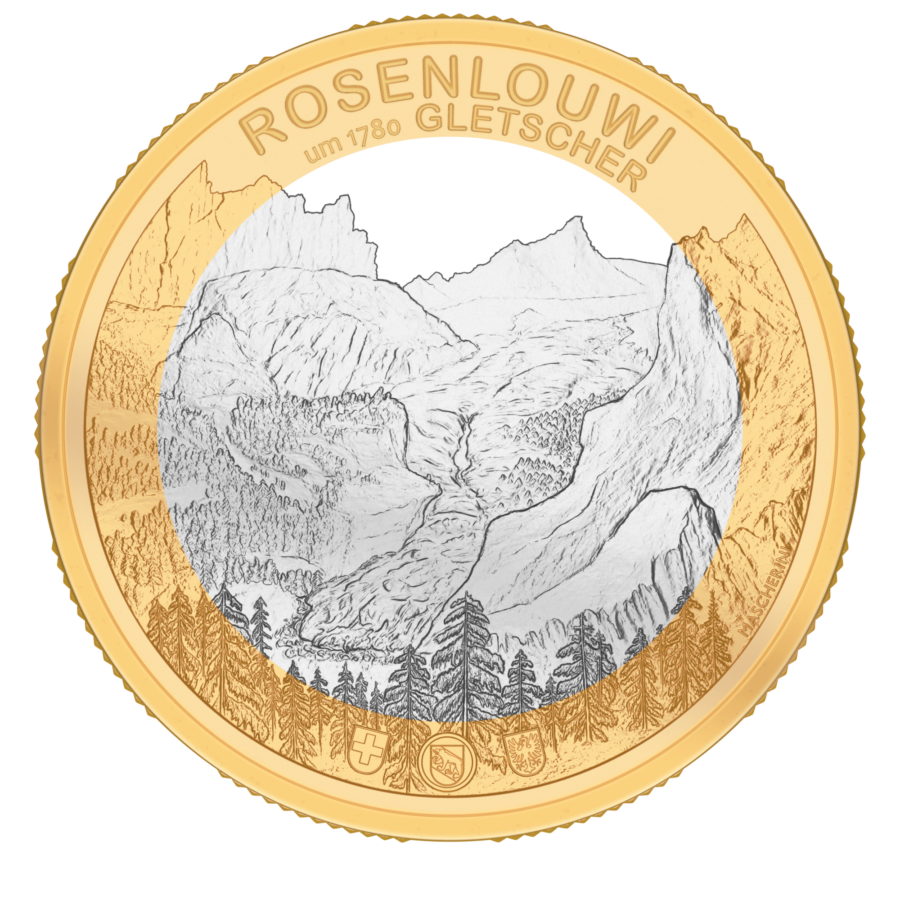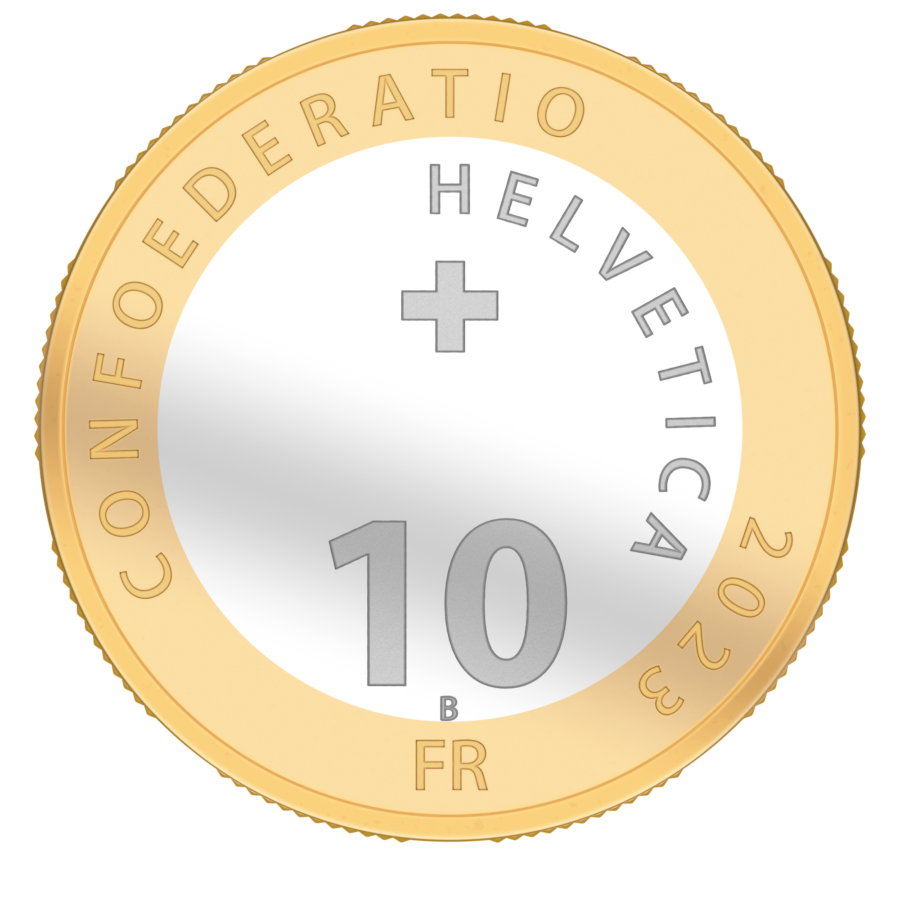 The design of this coin is by the engraver Remo Mascherini. The first coin "Glacier de Morteratsch" was issued in 2022 and the last of the series, "Glacier du Rhône", will be issued in 2024.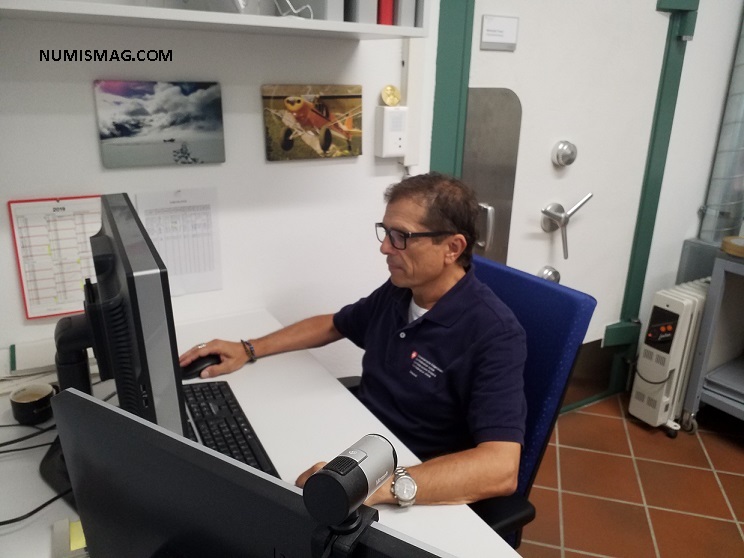 Remo Mascherini at his workbench
Coin specifications
Face value:
10 swiss francs
Alloy:
Copper – nickel
Diameter:
33 mm
Weight:
15 g
Mintages:
UNC condition: 9 000 coins
Packaged in UNC condition: 1 000 coins
Burnished blank condition: 2 500 coins
Burnished blank condition with numbered certificate of the artist: 250 coins
Two coin sets, in  BU and proof conditions, complement this numismatic issue. Each set contains a new commemorative coin of the Swiss Glacier series.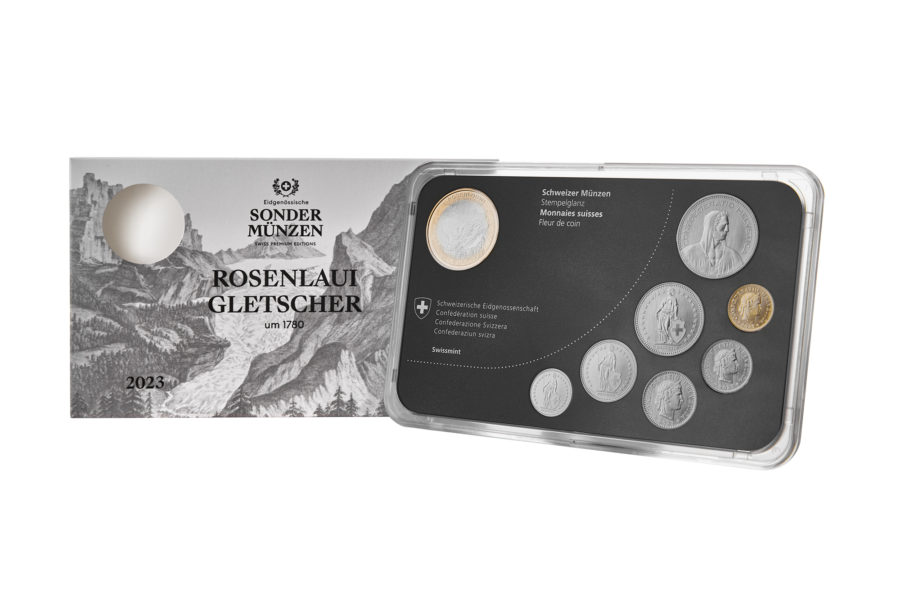 Sources: Swissmint and NUMISMAG