Silver medal – Olympic Games of Athens (1896) by CHAPLAIN
The ATTICA sale of April 23, 2023 includes a unique lot of great interest for collectors of medals and more particularly medals related to Olympism. The silver medal of the 1st Olympic Games of Athens (1896) was awarded to the first winner of each competition. It was engraved by the famous French artist Jules-Clément CHAPLAIN.
On the obverse, a laureate head of Zeus is represented, holding a sphere on which stands Nike winged, holding an olive branch.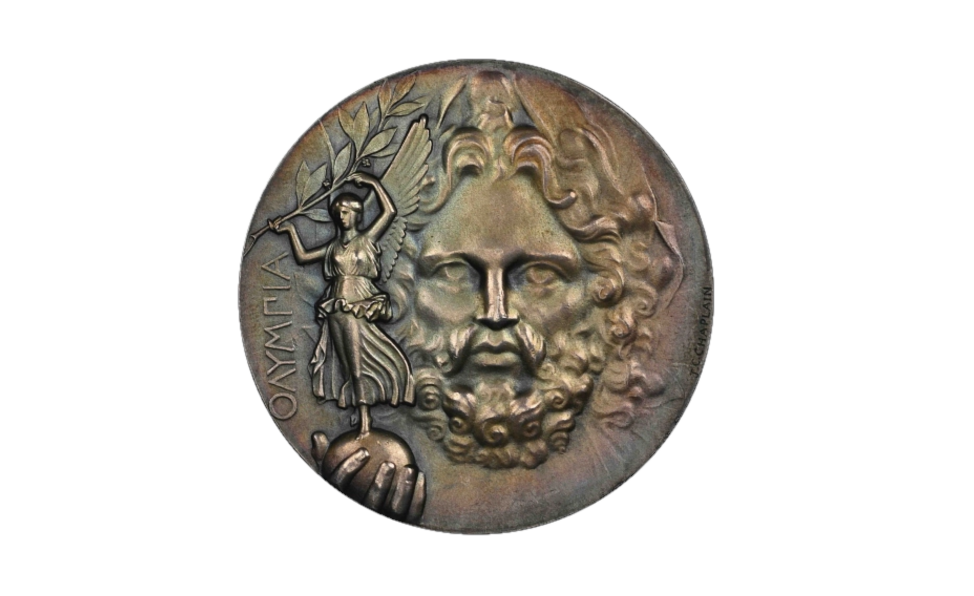 On the reverse is depicted the rock of the Acropolis with the Parthenon. On the edge is engraved the inscription "Διεθνείς Ολυμπιακοί Αγώνες-Αθήναι 1896" (International Olympic Games – Athens 1896).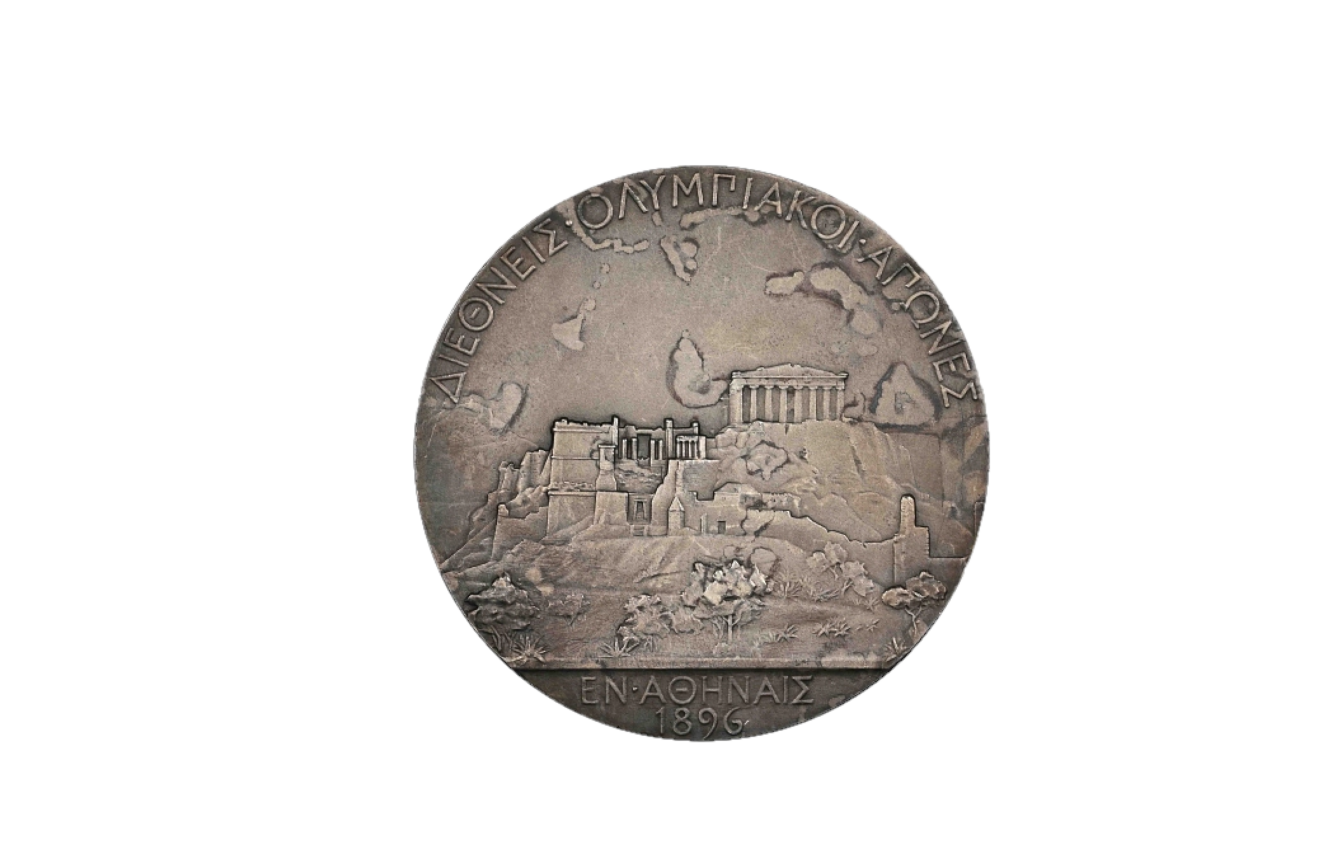 This medal is an exceptional specimen of remarkable quality, rarity and historical interest. According to the auction house ATTICA, no medal of this quality had ever before passed through the hands of their experts. It was common practice at the time to polish medals. However, this medal has not been touched and has a beautiful "rainbow" patina.
This medal is extremely rare, especially in this condition, and does not appear in most Olympic-related collections. Only 43 copies of this medal were awarded at the first Olympic Games in 1896. The grading company NGC considered it to be of MS62 quality.
Sources: ATTICA auction house and NUMISMAG