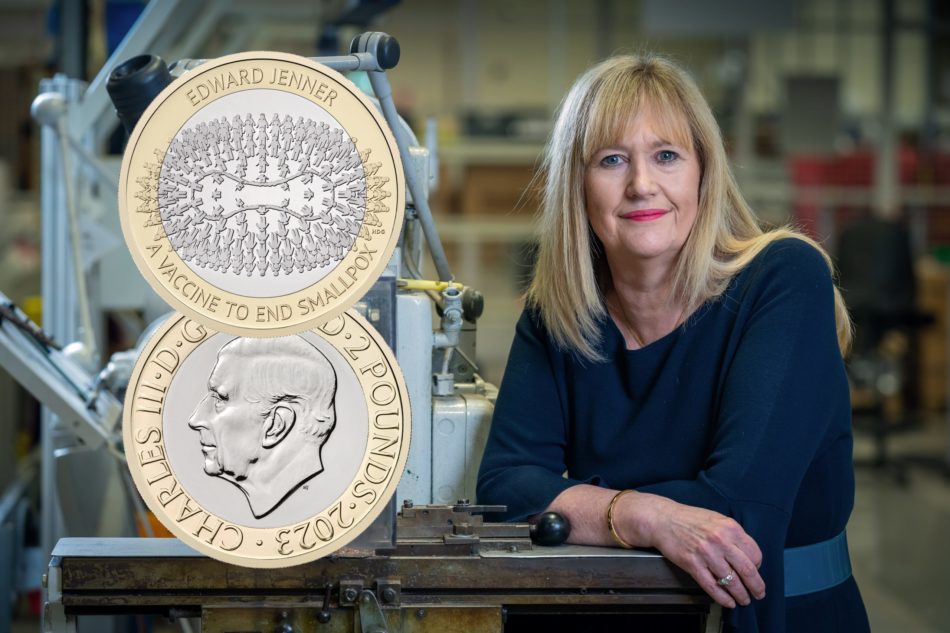 Royal Mint celebrates the work of Edward Jenner with a 2023 UK £2 coin
Edward Jenner made one of the most significant contributions to immunology the world has ever seen in 1796 when he developed a safe and effective method of protection against smallpox, a devastating disease that had plagued the world for centuries. By adapting earlier methods of immunisation, Jenner's groundbreaking work led to the global eradication of smallpox and paved the way for many more life-saving vaccines. Jenner died in 1823 leaving behind an immeasurable legacy in the world of immunology. Just 30 years after his death, smallpox vaccination was widespread and by 1980, the World Health Organization was finally able to declare smallpox completely eradicated.
To coincide with the 200th anniversary of his death, the Royal Mint celebrates the work of Edward Jenner with a UK £2 coin.
Featuring a reverse design by the talented artist Henry Gray, the coin cleverly depicts the core of a smallpox cell surrounded by icons, representing the millions of lives saved through vaccination and virus eradication.
Visitors who attend The Royal Mint Experience also have the opportunity to strike their own Edward Jenner coin. This design is available as part of our on-site tour for a limited period from 6 January 2023.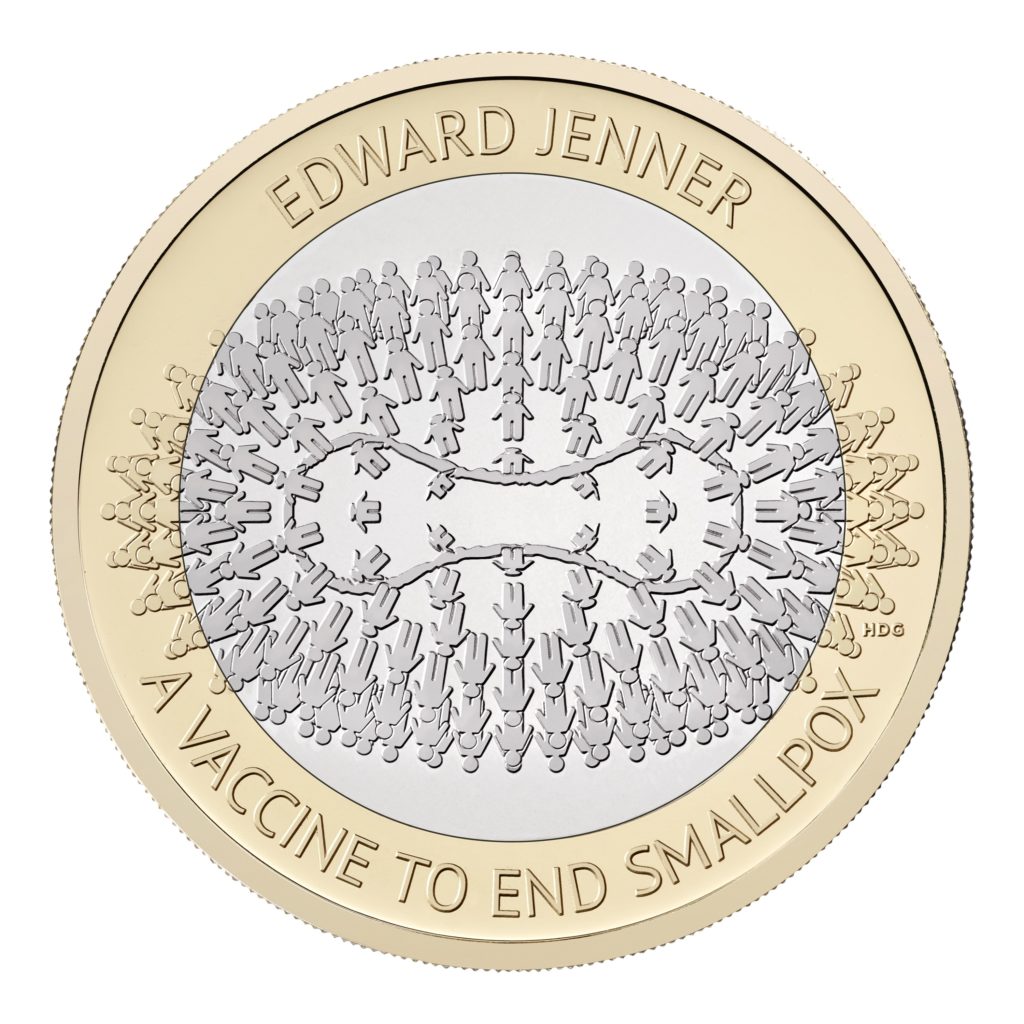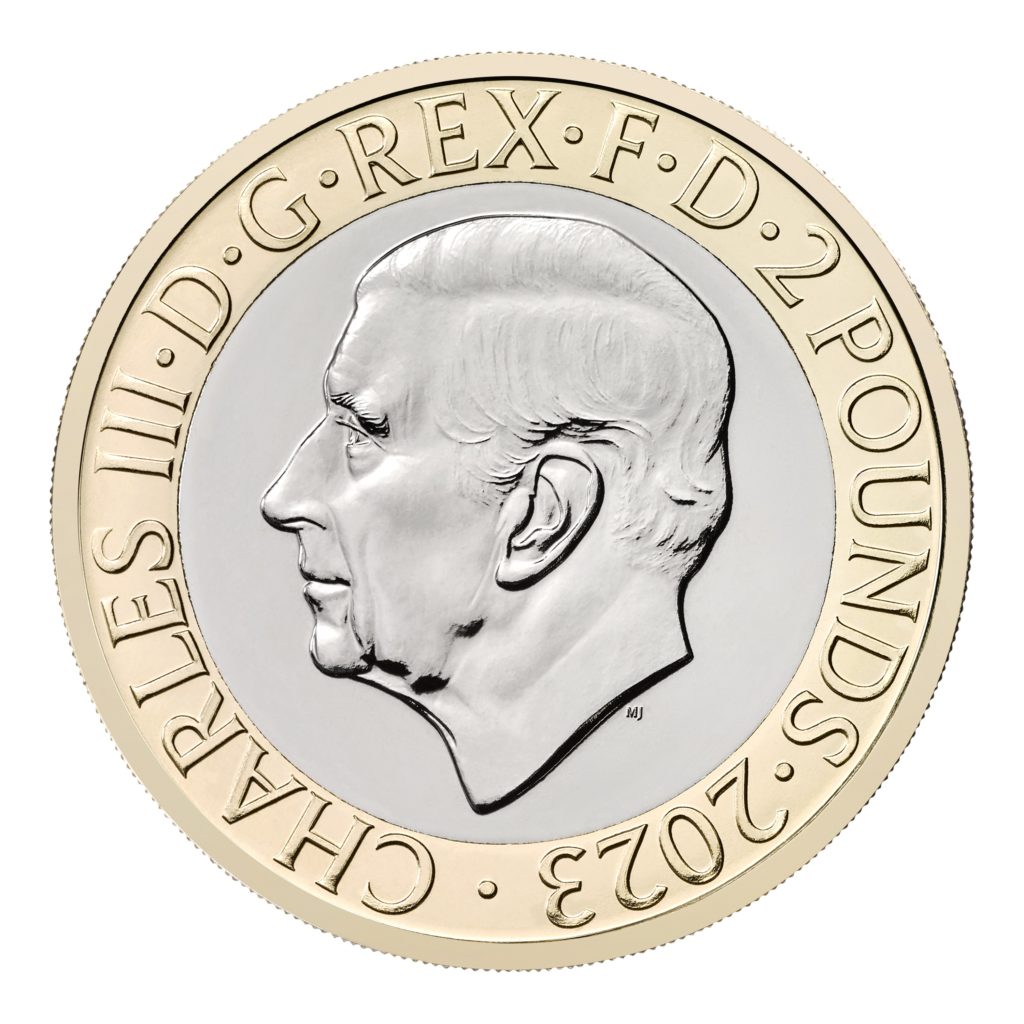 ---
KEY FEATURES
---
• Celebrating one of the most significant contributions to immunology the world has ever seen
• Dated 2023 in commemoration of the 200th anniversary of Jenner's death
• Features an innovative reverse design by the artist Henry Gray
• Includes '• INNOVATION IN SCIENCE • JENNER' as the edge inscription
• Accompanied by detailed packaging recounting the life and work of Edward Jenner
Sources: Royal Mint and NUMISMAG