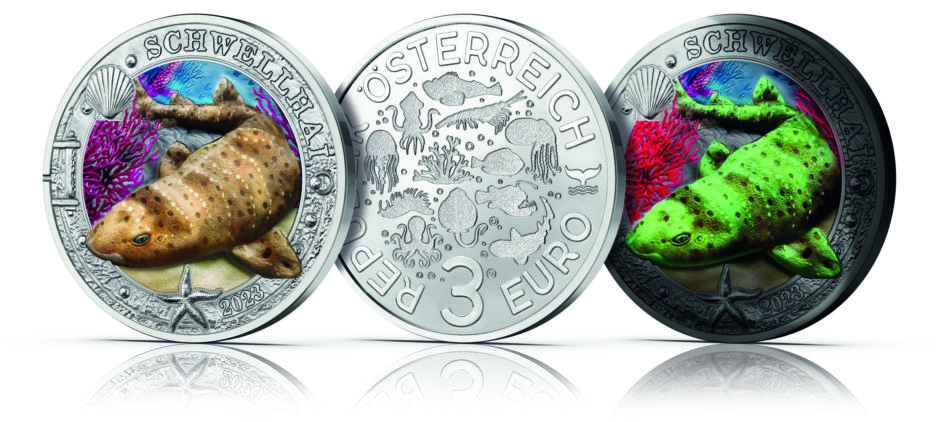 The swell shark gets its name from its ability to inflate itself to roughly double its normal size by swallowing water as a form of protection from predators. But that's not its only amazing property – the hero of the second coin in the Luminous Marine Life series can also fluoresce green all over.
 To do so, the swell shark converts incoming ultraviolet light, or blue light, into green light. A special pigment in the sharks' eyes enables it to see the neon green of its conspecifics. Human eyes do not have that...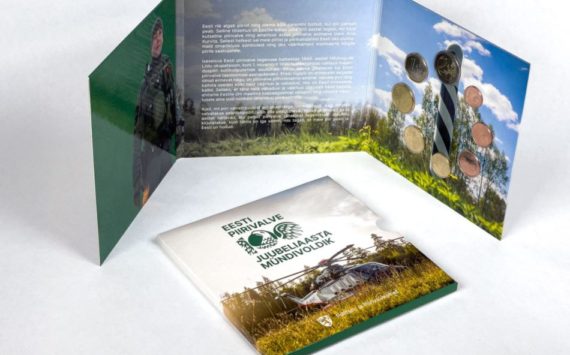 2022 marks 100 years since the Border Guard was set up. The Estonian Border Guard was founded in 1922 and its work was interrupted...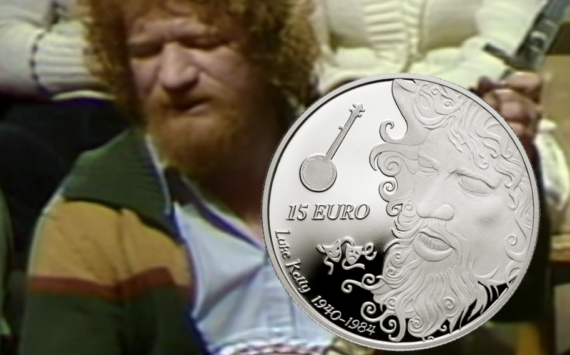 This limited edition commemorative coin is issued to celebrate the 80th anniversary of the birth of Irish music icon Luke Kelly.
Luke Kelly was born...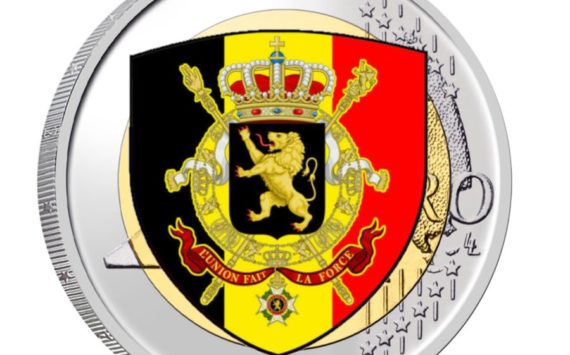 Following the retirement of Ingrid Van Herzele, a new Mintmaster has been appointed to head the Royal Belgian Mint as of August 1, 2022,...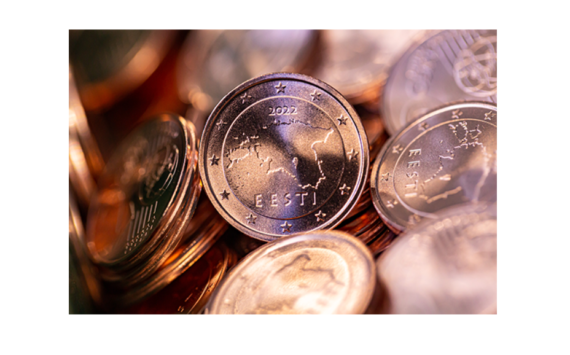 INCM (Mint of Portugal) will produce euro circulation coins for the Republic of Estonia. The contract with the Central Bank of Estonia provides for...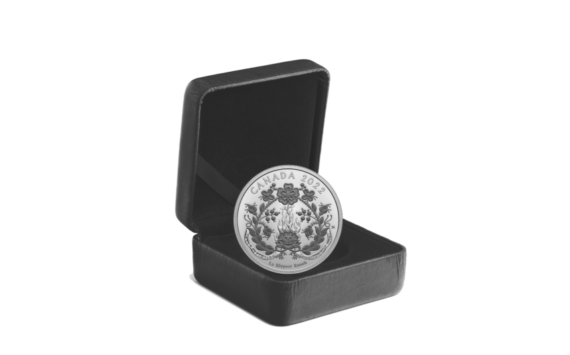 The new fine silver coin celebrates the Red River Métis tradition of disseminating and preserving knowledge by passing it from one generation to the...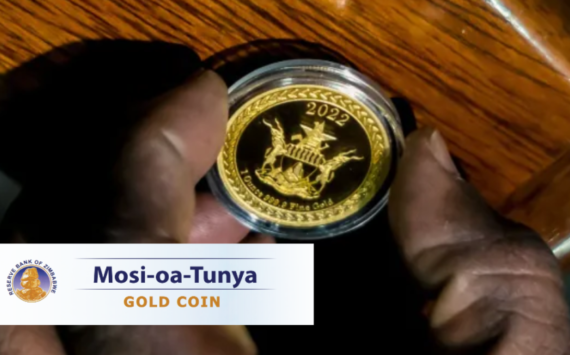 ZIMBABWE has been suffering from endemic inflation for many years. In June 2022 alone, it amounted to 191%… Inherited from Robert MUGABE's regime, it...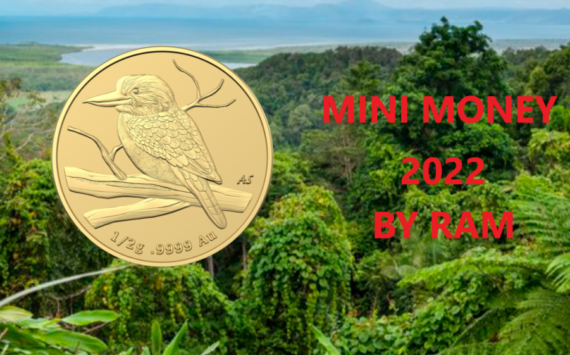 The Royal Australian Mint's Mini Money gold coin series features a selection of Australia's iconic native animals.
The Kookaburra, one of Australia's most recognisable and...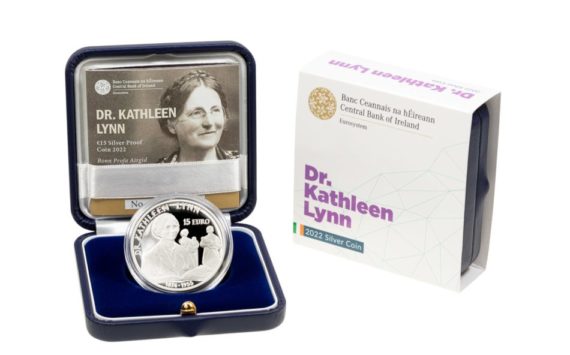 Irish Central Bank Announced a limited edition commemorative coin that pays tribute to Dr Kathleen Lynn. Her pioneering work on behalf of children, the...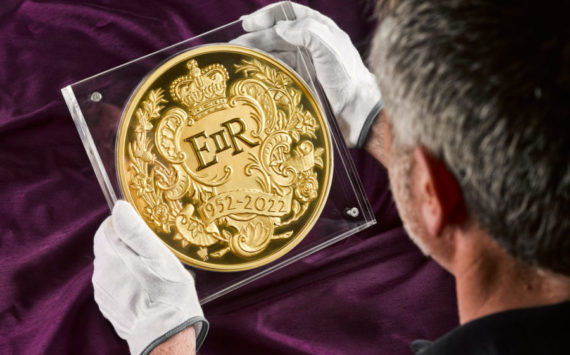 The Royal Mint has produced it largest ever coin in celebration of Her Majesty The Queen's Platinum Jubilee – a unique 15-kilogram gold...