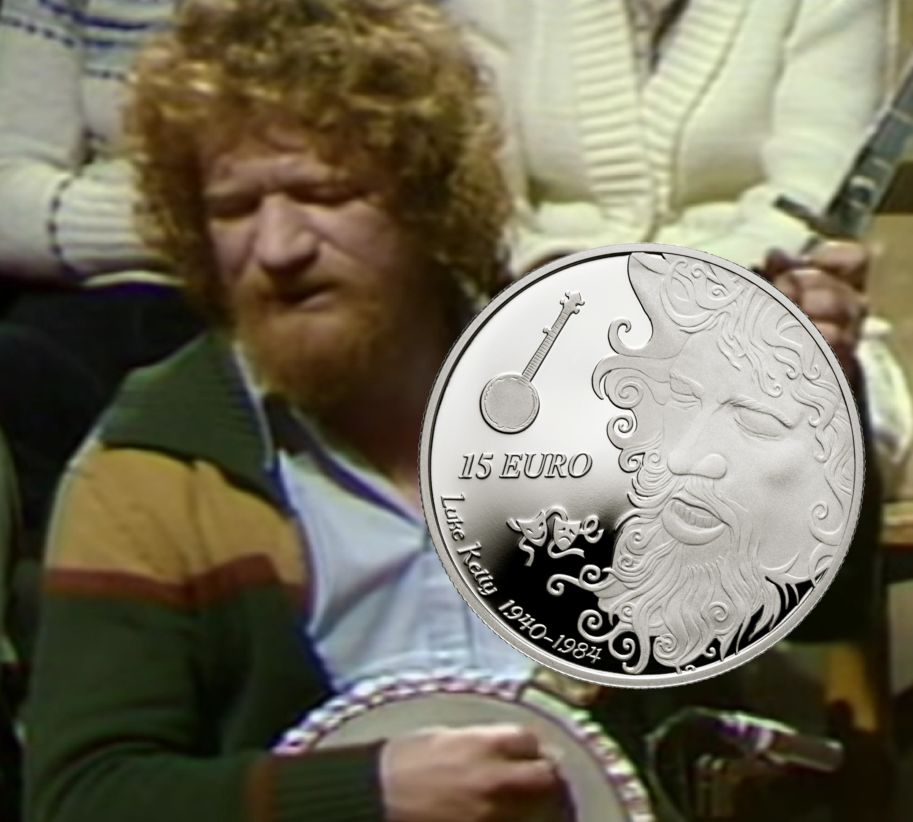 2022 irish €15 Silver coin dedicated to iconic singer Luke KELLY
This limited edition commemorative coin is issued to celebrate the 80th anniversary of the birth of Irish music icon Luke Kelly.
Luke Kelly was born in 1940 in Sheriff Street, Dublin. He moved to England as a teenager and became involved in the folk music revival. He returned to Ireland in the early sixties and was a founding member of The Dubliners.
After a brief absence from the group, Kelly re-joined The Dubliners. They gained huge commercial success with hit records and international tours as the Irish folk sound gained popularity. He remained a member of The Dubliners for the rest of his life but continued to explore other musical territory, recording and touring as a solo artist with even a brief stint in musical theatre.
Luke Kelly sadly passed away in 1984 but by then he had established himself as a truly unique talent in Irish music and culture. A man known for his pride in his working-class roots, his political activism and his distinctive and passionate voice in both traditional and other songs, to this day he remains an icon both in Ireland and internationally.
---
Coin specifications
---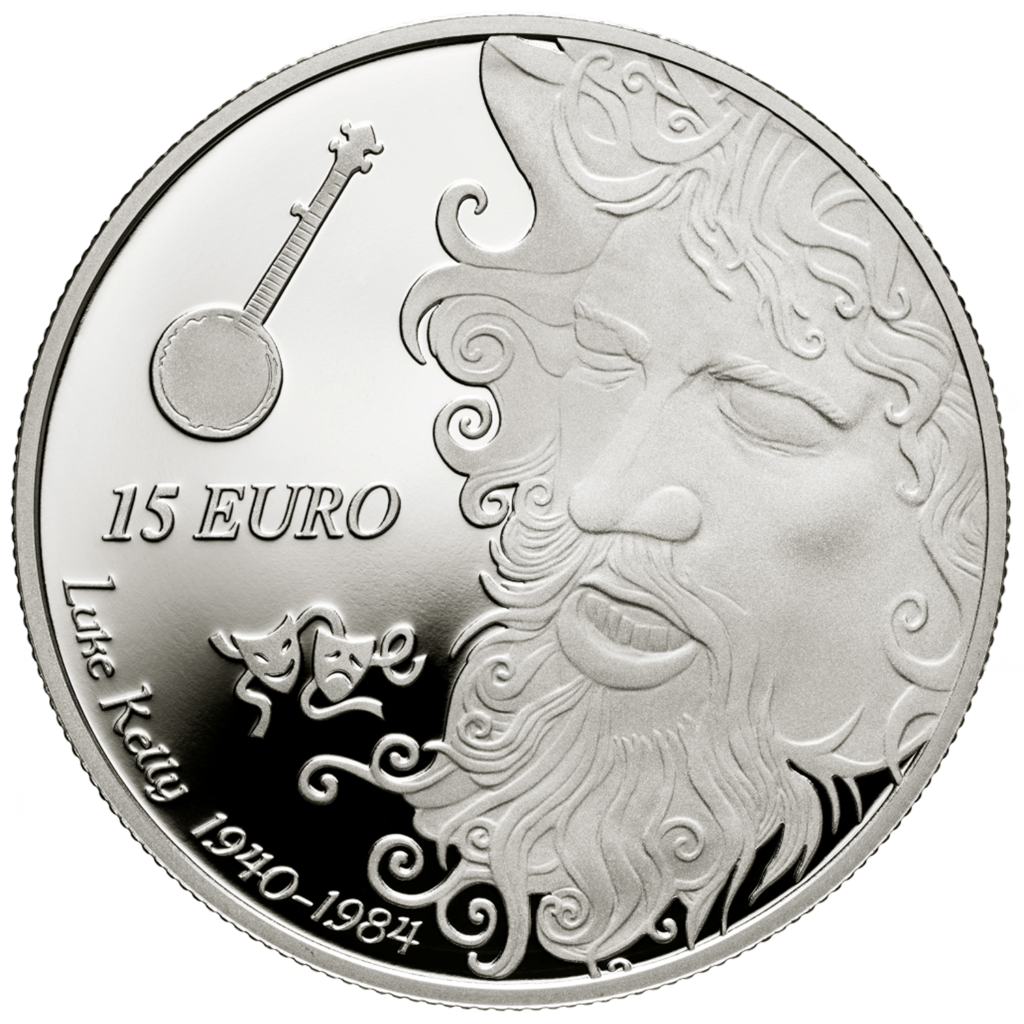 Denomination: €15
Numismatic quality: Proof
Material; fine silver
Weight: 28.28g
Diameter: 38.61mm
Mintage: 3 000 coins
Sources: Irish central bank and NUMISMAG.