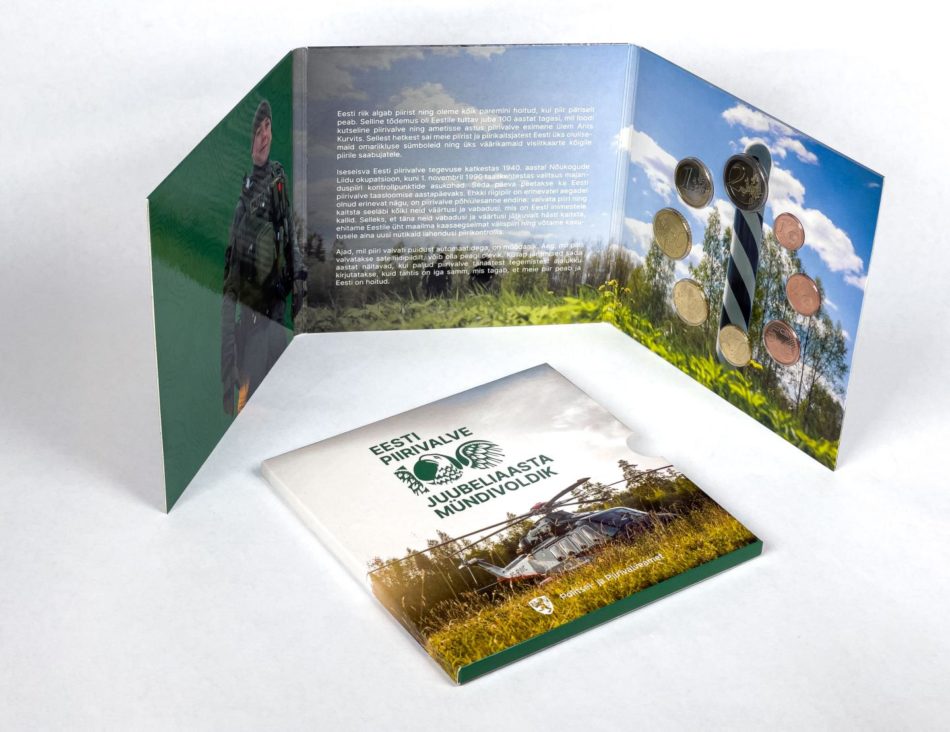 2022 coin set dedicated to estonian Border guard 100th anniversary
2022 marks 100 years since the Border Guard was set up. The Estonian Border Guard was founded in 1922 and its work was interrupted in 1940 by the Soviet Occupation. The government instated new control points on the economic border on 1 November 1990, which effectively meant the return of the Estonian Border Guard. Although the national border has varied over time, the core task of the Border Guard has remained the same of securing the border.
The coin folder for the centenary of the Estonian Border Guard contains one of each of the eight circulating coins minted in 2022. The folder was designed by Aleksandr Kanunnikov of Bonamore OÜ, and 7500 have been made. The coin folder will sell for 18 euros.
The folder can be bought from the Eesti Pank museum shop during its opening hours, and the Omniva online shop.
In 2022, only the 1, 5 and 10 cent coins were struck for circulation.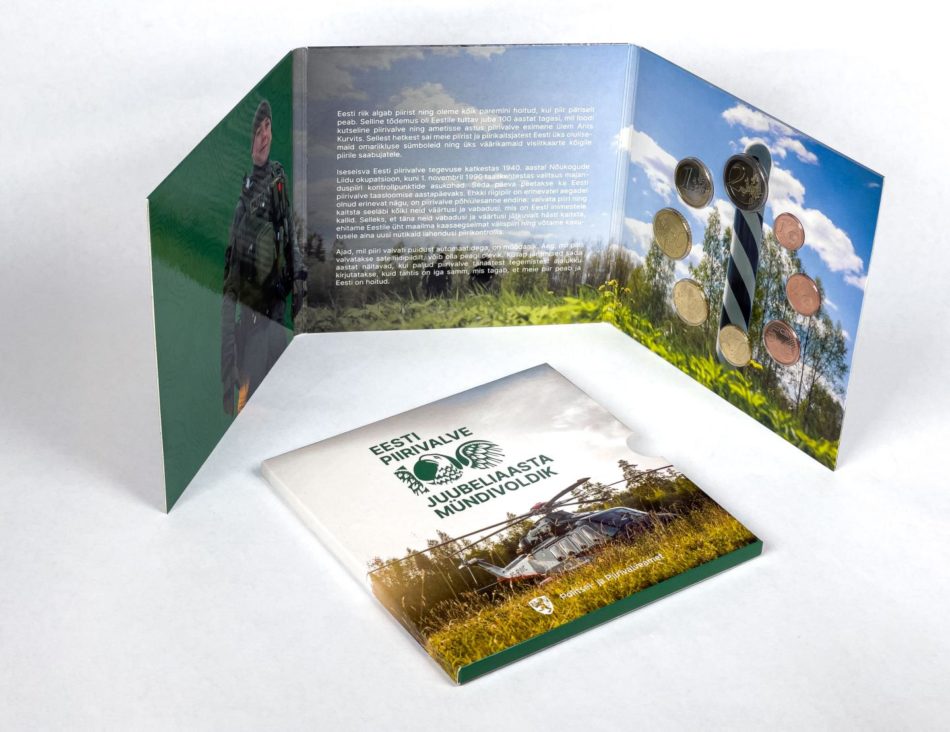 2022 coin set estonian border guard – mintage: 7500 coin sets
Sources: Eesti Pank and NUMISMAG.