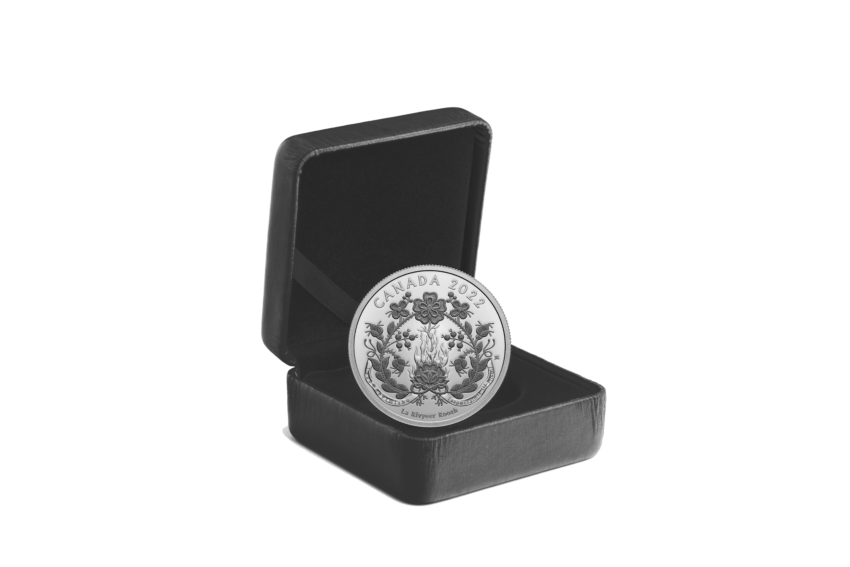 20 dollars 2022 from CANADA – metis of the red river
The new fine silver coin celebrates the Red River Métis tradition of disseminating and preserving knowledge by passing it from one generation to the next through art and storytelling. Last
The latest addition to the Mint's Generations series, this coin tells the story of the Red River Métis through an intricate
River Métis through an intricate beadwork design by Manitoba Métis artist Jennine Krauchi.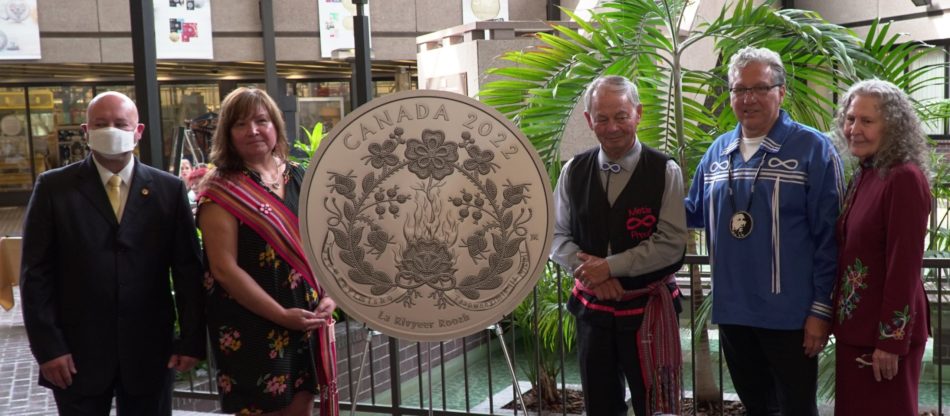 From left to right: Carlos Barcena, Winnipeg Mint Director, Royal Canadian Mint, Anita Campbell, Minister of the Manitoba Métis Federation, Métis Elder Norman Meade, the Honourable Dan Vandal, Minister of Northern Affairs, and artist Jennine Krauchi unveil the Generations: Red River Métis in Winnipeg, Manitoba on August 2, 2022.
Designed by Métis artist Jennine Krauchi, the image on the reverse of the "Generations: Red River Métis" $20 silver coin is an engraved representation of an original floral beadwork design and includes Michif language elements.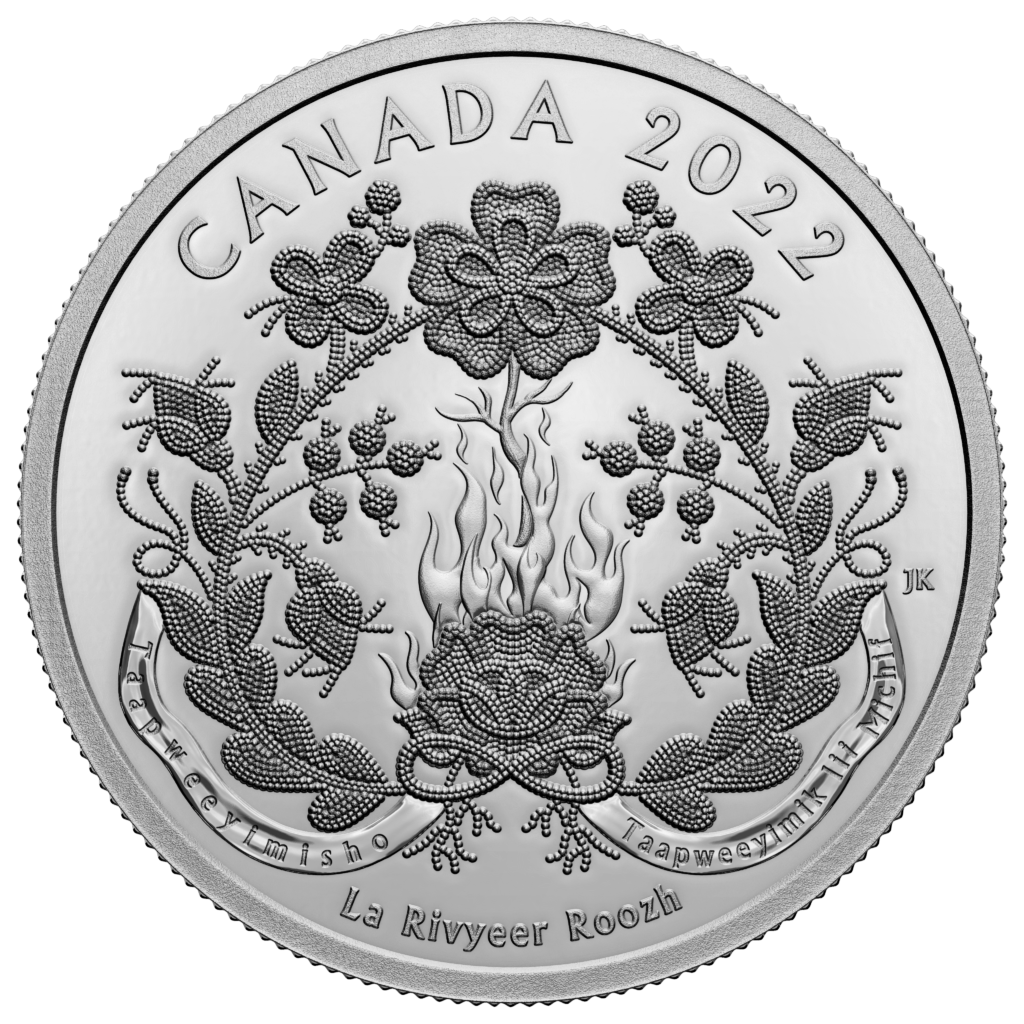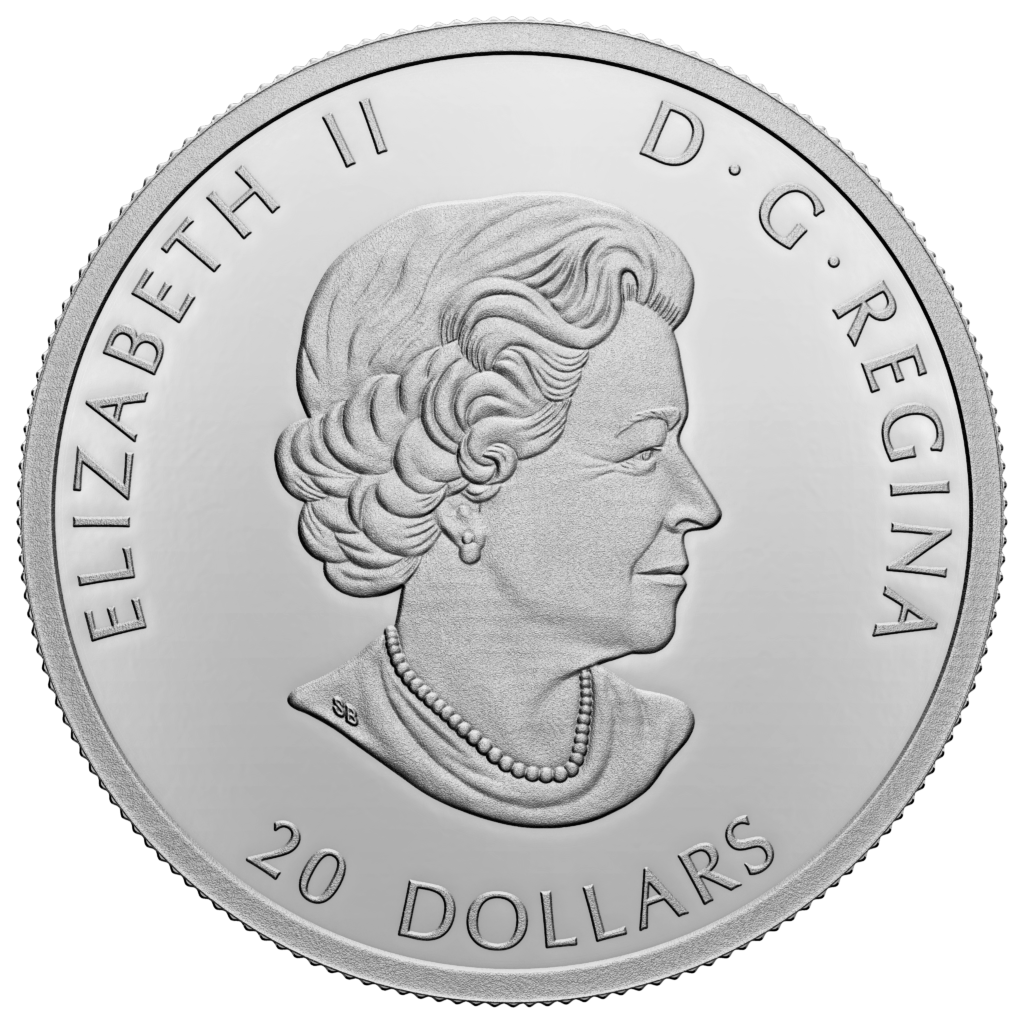 The words "Rivyeer Roozh", meaning "Red River", are inscribed at the base of the design. The roots above this inscription represent the homeland and ancestry of the Red River Métis. From the infinity symbol, which represents the irreducible and unchanging spirit of the people, two bands extend to represent the Red River. The words Taapweeyimisho and Taapweeyimik lii Michif, which mean "believe in you" and "believe in the Métis", are also included.
The fire in the center of the design symbolizes a time of repression and loss. The prairie rose – a classic Red River Métis design – symbolizes the survival and cultural resurgence of this Nation. The long stems are typically accented with two or three beaded accents, called "mouse tracks". The leaves and flower buds imbue the design with an aura of love and joy. The obverse features Her Majesty Queen Elizabeth II, according to Susanna Blunt.
This 99.99% pure silver coin is limited to a worldwide mintage of 5,000 pieces. It retails for $99.95 CDN (about €76).
Sources: Royal Mint of Canada and NUMISMAG.