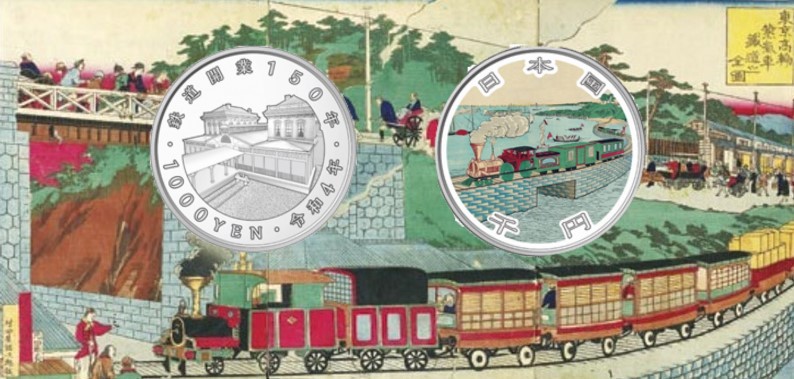 2022 "150th Anniversary of Railways" coin from Japan
The Ministry of Finance has decided to issue a coin commemorating the 150th anniversary of railways in Japan, the TAKANAWA railway. This Japan's first railway opened in 1872.It ran for 29 kilometers between Shimbashi and Yokohama, over shallow water. Plans for the rail line between Yokohama and Tokyo were announced in 1870 and it immediately became "an emblem of civilization and enlightenment".
Coin design is Inspired by a famous Nishiki-e (color woodblock print) also called Edo-e, in reference to the capital of the time. It is one of the technical stages of the coloring of Japanese prints.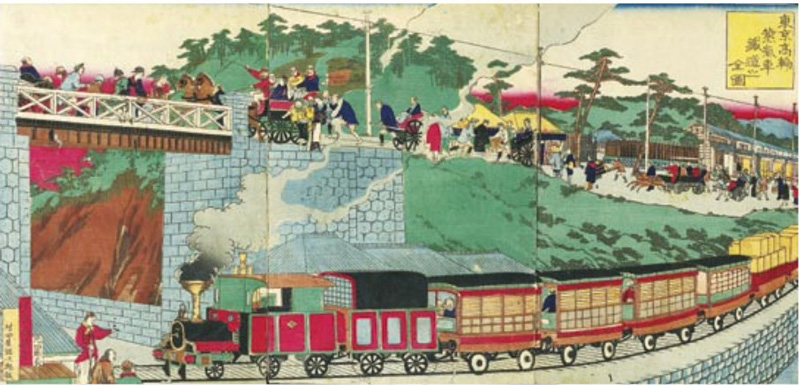 ---
Coin specifications
---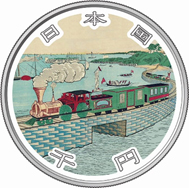 The design is based on a part of the Nishiki-e (color woodblock print) of the Takanawa Railway (owned by the Minato City Local History Museum, Tokyo), created by Tsukioka Yoshitoshi with the help of Utagawa Toshinobu.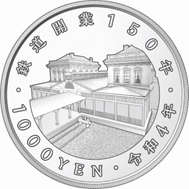 The design is based on the restored Old Shimbashi Station which retains the appearance of the station building at the time of the railway's opening.
Face value: 1,000 yen
Material: Silver
Quality: Pure silver
Weight: 31.1 g
Diameter: 40 mm
Colors: White, gray, black, sky blue, blue, red, ochre, and green
Other features: Helical ridges
Number of coins to be issued: 70,000
Sources: Japan Ministry of Finance and NUMISMAG.