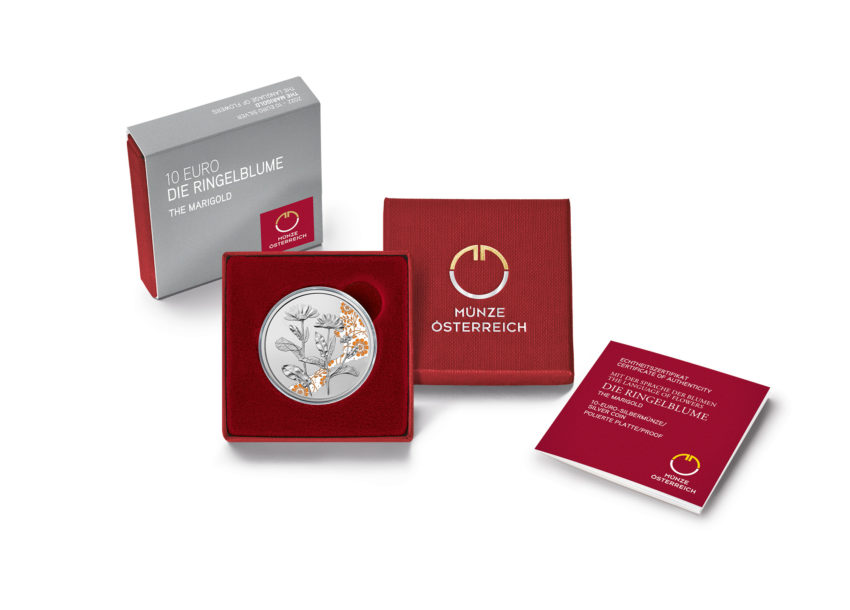 2022 MARIGOLD COIN from Austrian Mint
Marigolds come in a range of bright, sunny golden-yellows, reds and oranges, and these cheerful, exceptionally long-flowering and easy-to-grow plant have multiple culinary uses and health benefits. In the language of flowers, many of their meanings focus on positivity and patience.
As marigolds turn their heads to follow the trajectory of the sun from east to west, they suggest things are moving forward. Combined with their bright colours, this has led to meanings of joy, gratitude, warmth, affection, peace, protection, contentment and understanding. Their strong connection with the sun means that marigolds are also associated with heat, passion, sex and love.
With their golden hues and positive energy, marigolds are said to bring light into any situation and have the ability to illuminate and guide us when faced with challenges. It's little wonder that some people refer to the flower as 'the sunshine herb'.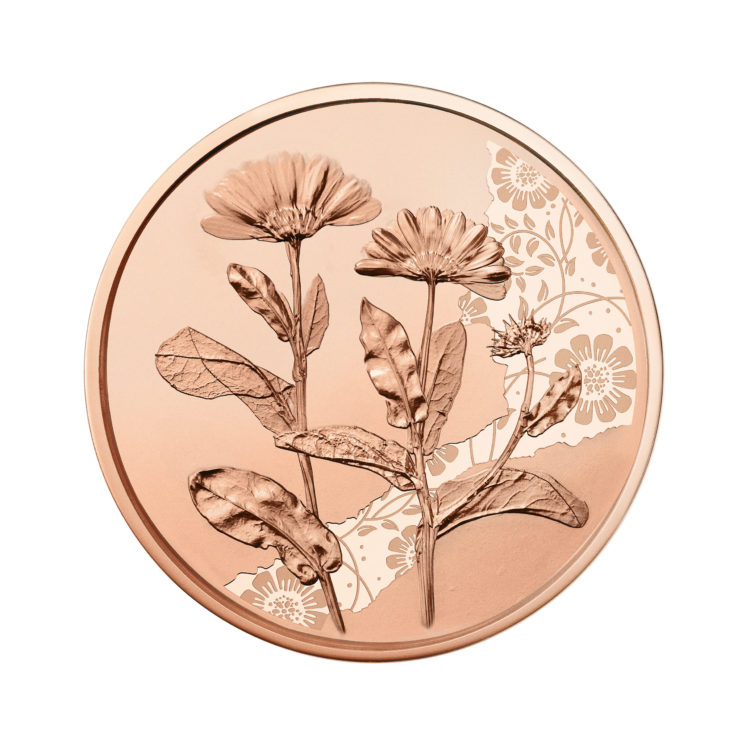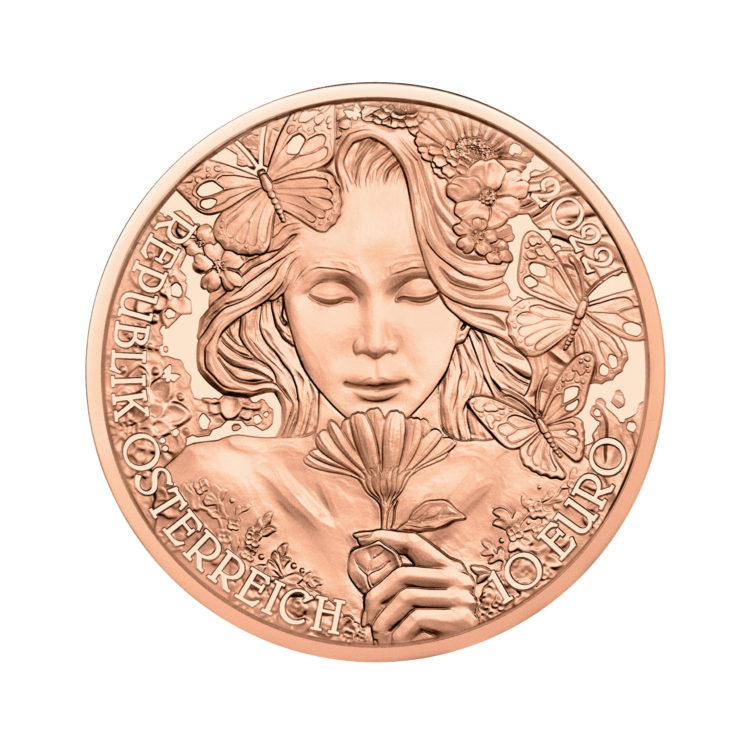 Copper version of 2022 Marigold coin
Symbolising positivity, the coin's obverse shows a young woman with her eyes closed and flowers in her hair enjoying the scent of a marigold. Next to an ornamental side image of a marigold, which is stylishly printed in colour, the reverse of the coin features a pair of marigolds, both of which are imprints of real flowers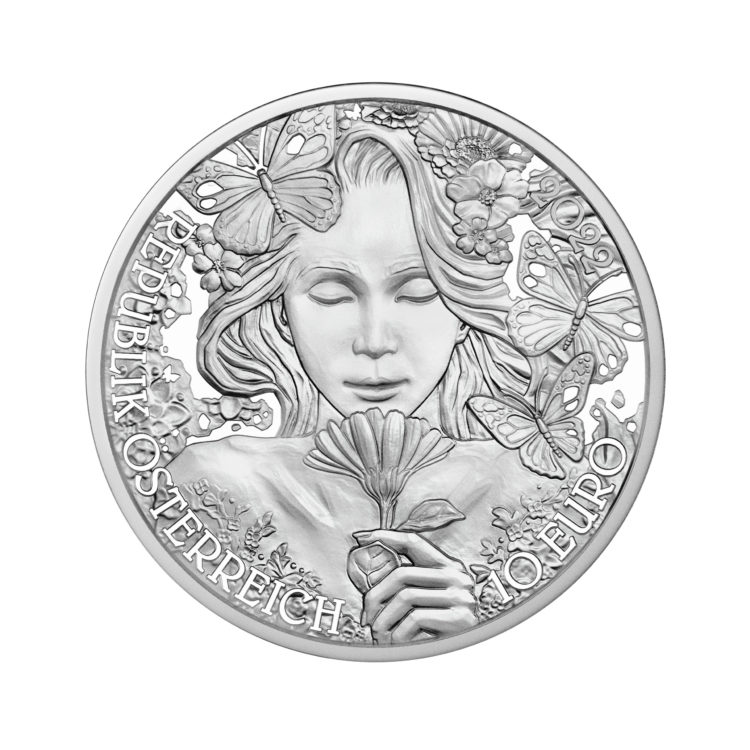 Silver proof version of 2022 Marigold coin
None of the principal flower images in the series is based on a drawing or illustration. The starting point of every coin design is a real flower grown in the garden, which is then pressed using a special technique that captures the flower in its natural state.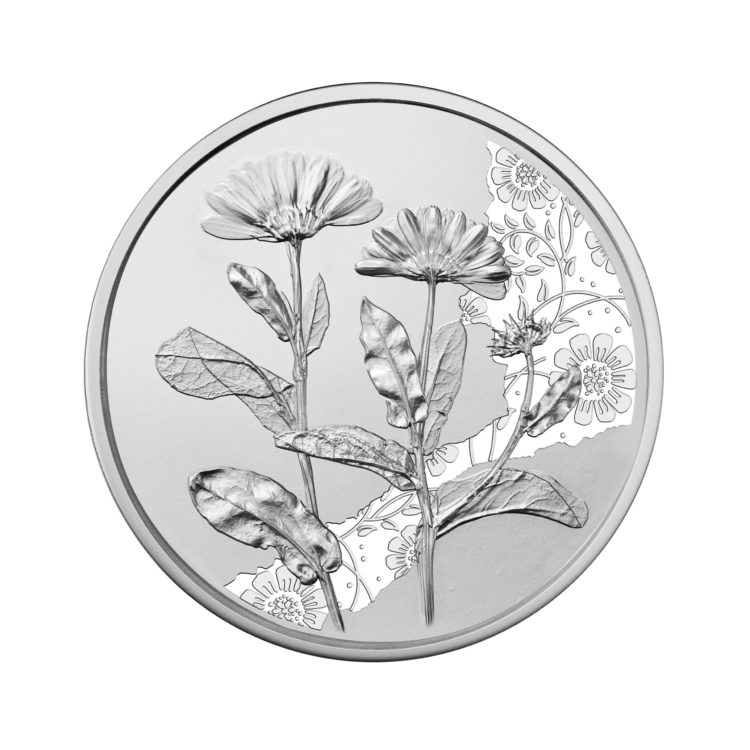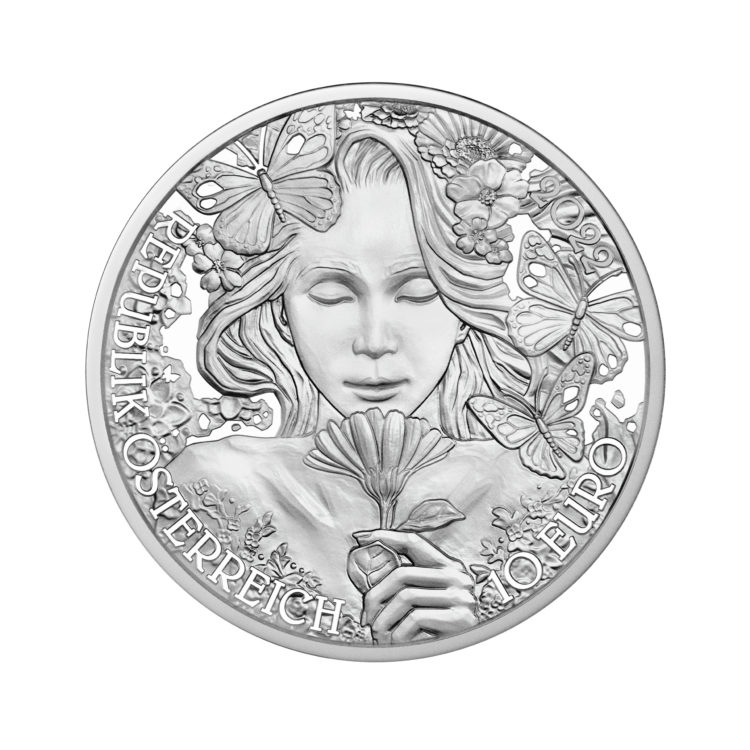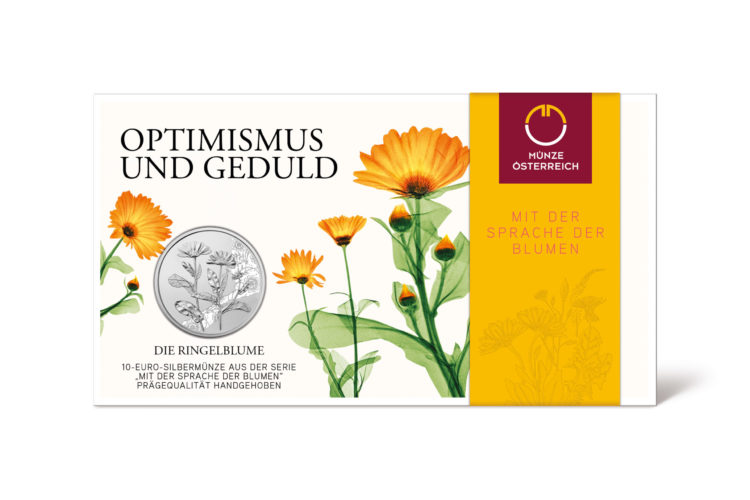 Silver UNC version of 2022 Marigold coin
Sources: Austrian Mint and NUMISMAG