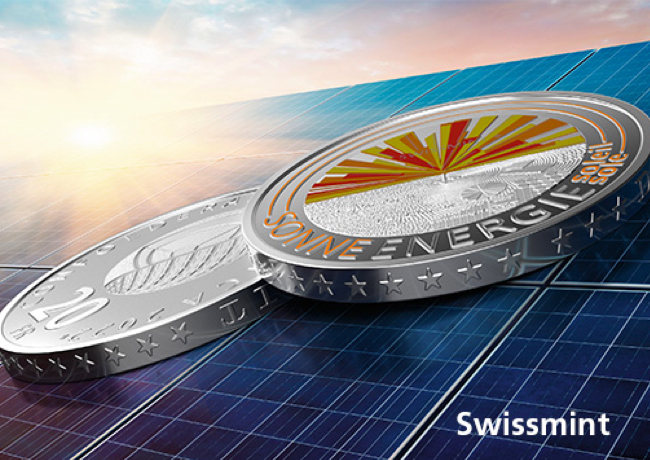 20 Swiss francs Solar Energy 2022 coin from SWISSMINT
With the 20 franc silver coin "Solar Energy", issued on 21 July 2022, Swissmint is continuing the series of three coins on future energy sources that began last year. As was already the case with the commemorative coin for hydropower, the fluorescent elements glow in the dark. By minting the "Energy for the Future" series, Swissmint wants to draw attention to climate change and renewable energies, topics that affect us all.
Hydropower, solar and wind power are the pillars of Switzerland's renewable energy strategy, although they are still only used in very small quantities. The use of renewable energies, which are by definition inexhaustible, will enable us to reduce our dependence on oil, gas and nuclear power and, in the long term, even to abandon the supply of fossil fuels. The 20 franc silver coin with coloured details and fluorescent elements, designed by Swissmint engravers Benjamin Löbbert (obverse) and Remo Mascherini (reverse), is only available in burnished flan quality.
Silver 20 swiss francs Solar Energy –  SwissMint 2022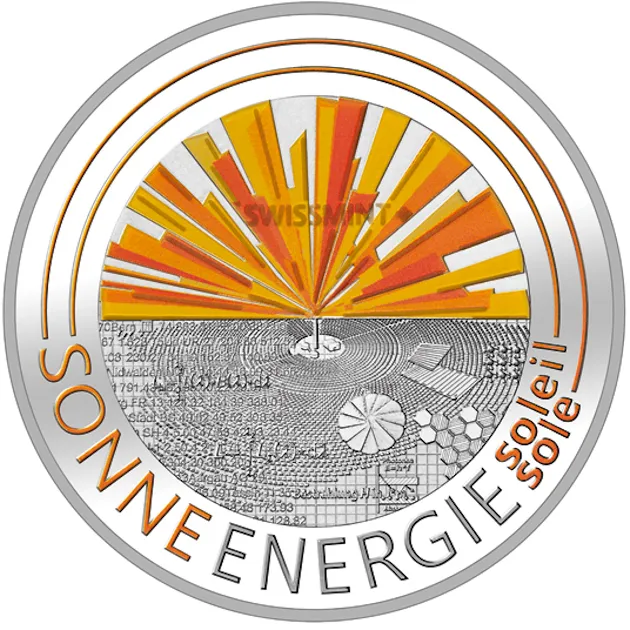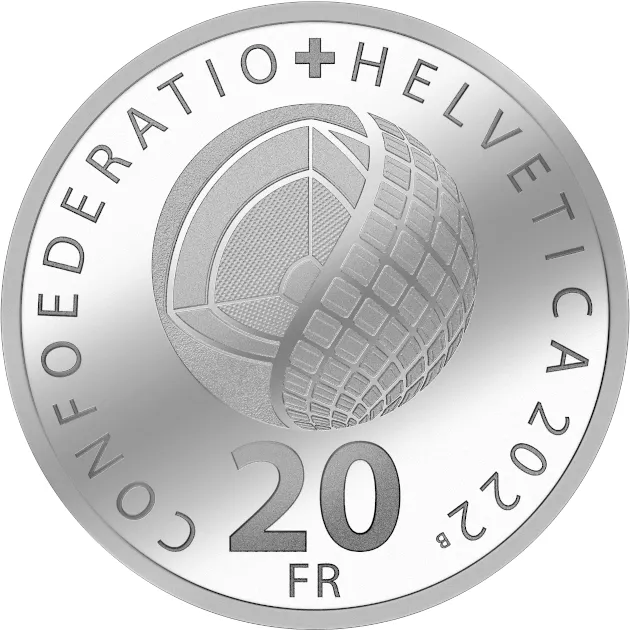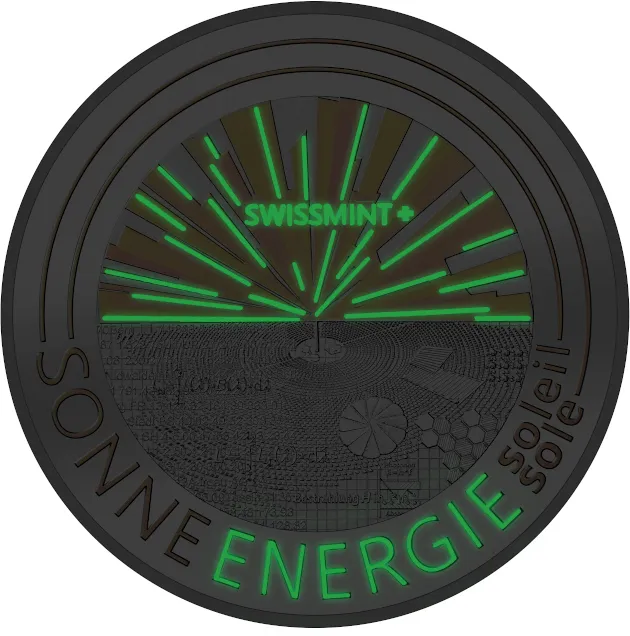 ---
Coin specifications
---
Face value: 20 Swiss francs
Material: Silver 835/1000
Weight: 20 g
Diameter: 33 mm
Mintage: : 10 000 coins
Design: Benjamin Löbbert and Remo Mascherini
Issue date:  July 21st 2022
Sources:  SwissMint – NUMISMAG©