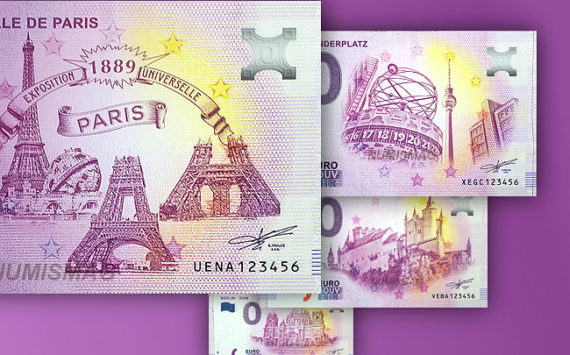 Zero euro banknotes in 2019 BERLIN World Money Fair
During the 2019 World Money Fair edition, NUMISMAG met the Euro Banknote Memory team, the creators of the zero euro souvenir banknote. They shared the fair booth with the banknote printer, OBERTHUR, who is the printing works  of the zero Euro banknotes. EBM (Euro Banknote Memory)  is continuing its strong international development, particularly in China and in many European countries. The year 2018 was marked by the very great success of the Karl MARX zero euro banknote. 250,000 Karl MARX banknotes have been sold, mainly in China. The number of licensees, i.e. Euro Banknote Memory representatives in charge of developing sales in each country, currently stands at twenty people.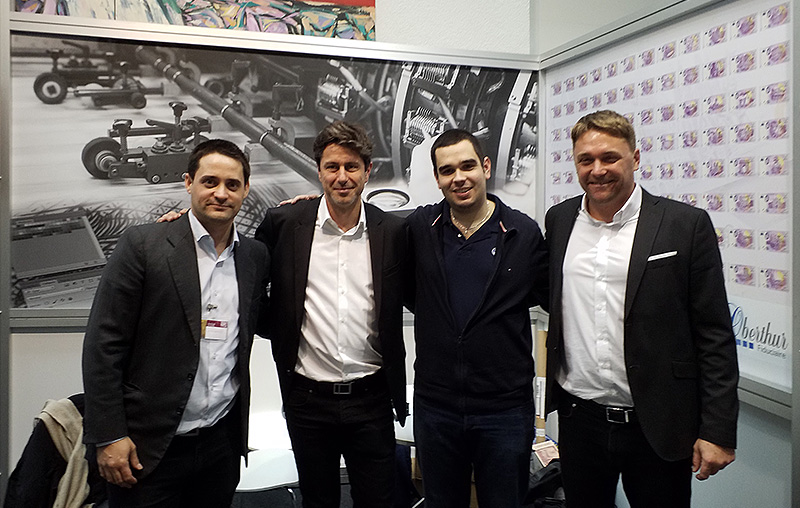 EBM team around the Zero euro banknotes creator, Richard FAILLE
The team presented us with a preview of the first zero euro 2019 new products. Four new banknotes have been announced, one banknote for Spain, two German banknotes and one French banknote. The  successfull first zero euro banknote for Turkey, ATATURK banknote,  must not be forgotten.
The first EBM new products with 2019 year mark
1889 PARIS World Fair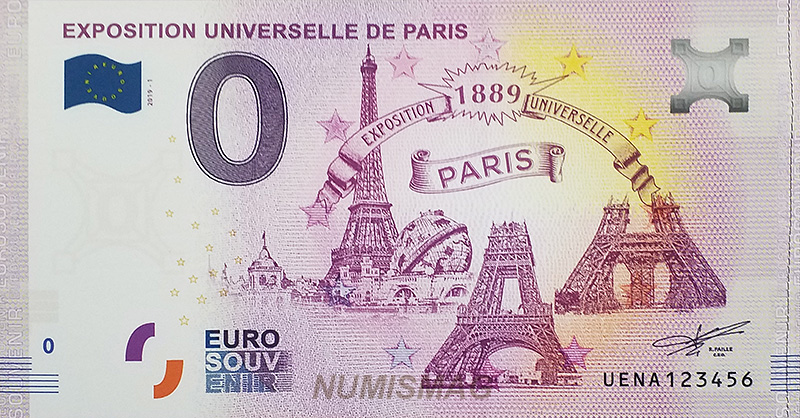 ALCAZAR de SOGOVIA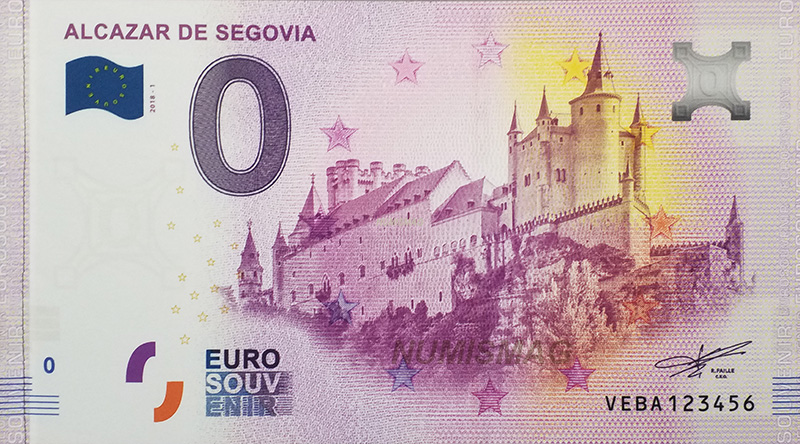 The Segovia Alcázar is a fortified castle, located at the hill top of the old town of Segovia in Spain. It is built on a rocky outcrop overlooking the confluence of the Eresma and Clamores rivers near the Guadarrama mountain range.
BERLIN Cathedral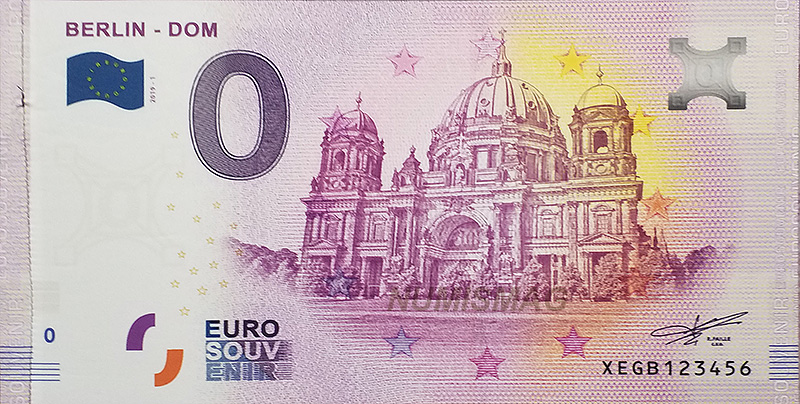 Berlin Cathedral is Berlin's main historic Protestant church located on Museum Island in Berlin-Mitte.
ALEXANDERPLATZ – BERLIN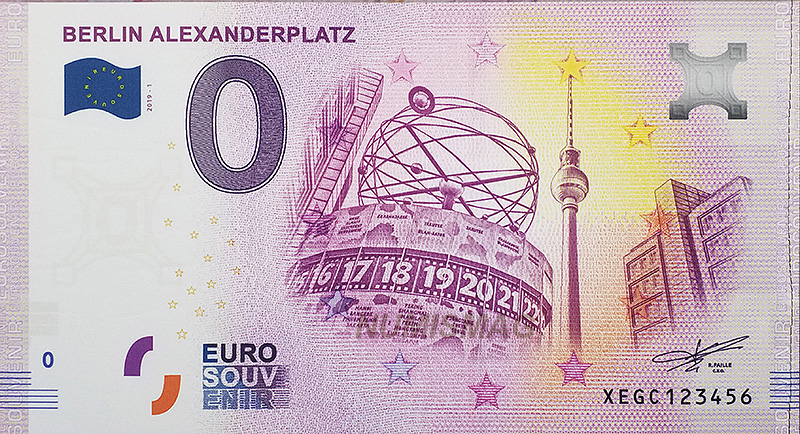 Alexanderplatz is a Berlin square located in the centre of the eastern part of the city. This square is one of Berlin's main centres of activity. It is visited daily by 300,000 people. It takes its name from the visit of the Russian Emperor Alexander I in Berlin, in 1805.
M. KEMAL – ATATURK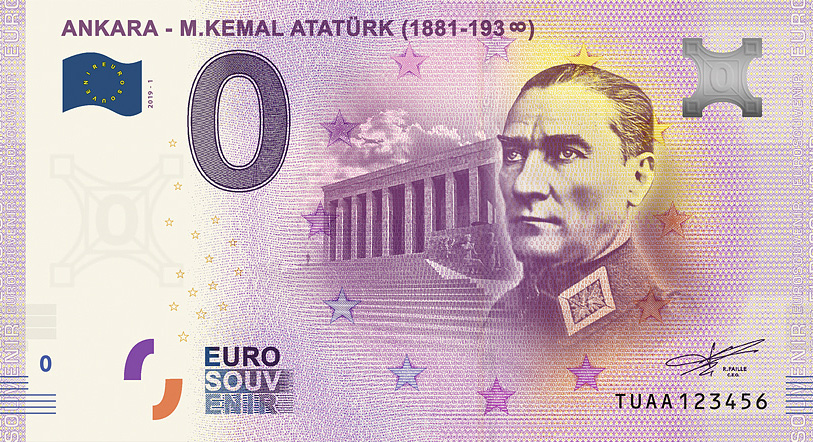 ATATURK ZERO euro Banknote – already sold out!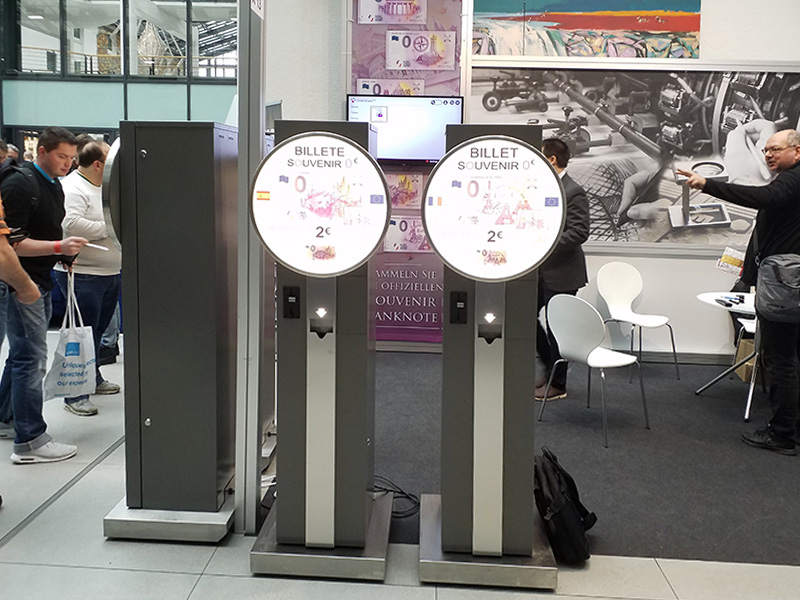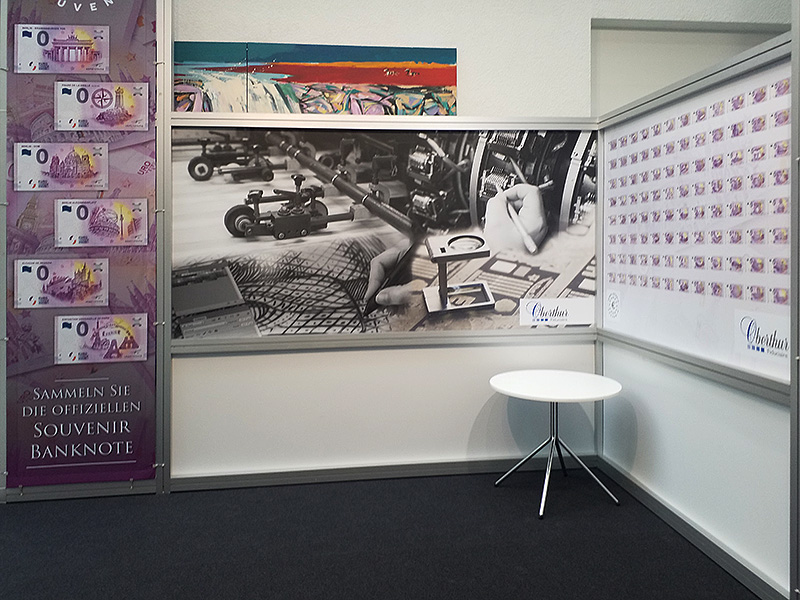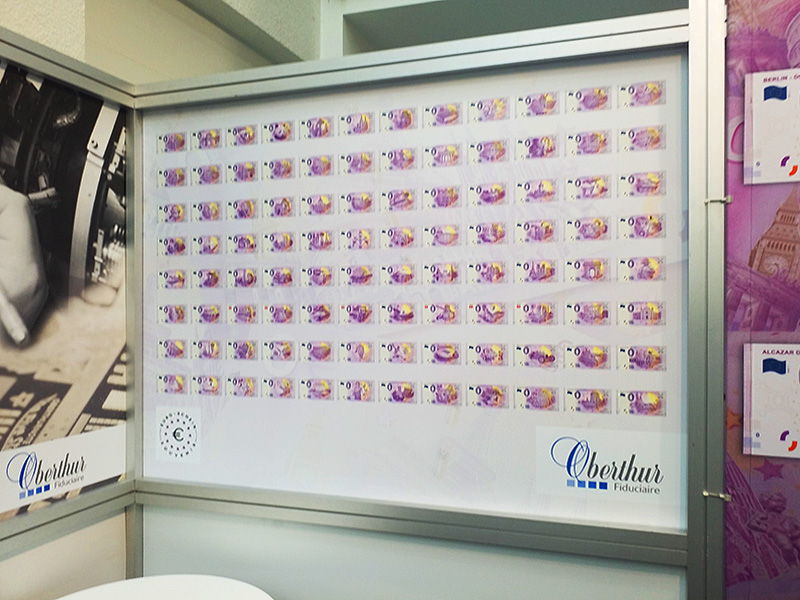 Photos du stand OBERTHUR/EBM à BERLIN
Sources : Euro Banknote Memory – OBERTHUR fiduciaire – NUMISMAG©