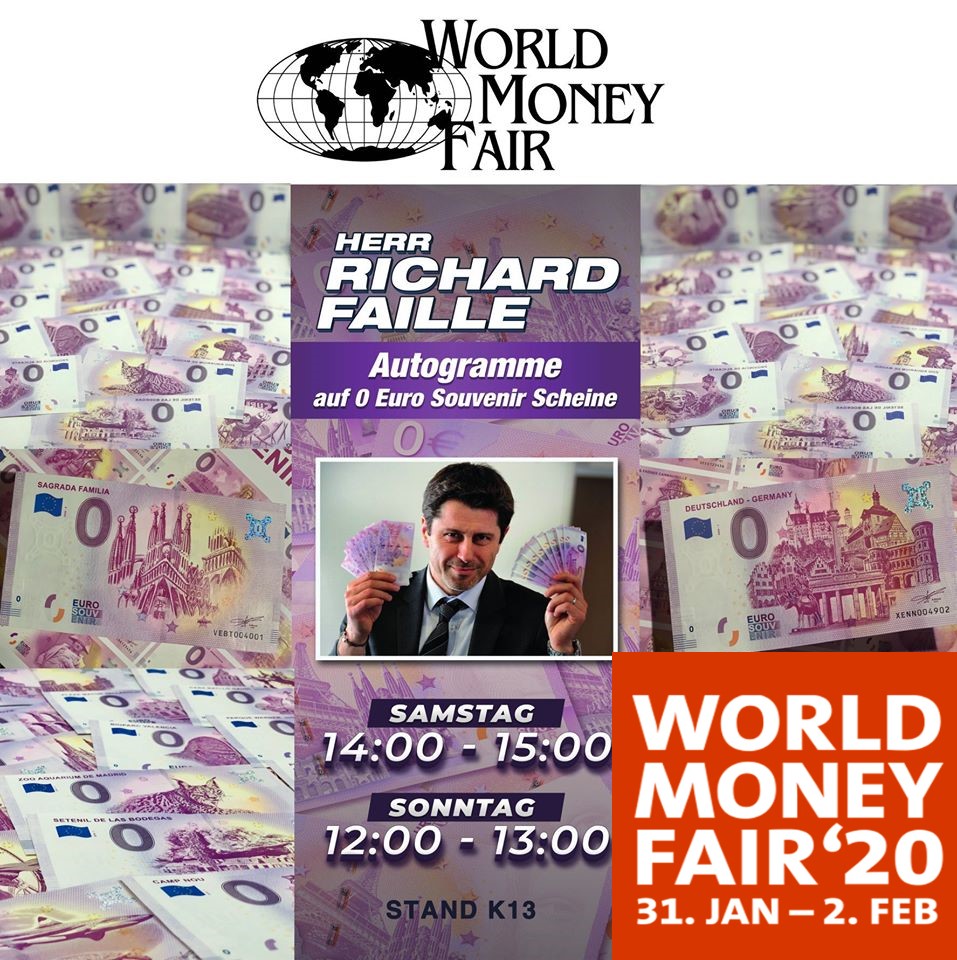 New generation of zero euro banknotes – 2020 Berlin World Money Fair
During the Berlin World Money Fair 2020, Richard FAILLE, the creator of the zero euro banknotes, presented the new obverse of the "new generation" zero euro banknotes, which have part of their design in intaglio. For our friends who are beginner collectors, we would like to point out that intaglio printing is a relief printing process which is a security feature that contribute to prevent counterfeiting of banknotes.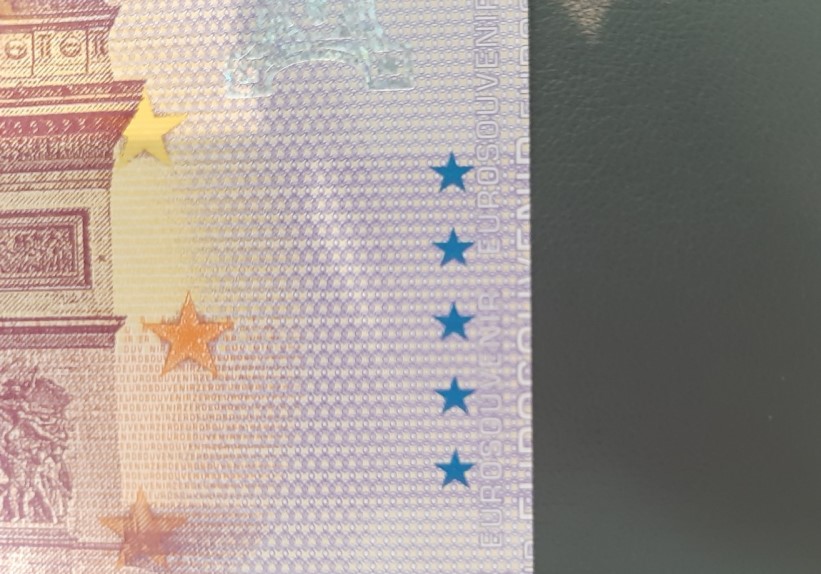 Detail of the intaglio blue stars on the 2020 zero euro banknote
The manufacturer of the zero euro banknotes, the French printer Oberthur Fiduciaire, therefore took advantage of the support provided by the zero-euro banknote to insert coloured intaglio stars. The zero-euro banknotes are a real test in real that enables the banknote printer to present new solutions to its regular cash customers, which are central banks, on a real print run.
Collecting zero euro banknotes for the technological innovations they incorporate may be a new theme within this collection.
The new generation of zero euro banknotes also breaks with the monochromy of the first generations.
In addition, the German retailer MDM created the event with its  zero euro banknotes shower. The principle was simple. A visitor of the fair would sit in the shower with his or her feet in the places indicated in the cubicle. The operator then turned on the blower and the visitor could then leave with all the zero euro notes he could grab without bending down in the booth…
An attraction that was a great success throughout the three days of the 2020 Berlin World Money Fair!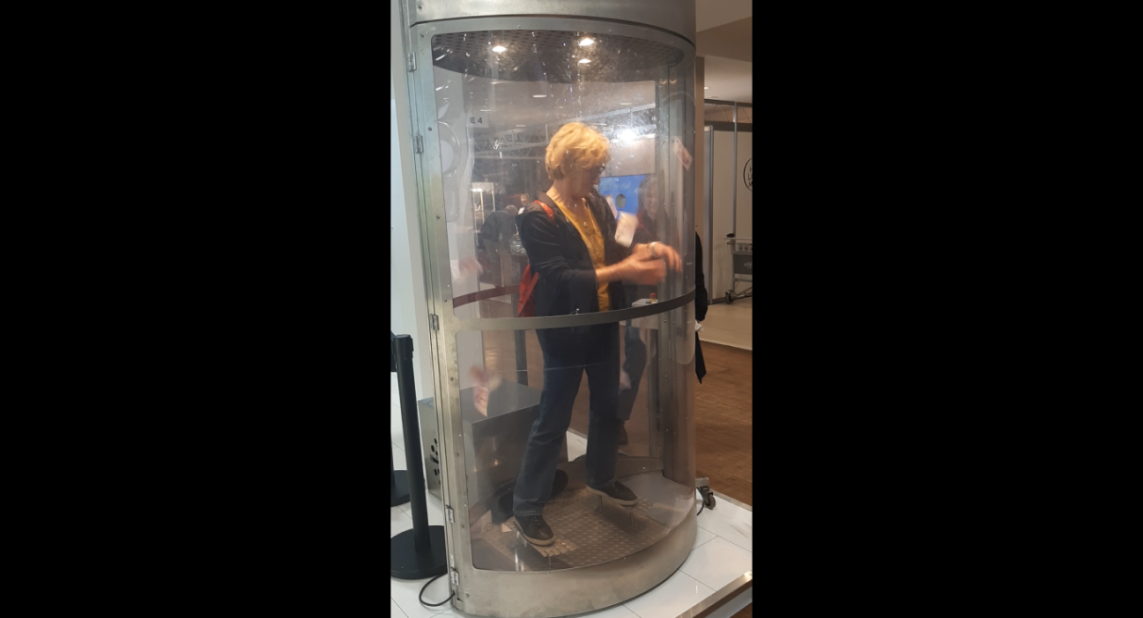 Sources: EBM corporation, MDM and NUMISMAG.