Royal Mint 2018 Rememberance Day commemorative coin
The Royal Mint issues a special Remembrance Day commemorative coin each year to remember those who have served at war. The 2018 Remembrance Day coin design features a poppy, a symbol which is synonymous with remembrance and the traditions that surround it.
This year's Remembrance Day coin has been designed by Royal Mint coin designer Laura Clancy, who's 'Falling Poppies' design graced the 2014 Remembrance Day coin. Laura's work also includes the Portrait of Britain series, celebrating the iconic landmarks and landscapes as well as a coin honouring 150 years of the Salvation Army.
Describing her inspiration, Laura said, "On a research trip to France and Belgium a guide took us around the museums, cemeteries, and memorials. It was such a privilege and source of inspiration. Poppies and Remembrance are synonymous, so I wanted the poppy to be the main feature of the coin. My previous designs have included a bigger one with a much larger inscription. For this I wanted to keep it simple."
The coin is available in Brilliant Uncirculated, Silver Proof and Silver Proof Piedfort finishes. A donation from each coin purchased will be made to Imperial War Museums, to support their valuable work.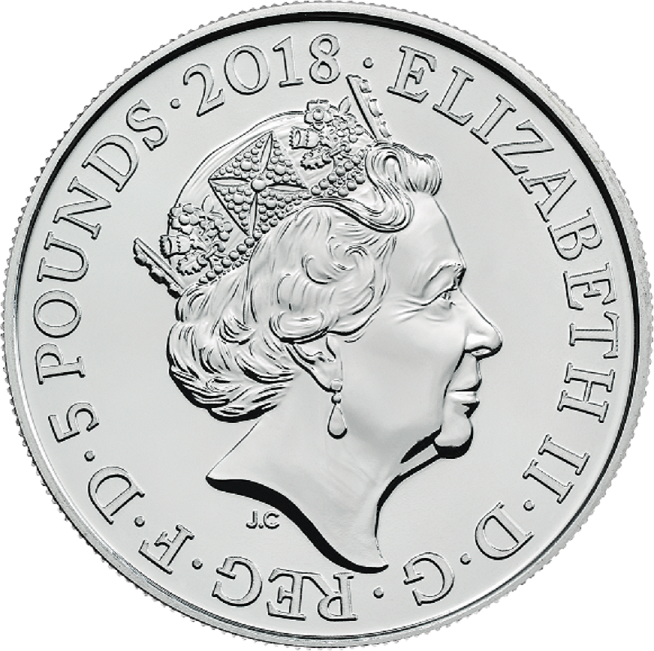 Coins specifications:
The Remembrance Day 2018 UK Commemorative (Brilliant Uncirculated and Proof) coins
The Remembrance Day 2018 UK £5 Brilliant Uncirculated Coin
The Remembrance Day 2018 UK £5 Silver Proof Coin
The Remembrance Day 2018 UK £5 Silver Proof Piedfort Coin
Denomination:
£5
Issuing Authority:
United Kingdom
Metal:
Cu/Ni
925 Ag Sterling Silver
925 Ag Sterling Silver
Weight:
28.28g
28.28g
56.56g
Diameter:
38.61mm
Obverse Designer:
Jody Clark
Reverse Designer:
Laura Clancy
Quality
BU
Proof
Proof
Edge Type:
Milled
Milled
Milled
Maximum Coin Mintage:
Unlimited
3,5
1,5
Sources: Royal Mint and NUMISMAG.