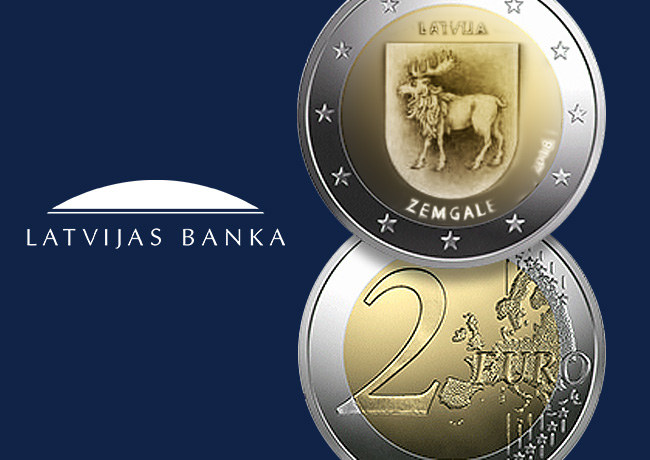 New 2018 latvian €2 commemorative coin dedicated to ZEMGALE region
The Central Bank of Latvia will issue in 2018 a new €2 commemorative coin dedicated to Zemgale Region.
The drawing represents the coat of arms of the Zemgale region. The name of the issuing country "LATVIJA" is indicated in the upper part of the coin and the inscription "ZEMGALE" appears in the lower part. The year of issuance, 2018, is engraved on the right of the coin.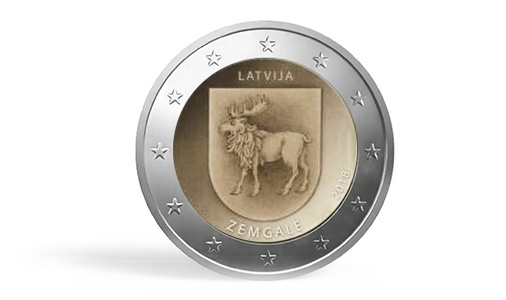 ---
Estimated issue volume: not disclosed.
Date of issue: Second half of 2018
---
OOO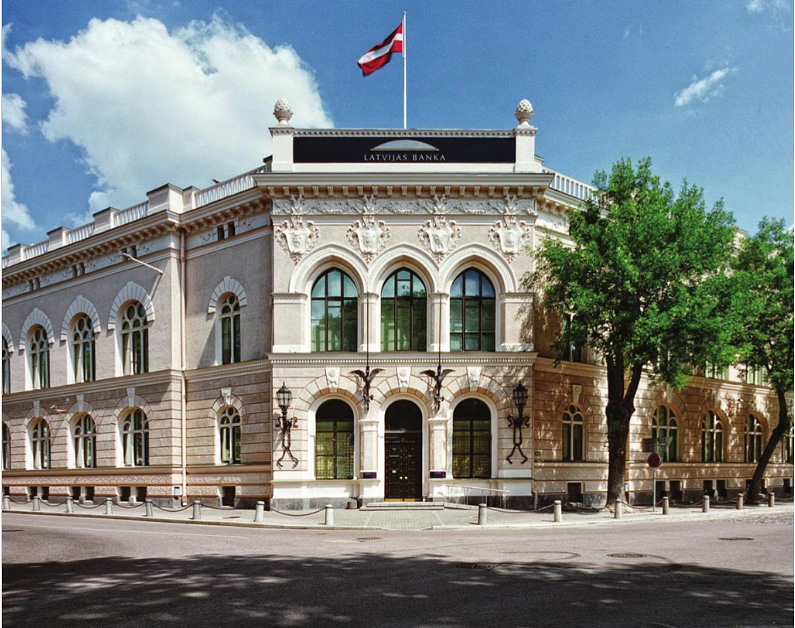 Sources: Latvian central Bank and NUMISMAG©.