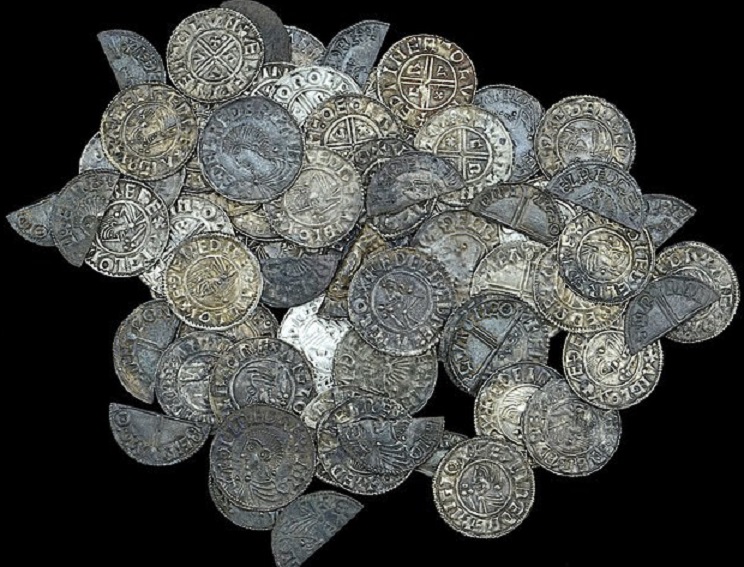 King Aethelred II period 's hoard that is worth up to 50 000 pounds!
Thirty years ago, a fortune-teller asked Don Crawley, a local builder, to pick three cards from a full deck of playing cards, Don picked out three cards and to the fortune-teller's amazement they were all nines. Since then Don has always had a special attachment to the number nine.
Don Crawley found a hoard of Anglo Saxon Silver pennies, in march 2017.
Don CRAWLEY, british detectorist
As Don explains: "It was my first visit to this farmers land in Suffolk. After walking up an incline in the field, my Deus detector gave off a strong signal and within a short space of time I had recovered 93 coins."
He continued: "The Finds Liaison Officer was called in and they investigated the site which turned out to be a long forgotten Saxon church. Excavating around they uncovered the remains of human bones and I found another 6 coins!"
The hoard was taken to the British Museum who examined the coins stating they were Silver pennies from the reign of Aethelred II who reigned in England from AD 978-1016.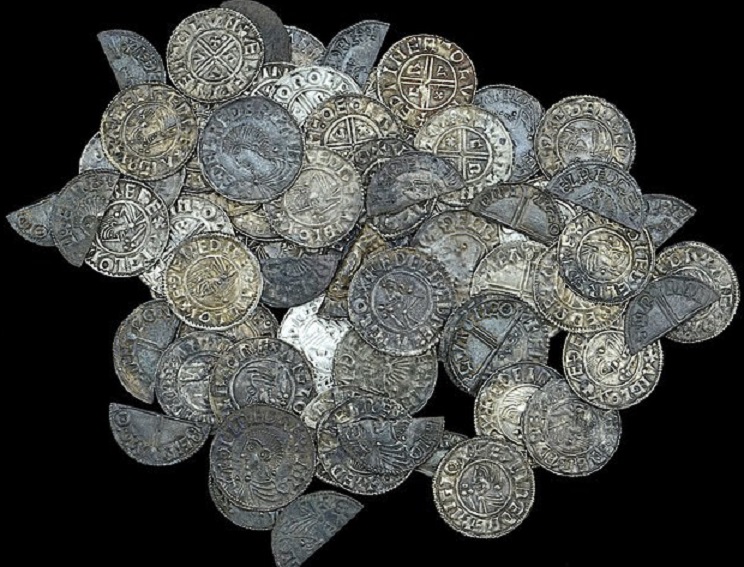 Aethelred is renowned in history as the Unrede or "unready" because of the weakness of his government. Viking raids of increasing magnitude forced the King to pay tribute as Danegeld to try to stop them attacking, but to no avail.
The hoard remained at the British Museum until they were disclaimed in August of this year.
Don then approached Dix Noonan Webb, the international coins, medals, banknotes and jewellery specialists, to offer the 99 coins, 81 pennies and 18 cut halfpennies for sale an auction of Coins, Tokens and Historical Medals.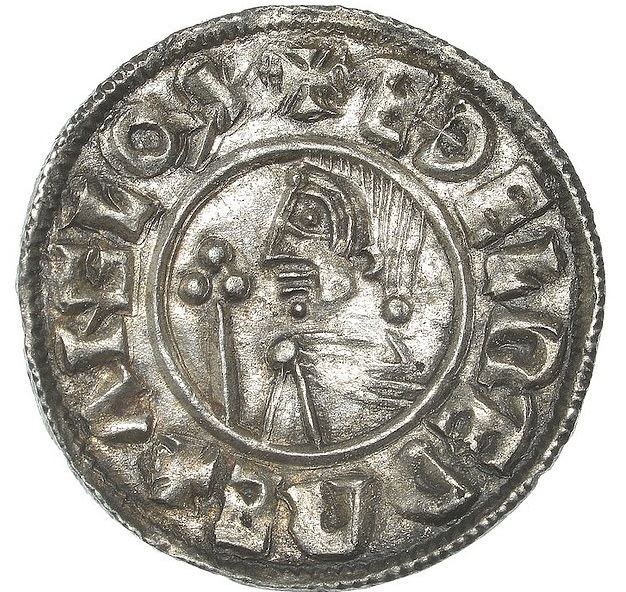 The auction will take place at in central Mayfair – 16 Bolton St, London, W1J 8BQ on Wednesday, 4 and Thursday 5, December 2019.
The provisional estimate for the hoard is £30,000-£50,000.
DNW have now had the coins cleaned which are of two different issues, the CRUX type and the Long Cross type which means the coins were buried between AD 997-1003.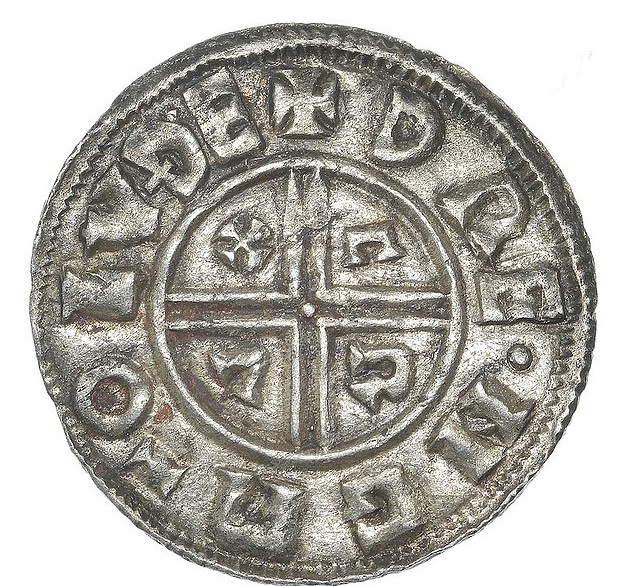 The CRUX type coin
It is therefore possible this hoard could have been buried in AD 999 as penitence when the new millennium raised fears of a judgement day.
Two of the pennies have also been carefully folded in half which is regarded as a vow to a saint.
As DNW's Antiquities specialist, Nigel Mills, explains: "We are extremely pleased to be offering this hoard, which included two rare mints – Melton Mowbray and a new previously unrecorded mint. The coin reads "Dreng mo Lude" which translates as Dreng moneyer in Louth, which is in Lincolnshire."
He continues: "At this time over 86 mints were operating around the country with up to 100 different moneyers at the larger mints like London."
The hoard in its entirety will be on display at Coinex, the International Coin Fair held at the Biltmore Hotel in Grosvenor Square, Mayfair, London, open to the public on Friday, 27 and Saturday, 28 September, 2019.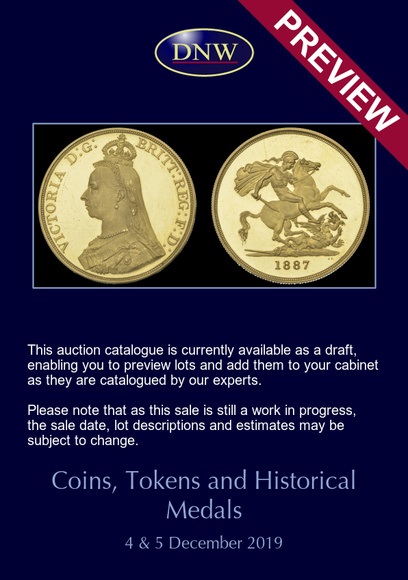 Sources: DNW Auction (photos and text)  and NUMISMAG.