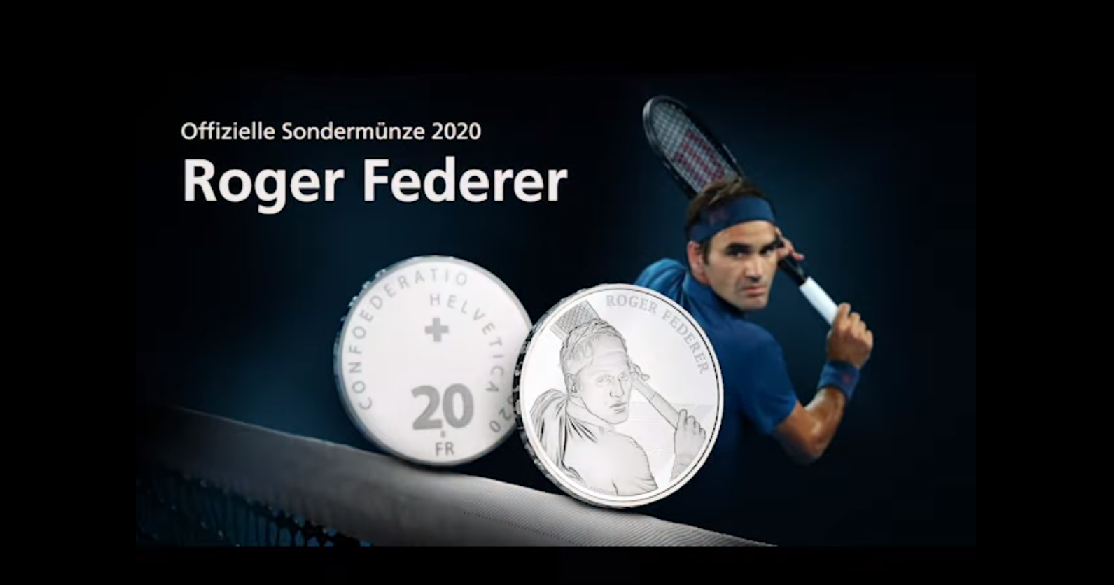 Game, set and match for the Swissmint with 2020 FEDERER's coin!
Swissmint announced the issue of a Roger Federer commemorative coin on 2 December 2019 and started the pre-sale.  See initial article in NUMISMAG here>
Since 5 December 2019, the pre-sale quantity of 33,000 pieces of the Roger Federer silver coin is sold out.The interest in the coin is very high worldwide. The Swissmint online shop has been visited by 12.9 million people since the beginning of the week. Due to this great demand, the web shop was at times heavily overloaded.
On the day of issue, 23 January 2020, a remaining quantity of 22,000 pieces and coins of higher quality ("proof" and "folder") will be sold.
A further 40,000 Roger Federer silver coins will be issued in May 2020.
SWISSMINT made the following statement concerning collector's orders of the coin:
–   orders by email and telephone are not possible,
–   your order has been registered if you received a confirmation email containing an order number,
–   multiple orders are binding purchases
–   customers who have concluded a subscription before 3 December 2019 will be treated as usual
Swissmint is overwhelmed by the demand for the coin and client's interest concerning this coinage.
Sources: SWISSMINT et NUMISMAG.