The Arambourgiania philadelphiae flies away in 2020
The Arambourgiania philadelphiae belongs to the family of pterosaurs, the first vertebrates that adapted to life in the air. Pterosaurs were not real dinosaurs, but like them, they were descendants of the first archosaurs.
The first of them appeared in the Late Triassic, about 228 million years ago. Their last representatives lived 66 million years ago on the border between the Cretaceous and Tertiary. Pterosaurs were already excellent flyers 60 million years before the birds and spread throughout the world.
---
Coin specifications
---
The Obverse of the coin shows, in the form of a silhouette, all the dinosaurs that appear in the series of 12 "Super Saurier" coins. Stylized herbs and air bubbles are placed between the animals.
Au revers, un Arambourgiania imprimé et coloré s'élevé dans les airs. En arrière-plan, une autre Arambourgiania dans un paysage primitif.
On the reverse, a colourful, printed Arambourgiania rises into the air. In the background, another Arambourgiania in a primitive landscape.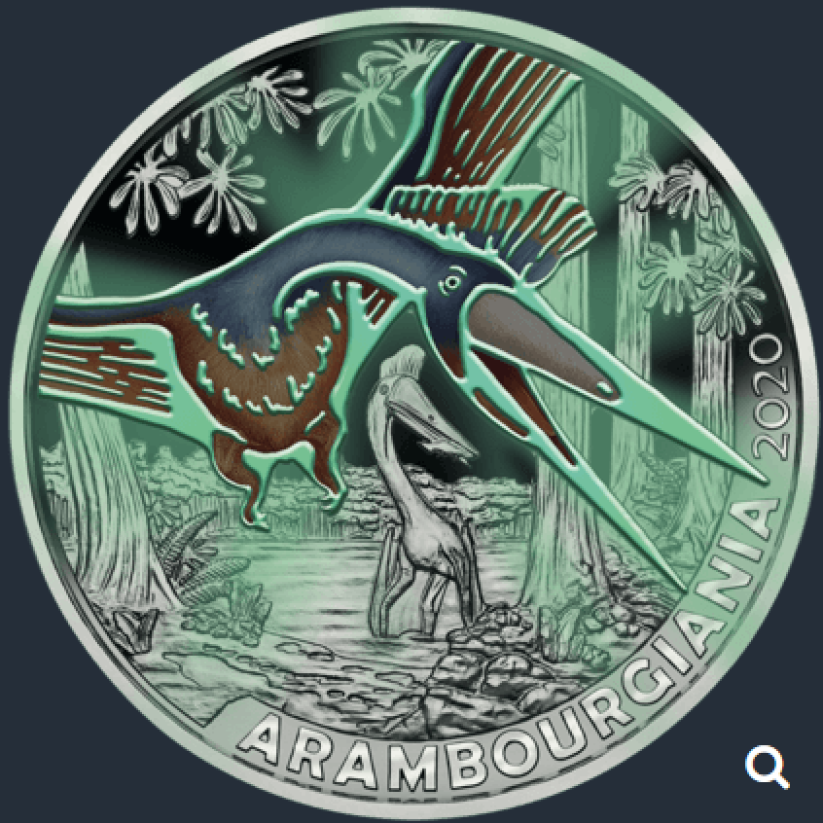 The coin is partially phosphorescent
Date of issue: June 10th 2020
Series: Super Saurier
Face value: €3
Metal: Copper and nickel
Engravers: Mag. Helmut Andexlinger, Kathrin Kuntner
Diameter: 34mm
Weight: 16g
UNC mintage: 65,000 coins
NB: Coin is announced sold out at the austrian mint e-shop since 12/06/2020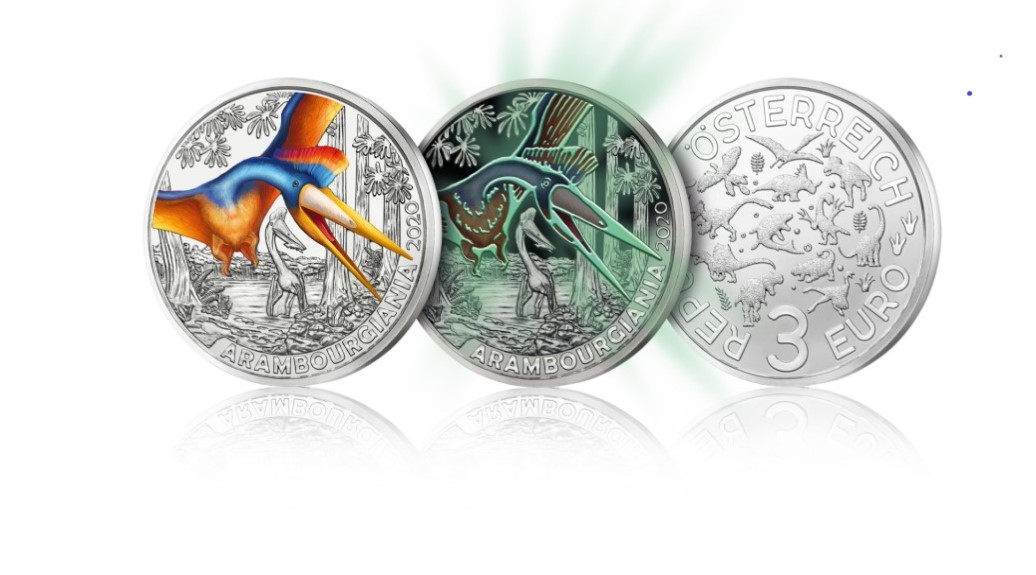 Sources: Austrian Mint et NUMISMAG.