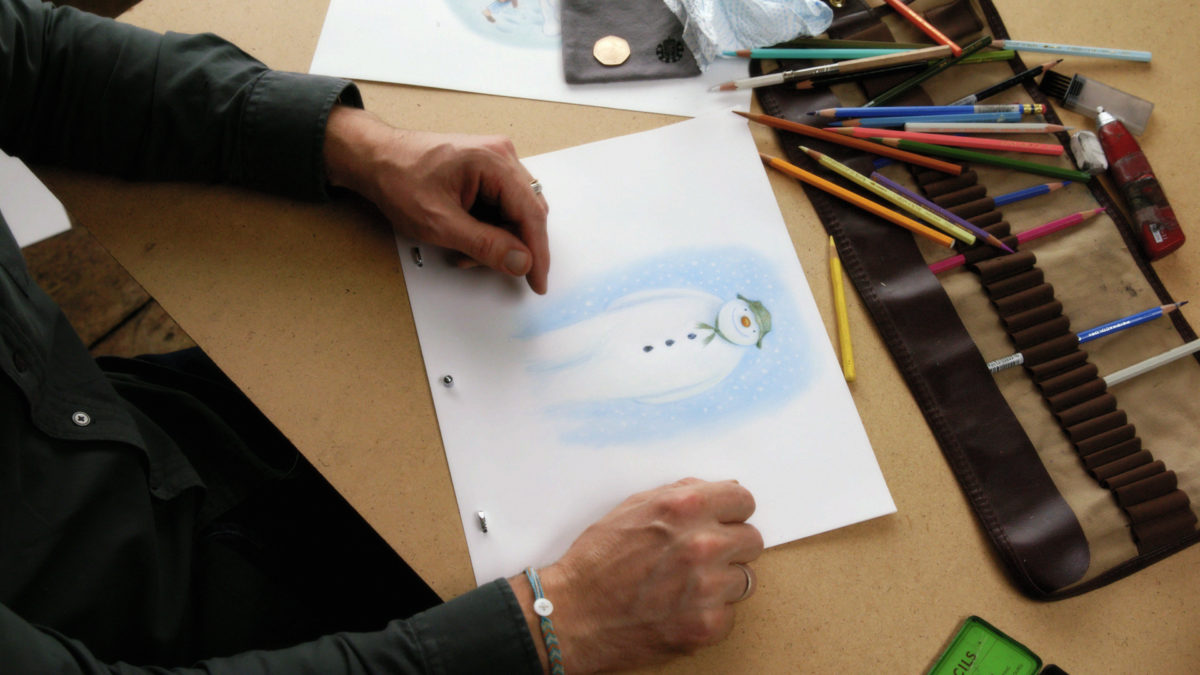 2020 snowman coin from Royal Mint
The Royal Mint, in collaboration with Snowman Enterprises Ltd, unveiled a new 50 pence coin this week, featuring one of Britain's most iconic festive characters, the Snowman.
The design of the coin shows the snowman and James hugging each other and reflects the way this timeless tale brings people together at Christmas.
Robin Shaw, designer of The Snowman 2020 coin, and award-winning animator and illustrator, said "I am delighted to have worked with the Mint once again to bring the fifty pence Snowman to life. In a year when many of us have been separated".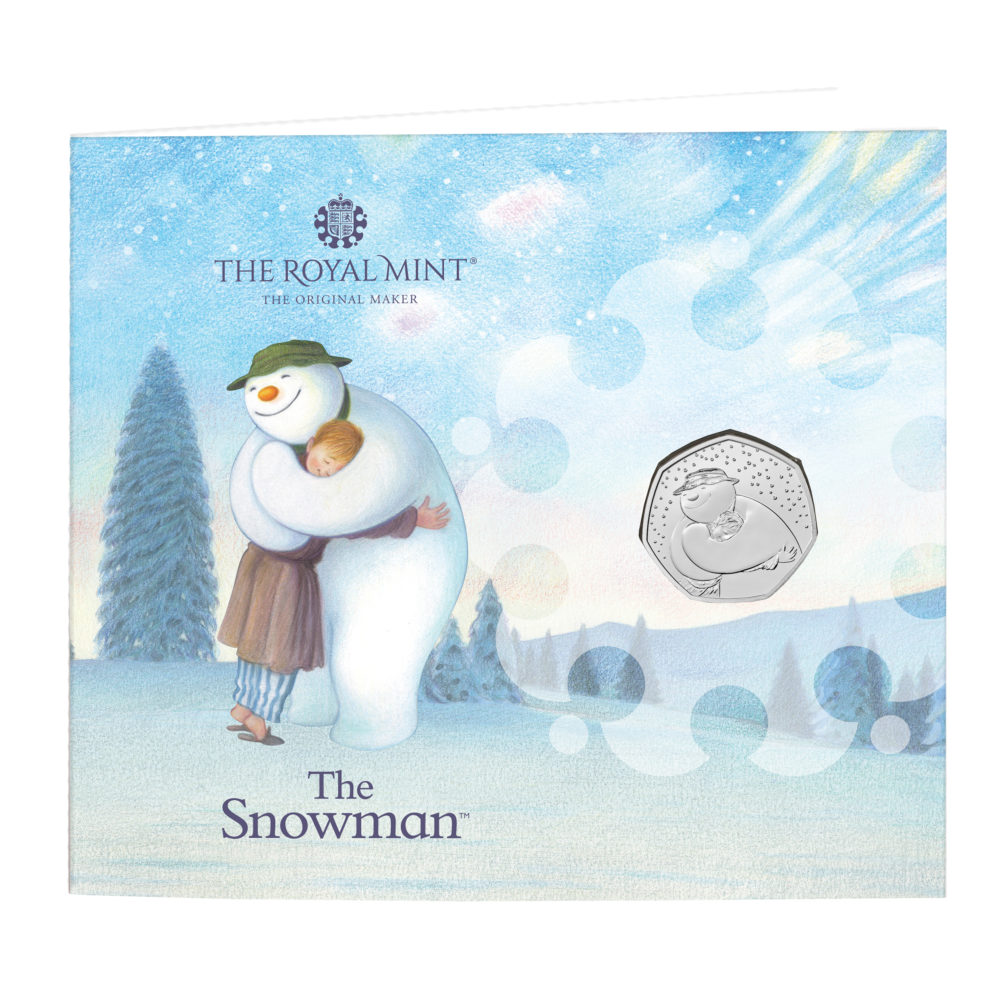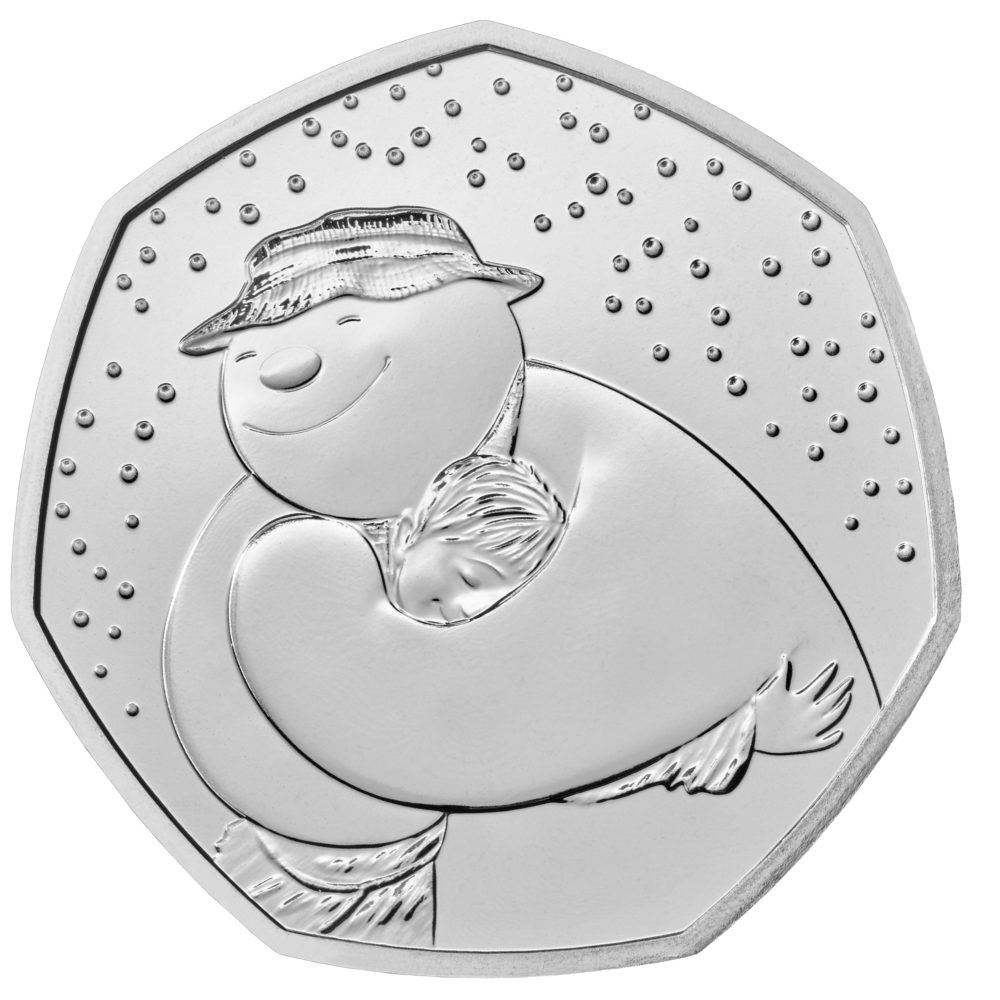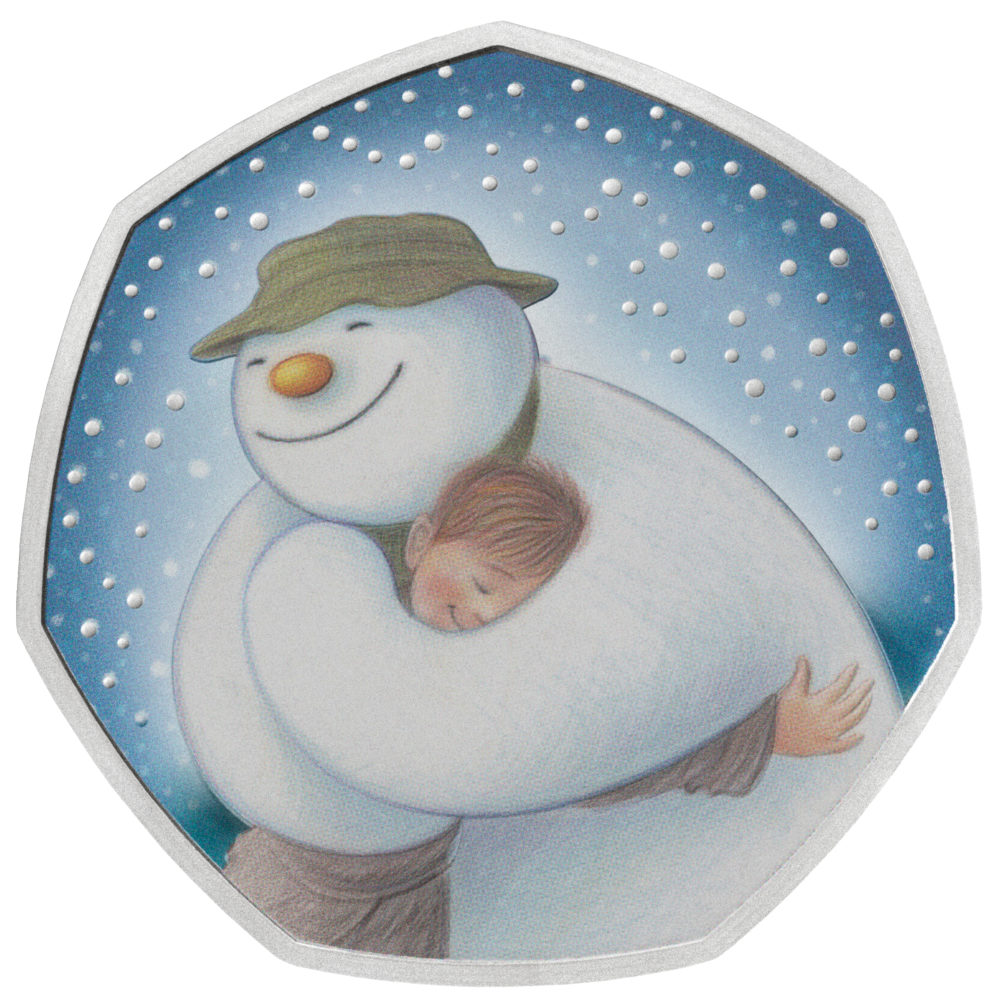 Robin Shaw also said "The Snowman reminds us of the importance of a hug and the love we have for each other. In creating the design for 2020, I wanted to capture this unique bond between The Snowman and James in recognition of the timeless Raymond Briggs story that unites us every Christmas.
I can't wait to see all the fantastic designs created by our special Snowman sketch. As a child, I was inspired by Raymond Briggs' 1978 book and 1982 television adaptation."
Robin Shaw, coin designer 
First published in 1978 and adapted for television in 1982, Raymond Briggs' touching story of childhood innocence continues to delight young and old alike. Watching the Snowman as a family has become a popular Christmas tradition.
This is the third Snowman commemorative coin issued by the Mint in collaboration with Snowman Enterprises and under official license from Penguin Ventures (part of Penguin Random House UK), the previous coins having been issued in 2018 and 2019.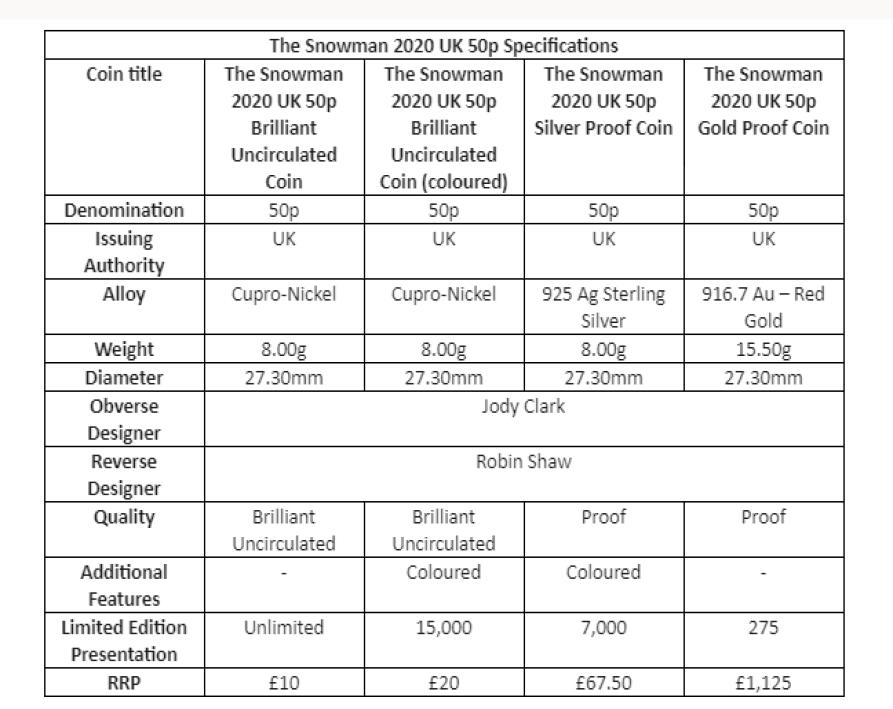 Sources: Royal Mint and NUMISMAG.