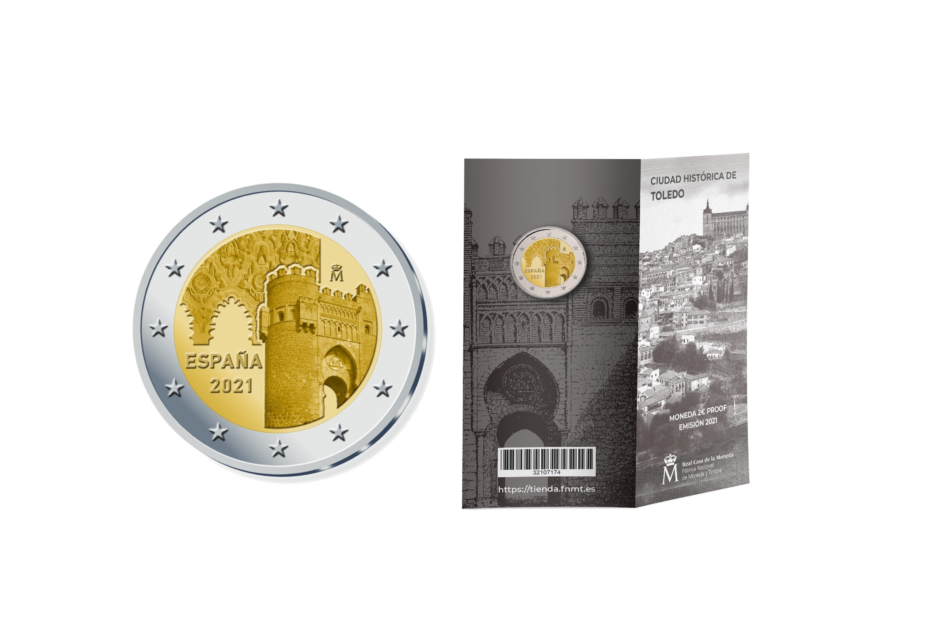 2021 €2 spanish proof Commemorative Coin is unveiled by FNMT
In 2010 the Real Casa de la Moneda started a series of 2 Euro commemorative coins dedicated to the Spanish sites in the UNESCO's World Heritage List.
The 2021 issue is dedicated to the Old Town of Toledo.
In 555 Toledo became the capital of the Visigothic kingdom. It is known as "the imperial city" for having been the capital city of the Holy Roman Empire of Charles V and also as "the city of the three cultures", for having been populated for centuries by Christians, Jews and Muslims who, living together in harmony, left their own traditions and culture heritage for ever in the city.
In 1986 its old town was included in the UNESCO World Heritage List
This coin is showed in a special blister pack that is limited to 5 000 coins.
Sources: FNMT (spanish mint) and NUMISMAG.