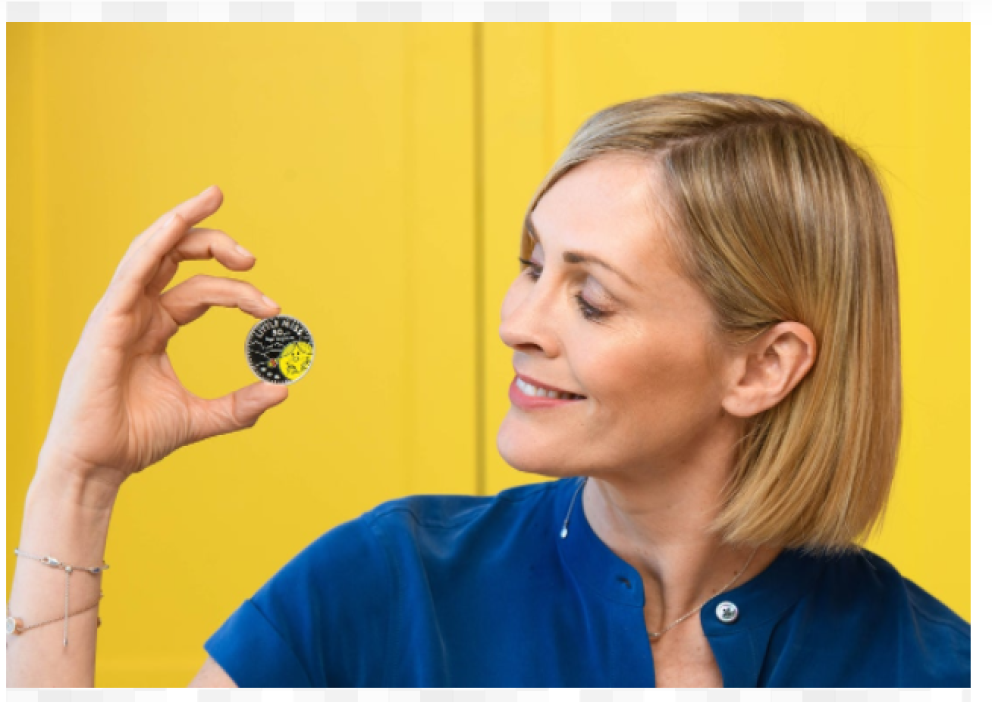 2021 5 pounds Little Miss SUNSHINE
To celebrate the launch of the final design in the Mr. Men Little Miss commemorative coin collection, The Royal Mint and avid coin collector, Jenni Falconer, have joined forces to unveil the vibrant 'Little Miss Sunshine' on a £5 coin.
As part of the activity, Jenni also revealed that the Little Miss Sunshine book, first introduced in 1981, is a firm favourite in the Falconer household.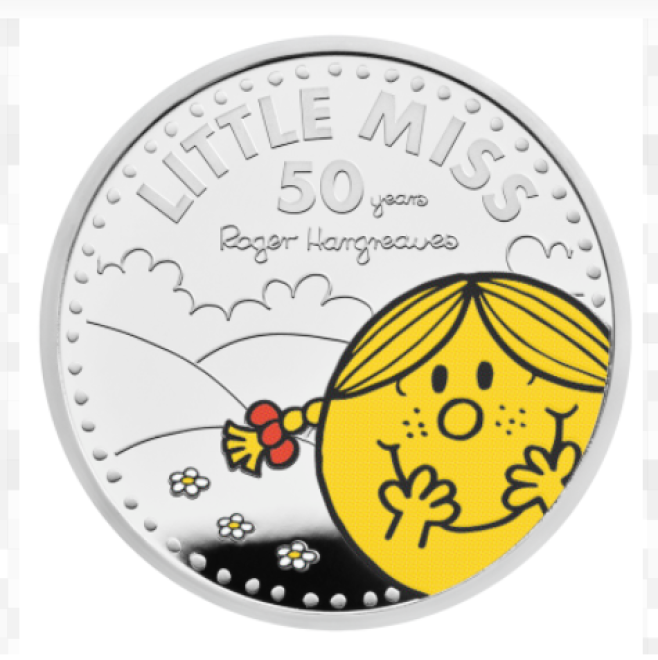 Now entering its fifth decade, the Mr. Men Little Miss collection is still as popular as it was when it first began in 1971. Left in the capable hands of Adam Hargreaves, son of creator Roger Hargreaves and designer of the Mr. Men Little Miss coin collection at The Royal Mint, the brands legacy continues to captivate a new generation of fans with each passing era. The longevity of the book series makes these quirky little characters just as familiar to adults.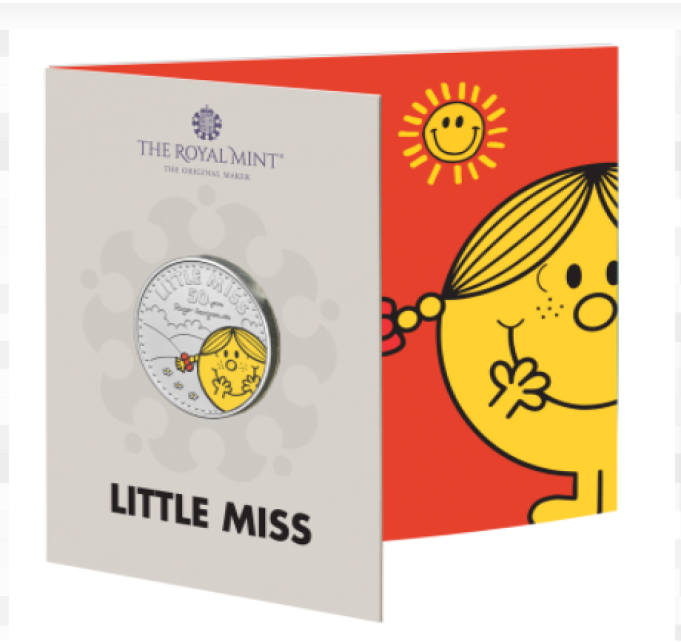 The third coin in the series featuring Little Miss Sunshine is available exclusively via The Royal Mint.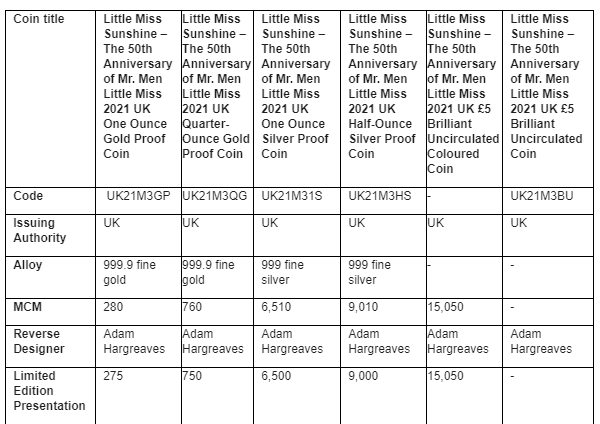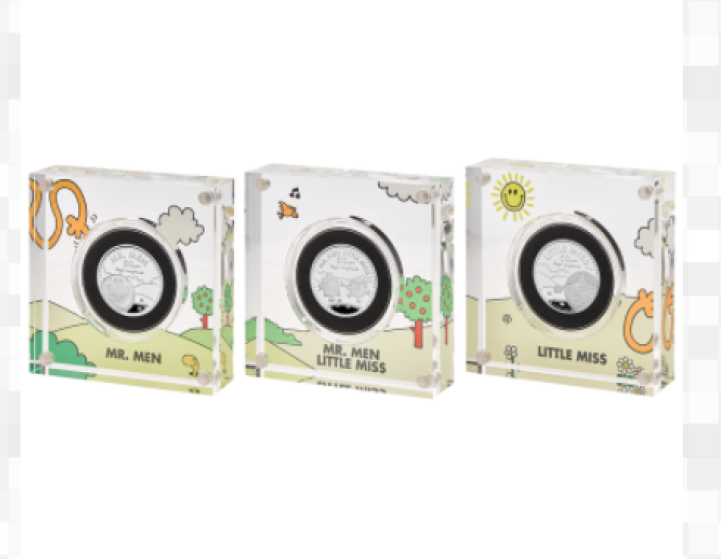 Sources: Royal Mint and NUMISMAG.