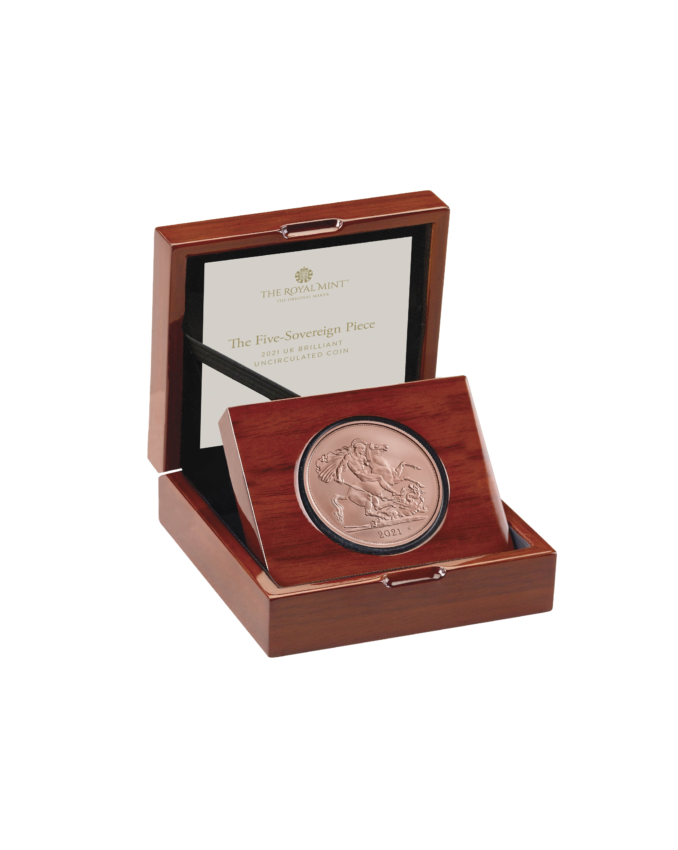 The 2021 very valuable Five-Sovereign coin from Royal Mint
The Royal Mint has launched the Five-Sovereign Piece as the final coin in its popular 2021 Sovereign Collection marking and celebrating Her Majesty the Queen's 95th Birthday.
Reborn in 1817, the consistent use of Pistrucci's design has made The Sovereign accepted and trusted worldwide. Whilst also being an instantly recognisable coin, it has come to be a favourite amongst coin collectors across the globe.
The largest and rarest of the coins in the 2021 Sovereign Collection, the Five-Sovereign Piece allows collectors to admire the stunning detail of Benedetto Pistrucci's acclaimed St George and the dragon design.
The design has been digitally remastered from the original Pistrucci tooling, to ensure an accurate interpretation of his 200-year-old St George and the dragon design.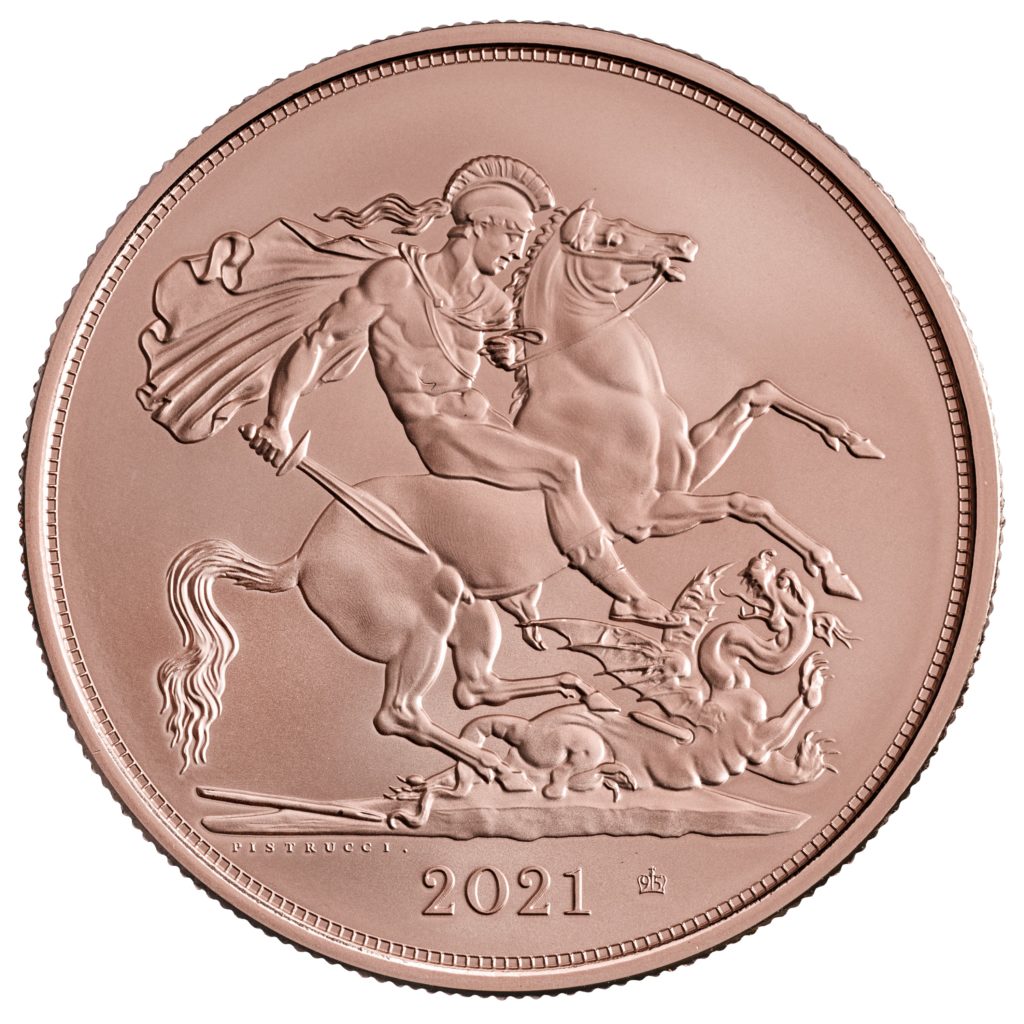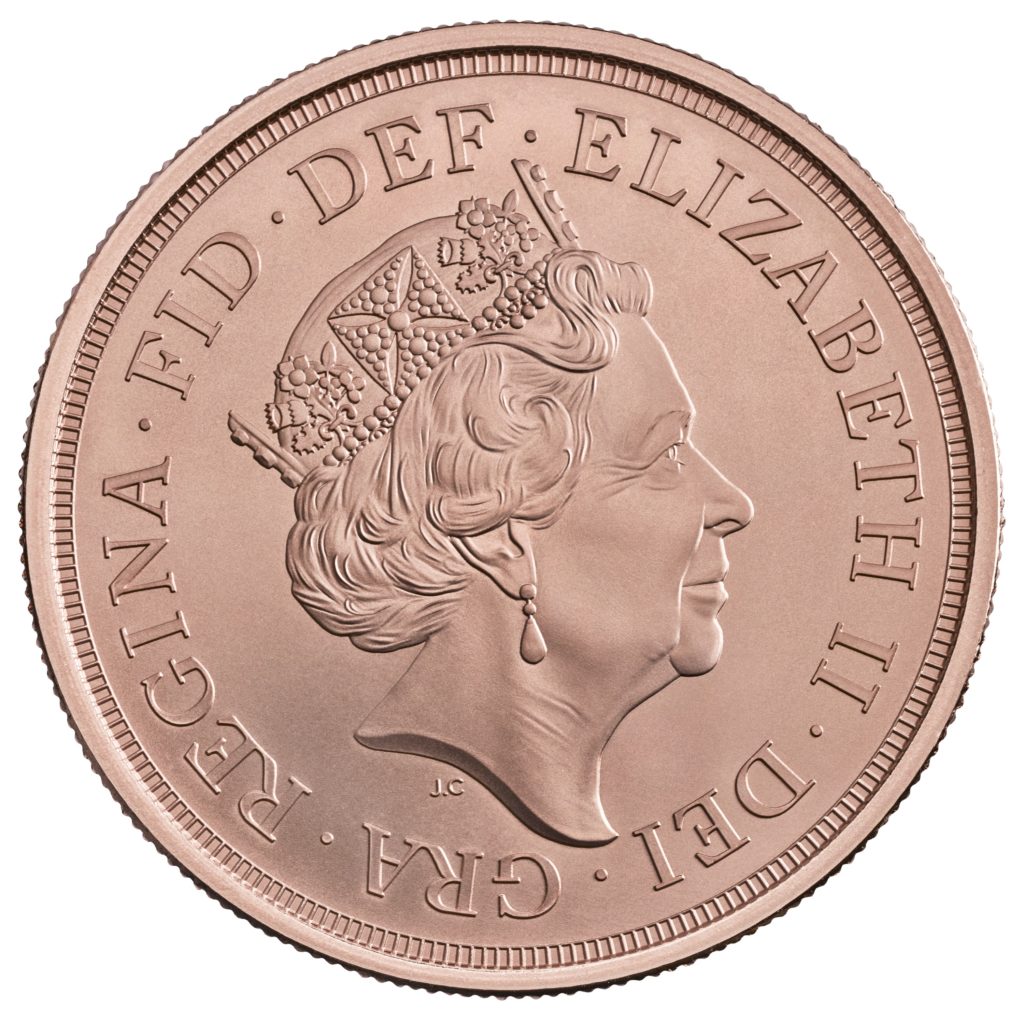 This particular coin also contains five times the weight of gold as the standard Sovereign and will this year feature a special element in celebration of Her Majesty The Queen's 95th birthday – a unique privy mark – a Royal Crown with 95 entwined.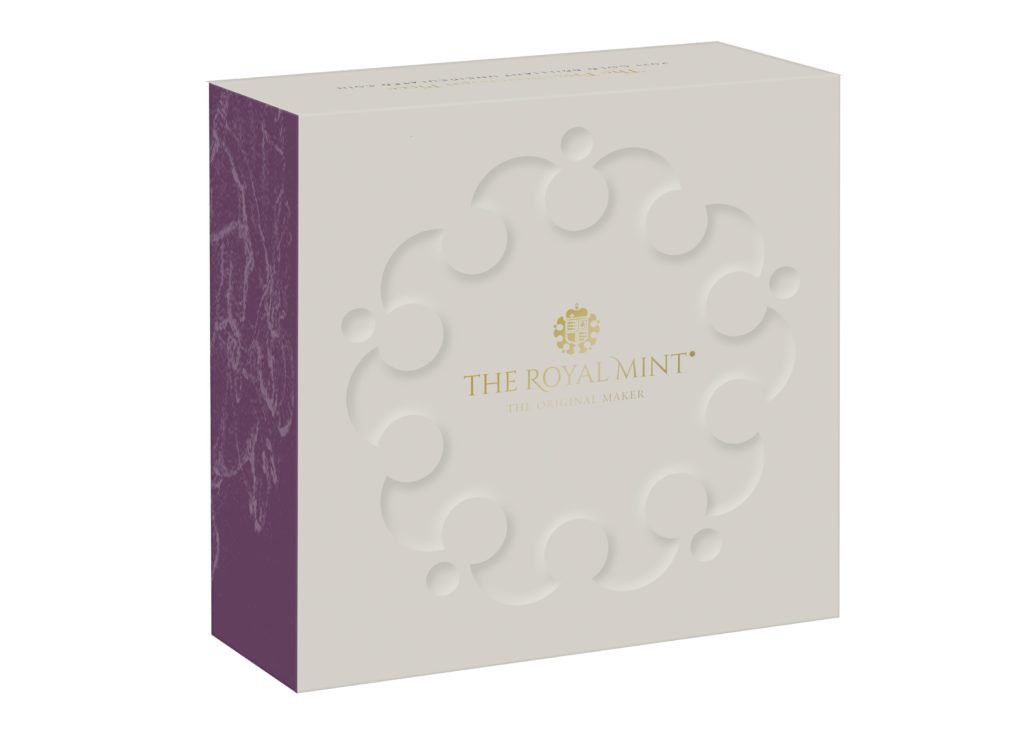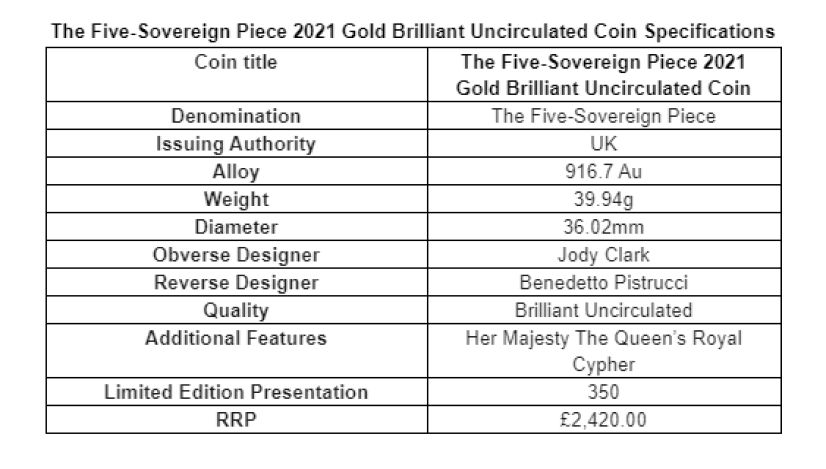 Sources: ROYAL MINT and NUMISMAG