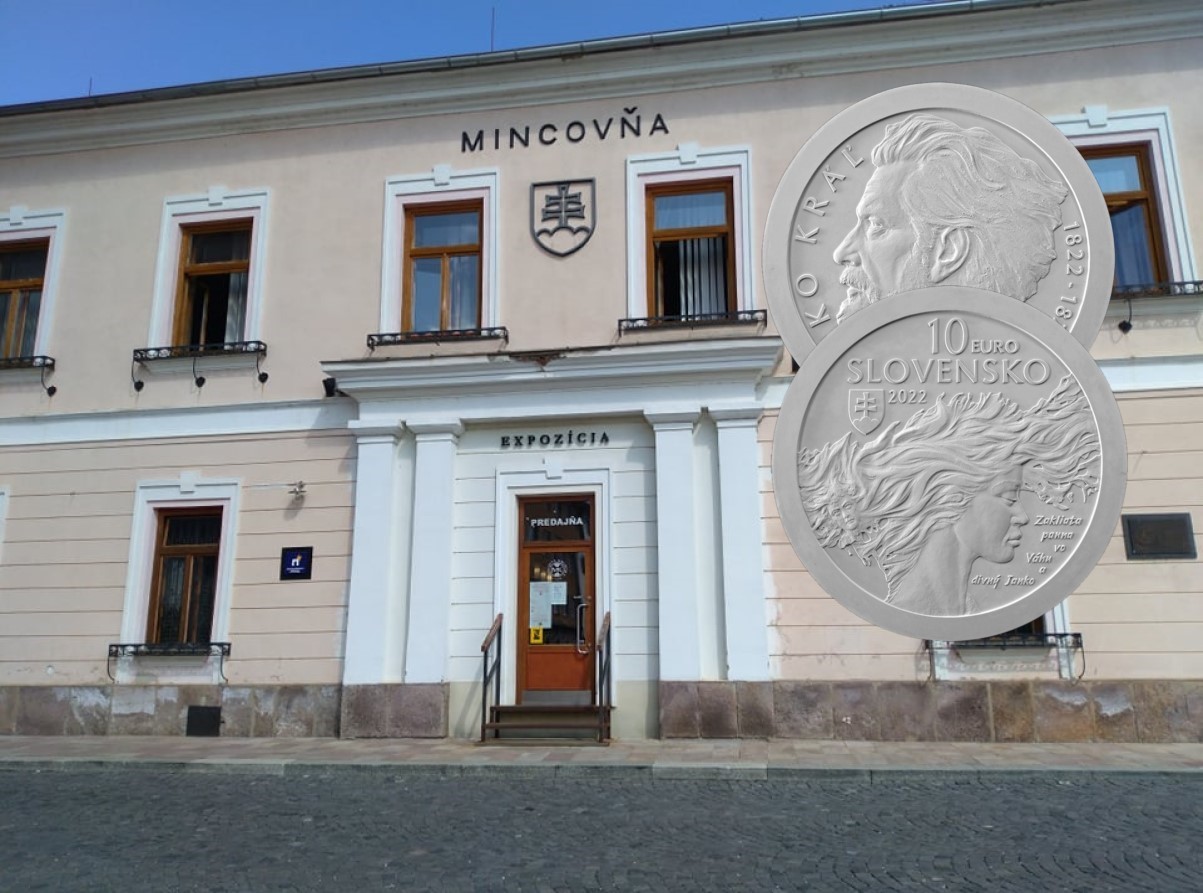 2022 slovak €10 silver coin – 200 years of JANKO KRAL's birth
Next year, in 2022, Mincovna KREMNICA will celebrate the 200th anniversary of the birth of Janko Kráľ. In December 2020, NBS launched an anonymous public competition for the design of a silver collector euro coin with a face value of 10 euros and dedicated to Janko Kráľ. 17 designs from fifteen authors were submitted to the competition. The first prize and the realization of the artistic design were awarded to the designer of the Kremnica Mint, Branislav Ronai.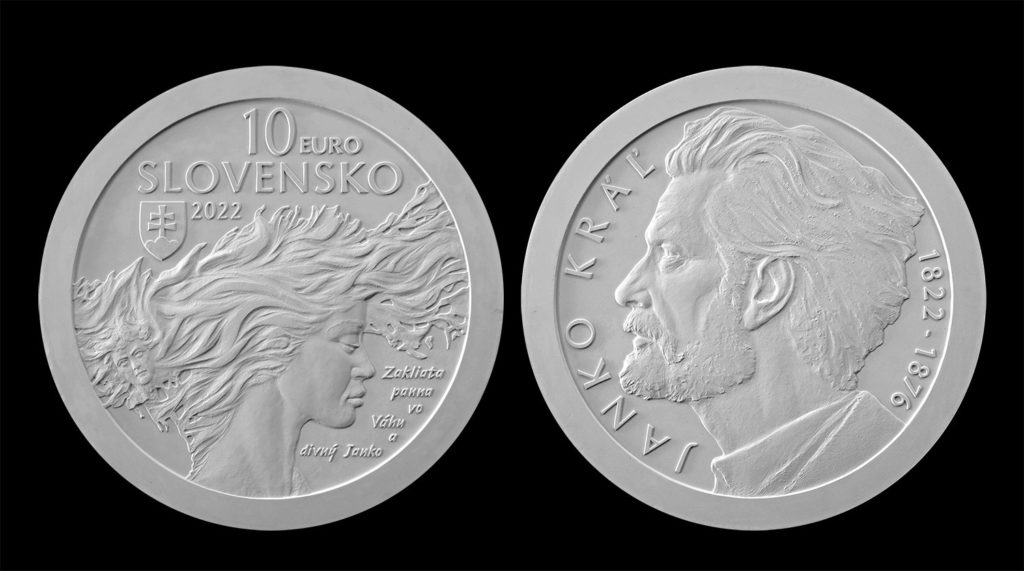 The Commission's expert advisor in the evaluation process was Dr. Daniela Kodajová, from the Historical Institute of the Slovak Academy of Sciences.
On the obverse is engraved a portrait of a "cursed virgin" from the poetic composition of the same name. The girl's head is dominated by the crown of wavy hair blackened by the ripples of the Vah River. On the right side of the coin, the author has placed a small text, adapted to the wavy structure of the hair.
On the reverse side, the profile of the poet's head is engraved. It occupies almost the entire side  of the coin. It breathes both the enthusiasm and the dream of a romantic poet and a fiery national bard.
The expected date of issue of the coin will be during March 2022.
Sources: NBS and NUMISMAG
⁠