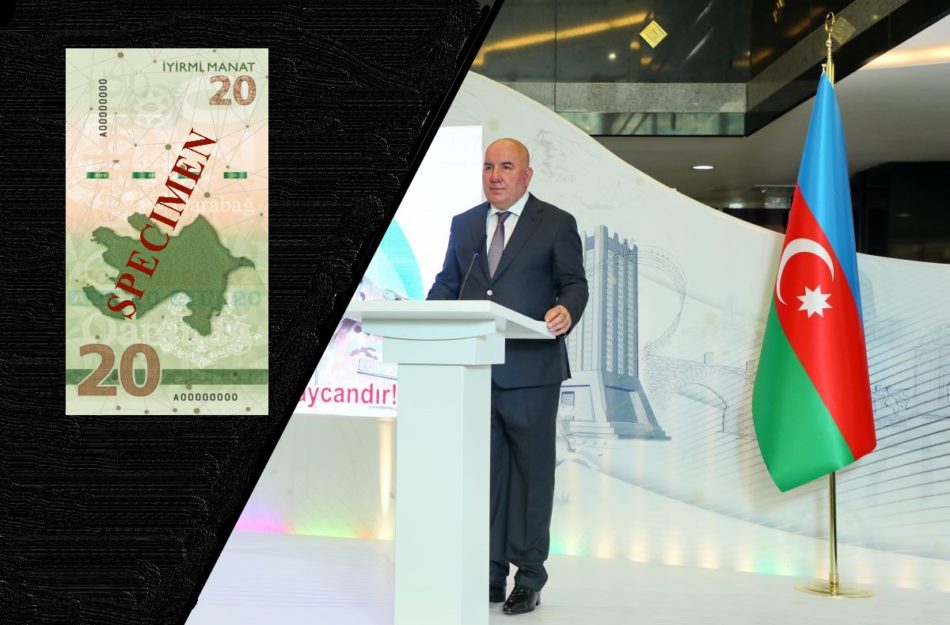 2022 new 20 Manats banknote issued by Azerbaijan
The Central Bank of the Republic of Azerbaijan has put into circulation a 20 manat banknote dedicated to Karabakh, as part of the renewal of the national currency of Azerbaijan, with the use of the latest innovations and cash technologies, on the eve of the 30th anniversary of the Central Bank.
The main design elements of the currency dedicated to the Karabakh motif are the images of swords, helmets and shields, which represent the power, strength and determination of the Azerbaijani people. The banknote also features the "Khari Bulbul" flower, the pearl of Karabakh flora.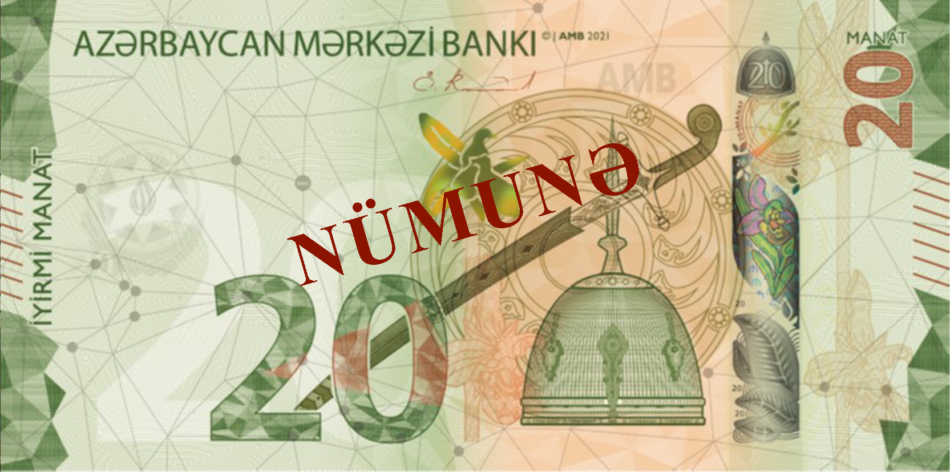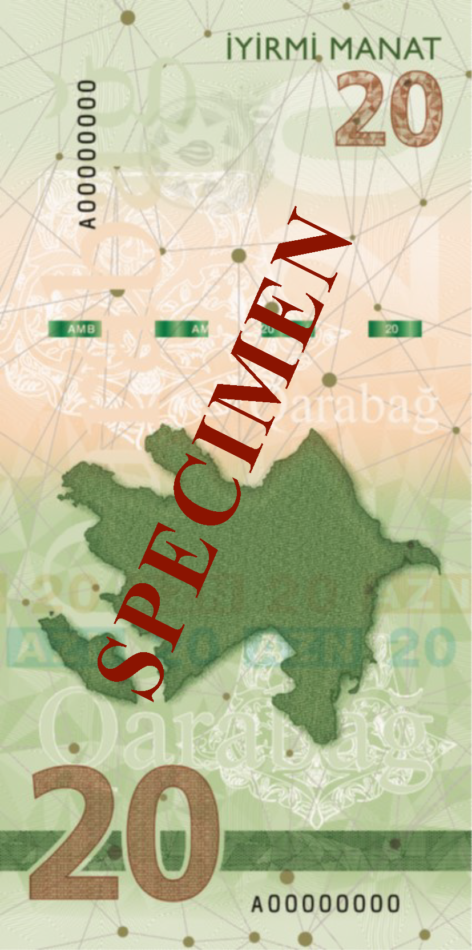 Various security features have been used for the new 20 banknote, such as:
3D "Spark Live" hologram (dynamic light effects and color changing properties). This process was developed by the Swiss banknote ink manufacturer SICPA. SPARK® Live creates new dynamics in the field of optical security. The SPARK® function is used in more than 40 countries for the protection of banknotes and identity documents.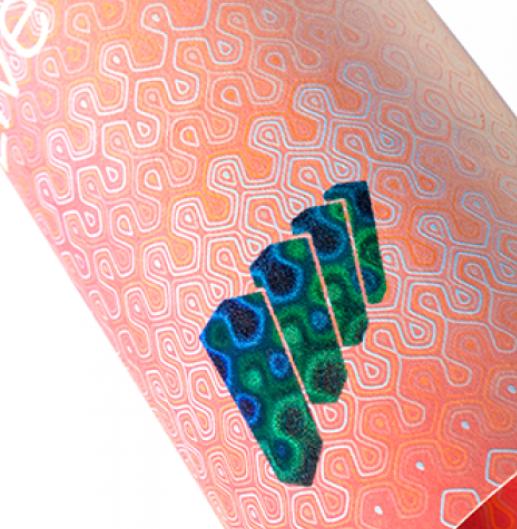 Exemple d'hologramme 3D mis au point par SICPA
watermark (the coat of arms of the Republic of Azerbaijan and the denomination visible in the light)
recognition signs for the visually impaired (the lines on the right and left sides of the obverse of the note can help blind and visually impaired people to recognize the value of the note)
vertical design (the back of the bill is designed vertically in accordance with the latest trends in banknote manufacturing)
security thread
intaglio printing
micro text
The new 20 manat banknote will be in joined circulation with the old bill and used as a means of payment in Azerbaijan.
Sources: Banque Centrale d'Azerbaidjan.