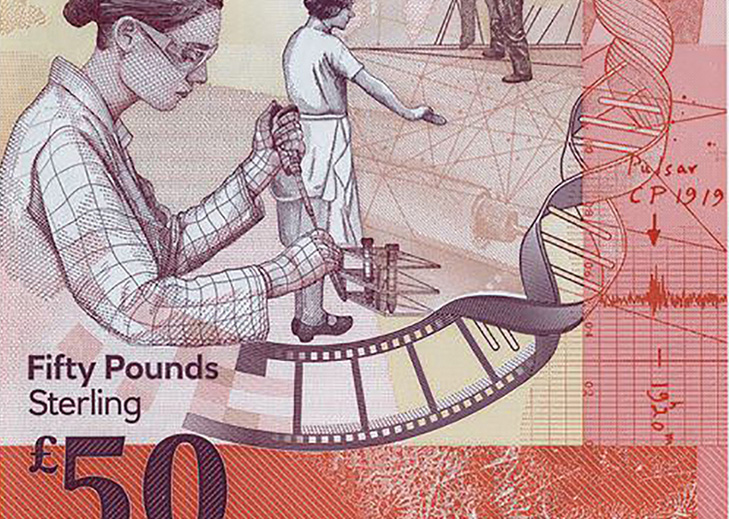 2022 New £50 polymer banknote from Ulster Bank
A new banknote is set to celebrate some of the remarkable achievements of women in Northern Ireland. Ulster Bank's new £50 polymer banknote will be put into circulation this summer. It focuses on women working in Northern Ireland's thriving life sciences sector. The main theme of the bill concerns Jocelyn Bell's discovery of pulsars in 1967 – spherical, compact objects the size of a large city but containing more mass than the sun. Jocelyn Bell, born in Lurgan, is considered one of the greatest astrophysicists. Her discovery was rewarded by the Nobel Prize in Physics in 1974, but which was not awarded directly to her, but to her thesis director.
The banknote also depicts "millies" working at the loom, as a tribute to the unsung heroes of the great linen industry. At the time, these women were considered "unskilled laborers". They are celebrated for their skills and hard work.
There are also nods to the shipbuilding and aviation sectors, the creative industries and Northern Ireland's place as a center of excellence in cyber security.
On the other side of the banknote, there is a range of flora and fauna in Northern Ireland.
2022 New £50 polymer banknote from Ulster Bank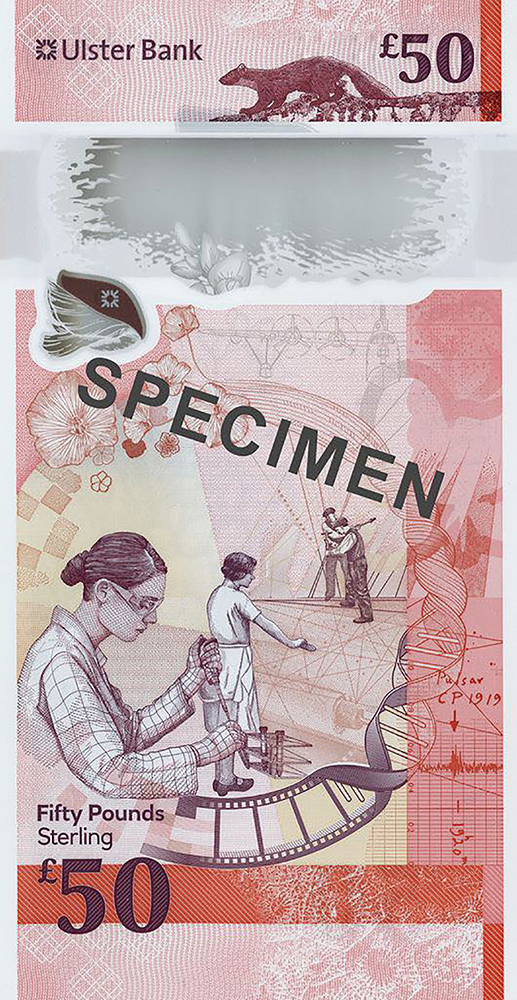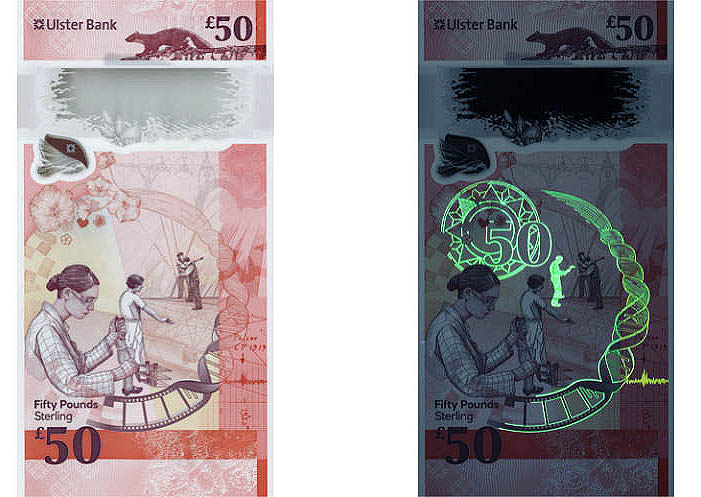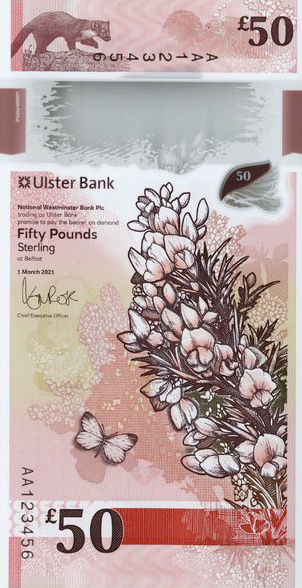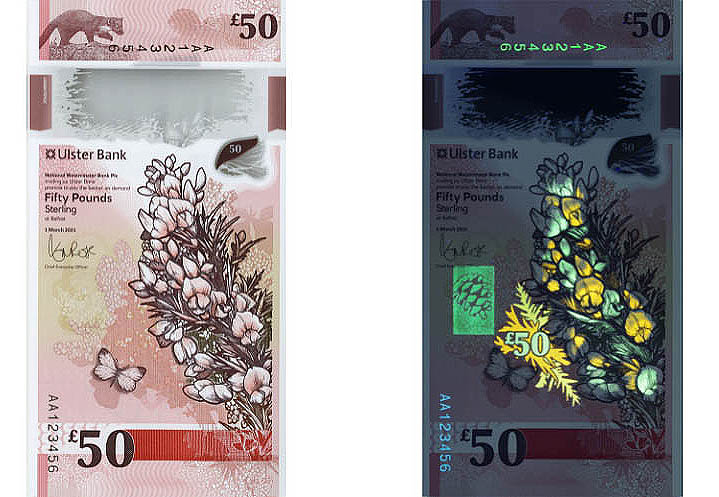 Sources : Ulster Bank and Numismag©