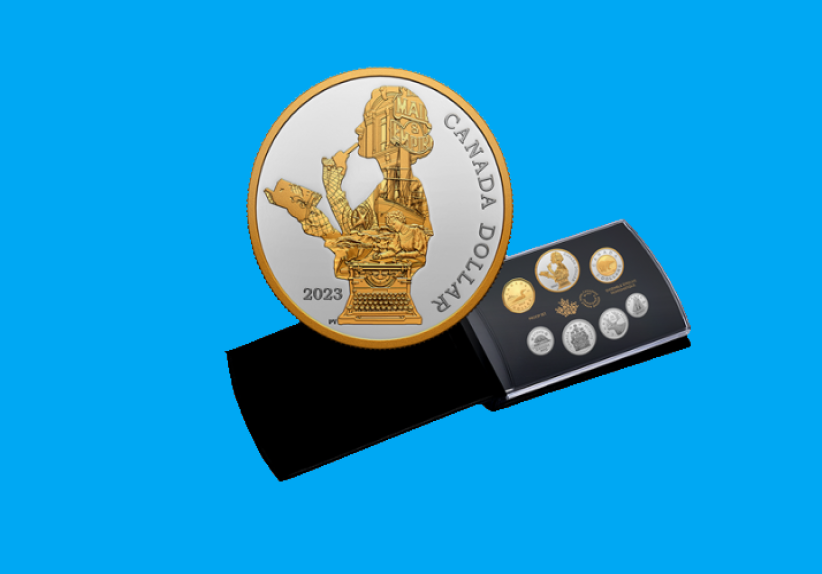 Canadian royal Mint celebrates journalist Kathleen Blake Coleman
At the turn of the 20ᵉ century, journalist Kathleen Blake Coleman (1856-1915) pushed the boundaries of expectations for women in journalism with her weekly column. "Kit" Coleman was a trailblazer in many ways. She was born in 1856 as Catherine Ferguson in County Galway, Ireland, but was called Kathleen Willis by her relatives upon her arrival in Canada in 1884. She later adopted the middle name Blake. When she began to publish her writings, she was officially called Kathleen Blake Watkins, then Kathleen Blake Coleman when she remarried.
Kit first joined the Toronto Daily Mail in 1889 as an editor to support herself and her two young children. Her weekly seven-column Woman's Kingdom page featured a mix of observations and advice, inspirational articles and travelogues. Kit Coleman regularly travels to other cities, such as London and San Francisco, to write about social issues and the plight of the poor.
In 1898, during the Spanish-American War, Kit Coleman became the first accredited war correspondent in North America. She was allowed to accompany U.S. troops to Cuba, but her male colleagues, as well as the army commanders, objected to the idea of having a woman in their midst, and so forbade her to make the trip. Stuck in Florida at first, Kit finally arrived in Cuba in July 1898. She missed the main battles, but her account of the aftermath of the war earned her international recognition.
---
$100 gold coin "Kit" Coleman
---
Kit Coleman is celebrated on this 99.99% pure gold coin, which combines a portrait of the exceptional columnist with a map of her extraordinary career.
The reverse design, by Canadian artist Pandora Young, features Toronto journalist Kathleen "Kit" Blake Coleman (1856-1915) writing her weekly column. Behind her is a map tracing her incredible journey – from her birthplace in Ireland, to her life and career in Canada, to her travels as the first accredited war correspondent in North America.
Pandora Young, who designed this piece, said "My greatest challenge is to convey the immense scope of Kit Coleman's accomplishments. Her fearless, unwavering, creative spirit took her on a host of adventures. Every time she found herself up against the wall, she came up with an ingenious plan that made her story even more thrilling. She elevated thought and enriched discourse, relaying the voice and improving the status of women. This is perhaps her most valuable legacy. I hope we can inspire collectors around the world to learn more about Kathleen Blake Coleman".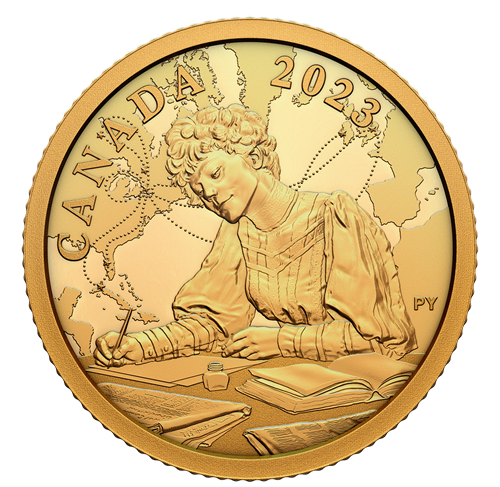 Coin specifications
Mintage: 1,500 coins
Material: 99.99% gold
Weight: 7,8 g
Diameter: 20 mm
Edge: ribbed
Face value: $100
qualité: proof
Designers: Pandora Young (reverse), Susanna Blunt (obverse)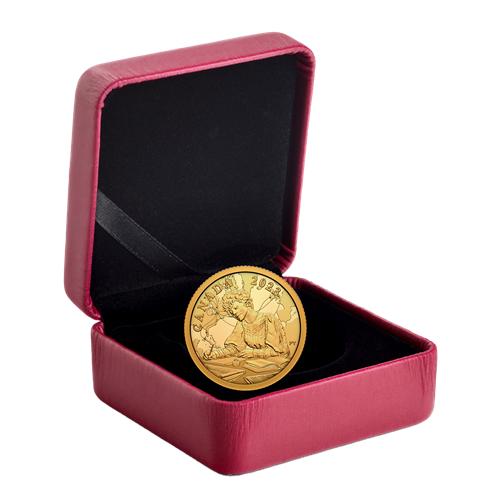 ---
$1 proof silver coin
---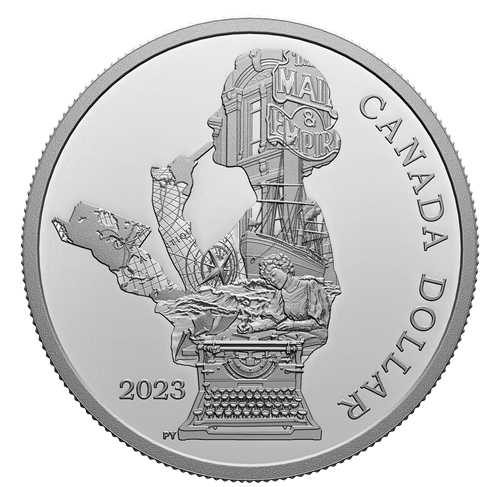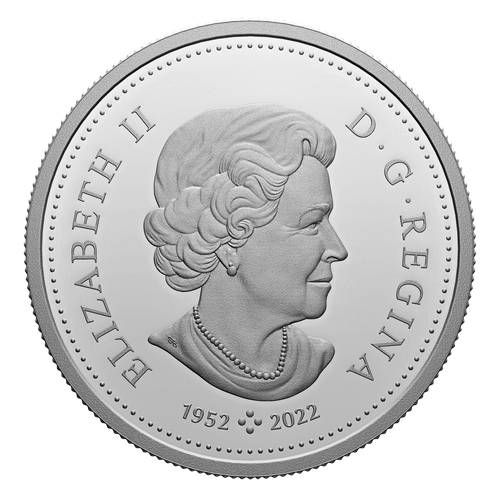 Mintage: 35 000 coins
material: 99.99% silver
Weight: 23,17 g
Diameter: 36 mm
Edge: ribbed
Face value: $1
Quality: proof
Artists: Pandora Young (reverse), Susanna Blunt (obverse)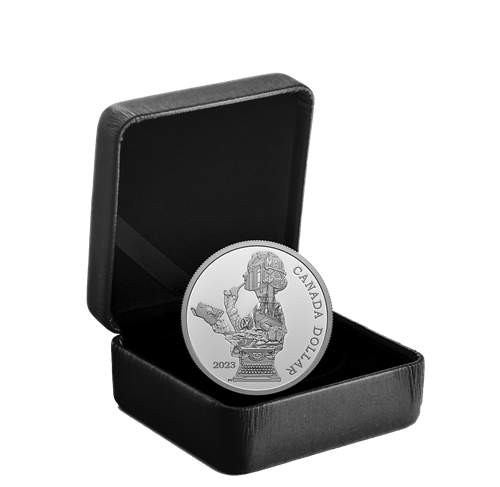 ---
2023 "Kit" Coleman proof coinset (7 coins)
---
All seven coins in this set are made of 99.99% pure silver, including the numismatic proof dollar enhanced with selective gold plating – offered exclusively in this set. The silhouette collage (reverse), bead and effigy (obverse) are all gold plated, giving the coin a luxurious feel.
The silhouette on the reverse of the proof dollar coin features a collage of pivotal moments in the journalist's life, from the Toronto newspaper building that published her column from 1889 to 1911 to the old typewriter symbolizing her contribution to journalism.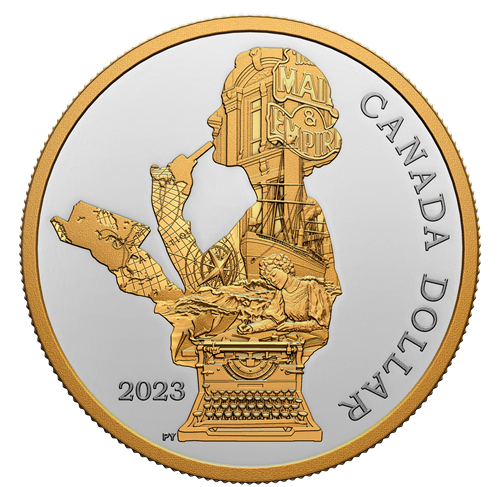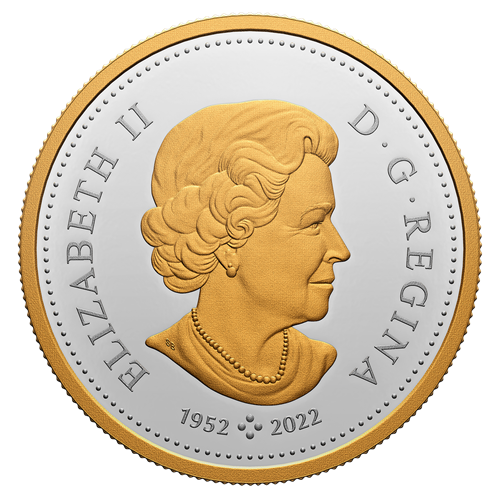 The obverse of all coins issued to celebrate the journalist features the image of Queen Elizabeth II, according to Susanna Blunt. There is also a special mark consisting of four pearls and a double date, which symbolizes the four effigies of the Queen that have graced Canadian coins and the length of her reign.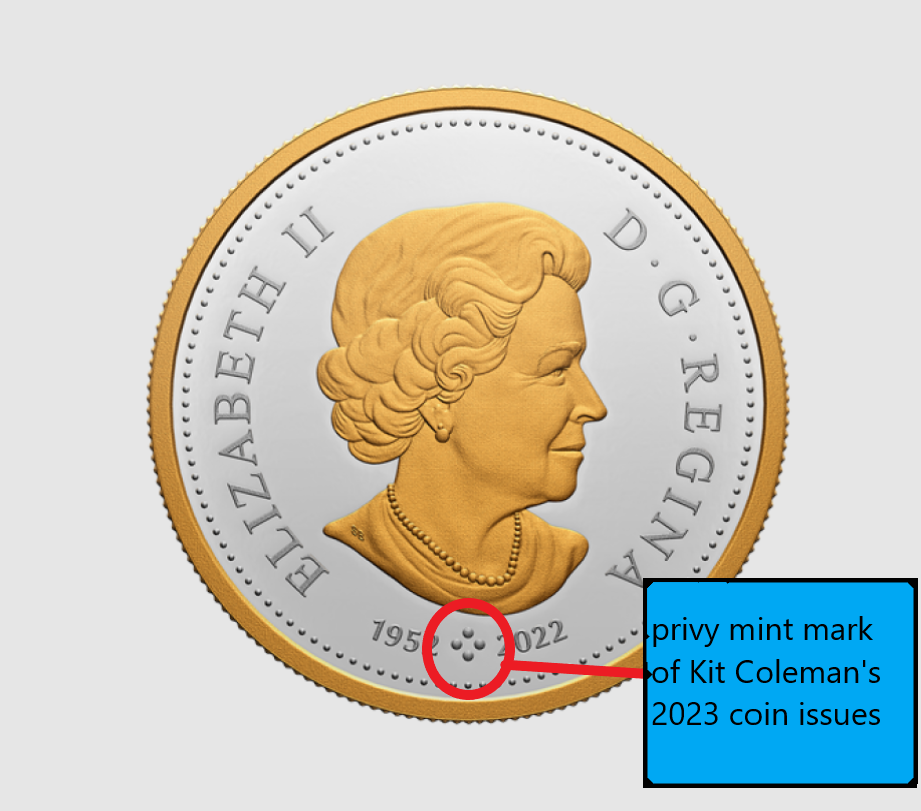 Sources: Canadian royal Mint and NUMISMAG