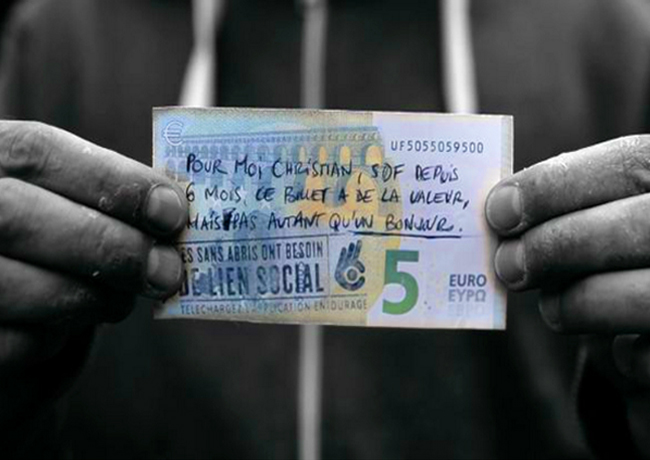 5€ Banknotes support of Homeless social claims
We knew the use of euro-banknotes as political support of dispute in Greece, called as well satirical banknotes. It is advisable to add the tickets euro-banknotes are used as support of social claims. Advertising agency TBWA set up an advertising campaign at the profit of the development of social links for the homeless people on 5€ banknotes. On those, SDF handly wrote"For me this banknote has value, but not as much as a hello". 200 banknotes  were overloaded and put in circulation in 2nd and 9th districts of Paris.
Source: France Info internet site.
You may also Like