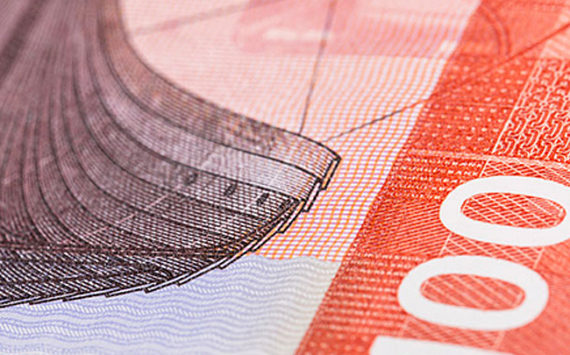 Norway Maritime history on new kroners banknotes
The central bank of Norway issued two new banknotes on May 31st, 2017. These are banknotes of 100 and 200 krone face value of the new series dedicated to the sea. Norway is a maritime country and this new series underlines it under various angles.
100 krone:
The banknote of 100 krone underlines ways of navigation which one allowed Norway a very early practice of goods coastal transportation, oversea settlement policy and piracy, at least during Vikings reign.
On the obverse of the 100 krone banknote, a GOKSTAD is represented. This typical boat of the Vikings tribes was built around 900 AD and was discovered during archaeological excavations in 1880 around KONGSHAUGEN village. It is made out of oak wood. Its dimensions are 23 meters length for 5 meters broad. It is exposed to OSLO MUSEUM.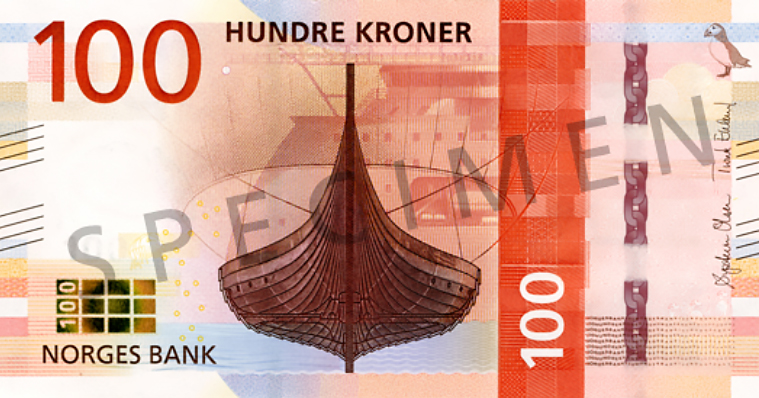 On the rear, the lines of a norwegian steamer appears. It has been drawn by an OSLO cabinet of maritime architects.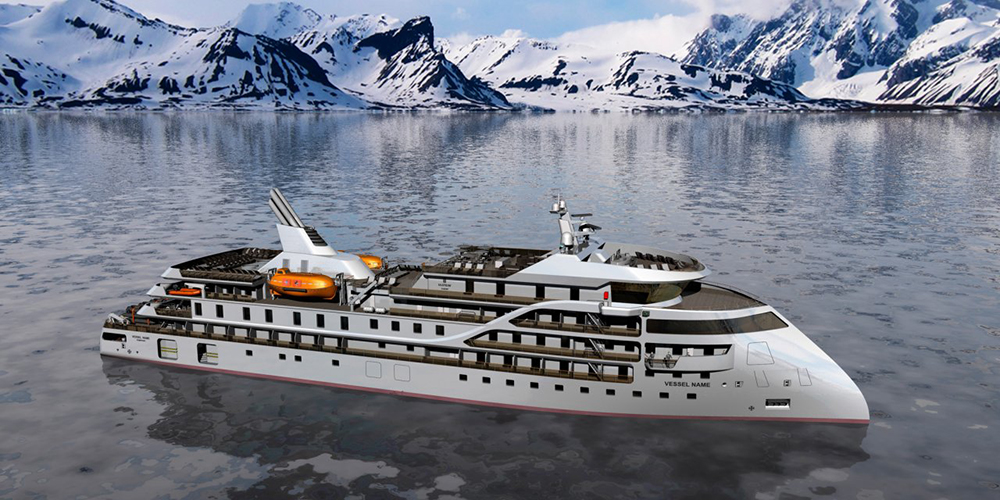 A watermark, common to all the series of Norwegian banknotes, represents a puffin and in background the facial value of the note. In the right corner at the top of ticket, a puffin is also represented.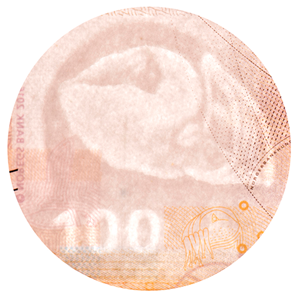 On the reverse of the note, a cargo liner is represented. The marine breeze is represented by cubic geometrical figures. In the same way, the constellation of Orion is symbolized on this side of the banknote. The stars of this constellation are used in astronomical navigation, such as Rigel, Bételgeuse or Alnilam.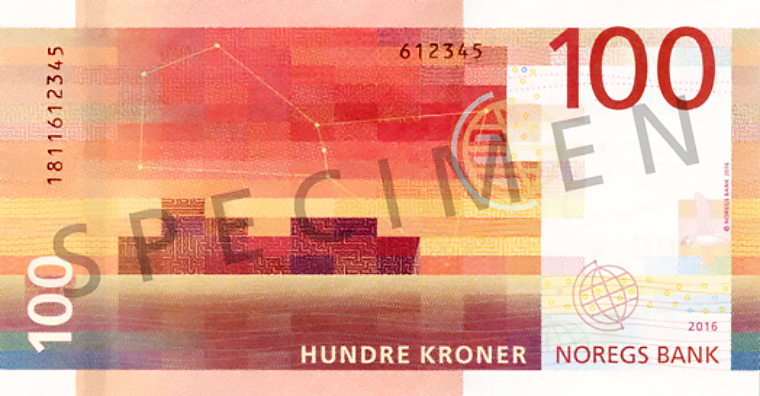 200 krone:
On the oberse of the 200 krone banknote, Norge Bank chose to represent a cod and a fishing net. The first communities which settled down in Norway in about AD 11000 were in search of fish richfull waters.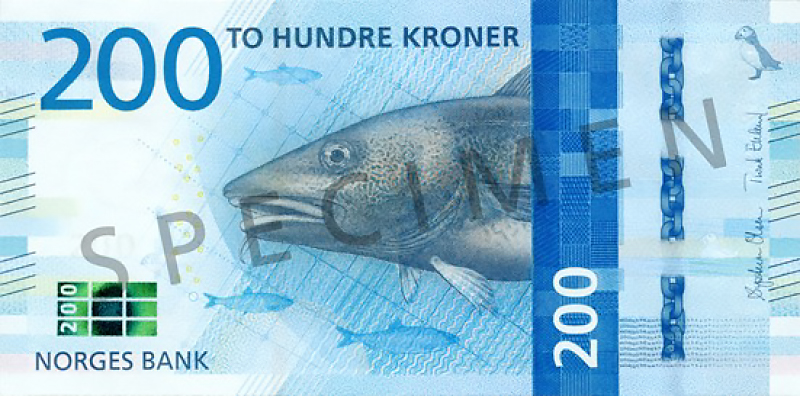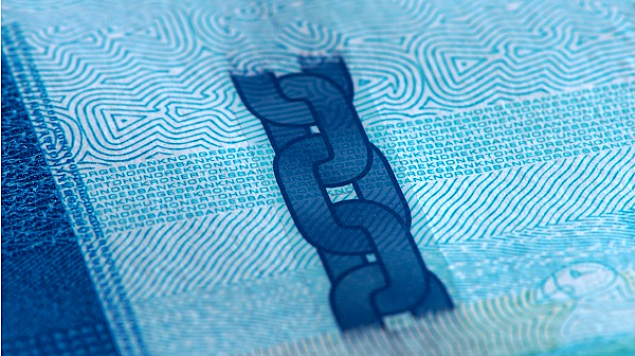 The trade of cod, dried or out of brine, of the cod-liver oil, of herrings and eggs of cod was a source of wealth for the country, dice the low Middle-Ages. You will find the same watermark made up of a puffin and facial value of the note.
On the reverse, lines from a fishing boat appear, surrounded by stylized breeze.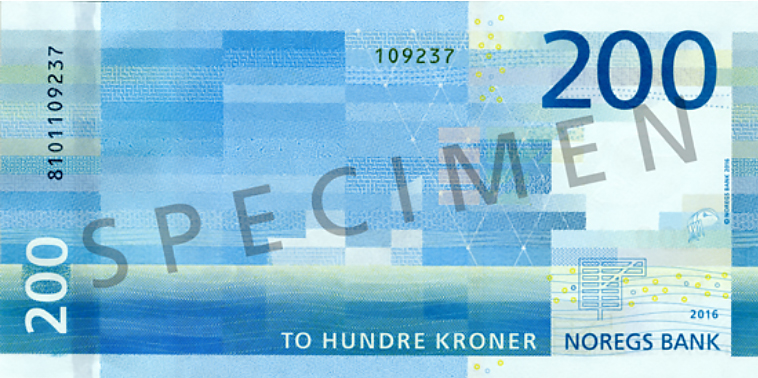 These banknotes were designed by the cabinet of architecture and design "SNOHETTE DESIGNS".
They are put in circulation since the 5/31/2017.
In addition, the Central bank of Norway insists on the fact that it does not intend to put an end, for the moment, to banknotes manufacturing. Norwegian NCB notes a demand in constant fall of the cash system operators concerning banknotes and adapts the production of notes consequently. The CNB estimates however that there will always exists a residual use of cash in Norway. But, this evolution is characteristic of Norway. In Europe, the number of banknotes in circulation since 2002, date of the euro changeover, did not cease increased. The preference for cash in Germany is very clearly marked.
Official video of 2017 kroners banknotes issues
Source: Norge Bank.