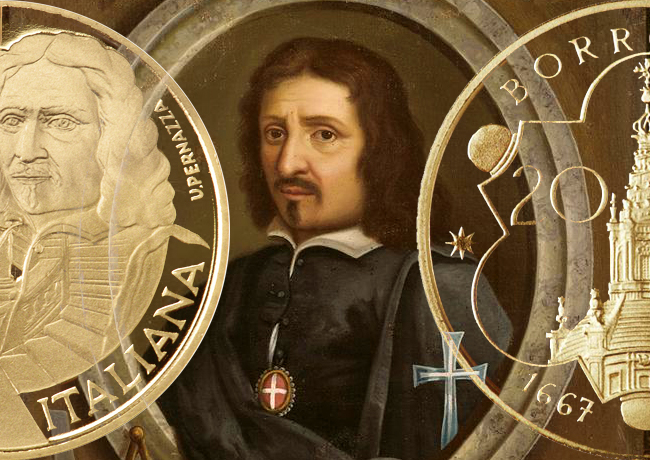 2017 italian BORROMINI €20 gold coin
Italy struck a €20 dedicated to the baroque architect half Suiss and italian Francesco BORROMINI (1599-1667). It is known to have carried out many masterpieces like the helicoid stairway of palace BARBERINI in Rome. He was protected by the architect Carlo Maderno, one of the principal architects of pope Paul V BORGHESE.
On the obverse of the coin, BORROMINI is represented in portrait cut to height of the bust. This representation of the artist is inspired by a painting exposed at church "Saint Charles – four fountains" in Rome. This church was built by BORROMINI. At the rear is represented the staircase of palace BARBERINI. The name of the issuing country, Italy, is engraved on this side of the coin. The word "republic" is framed by two bees, symbol of BARBERINI family.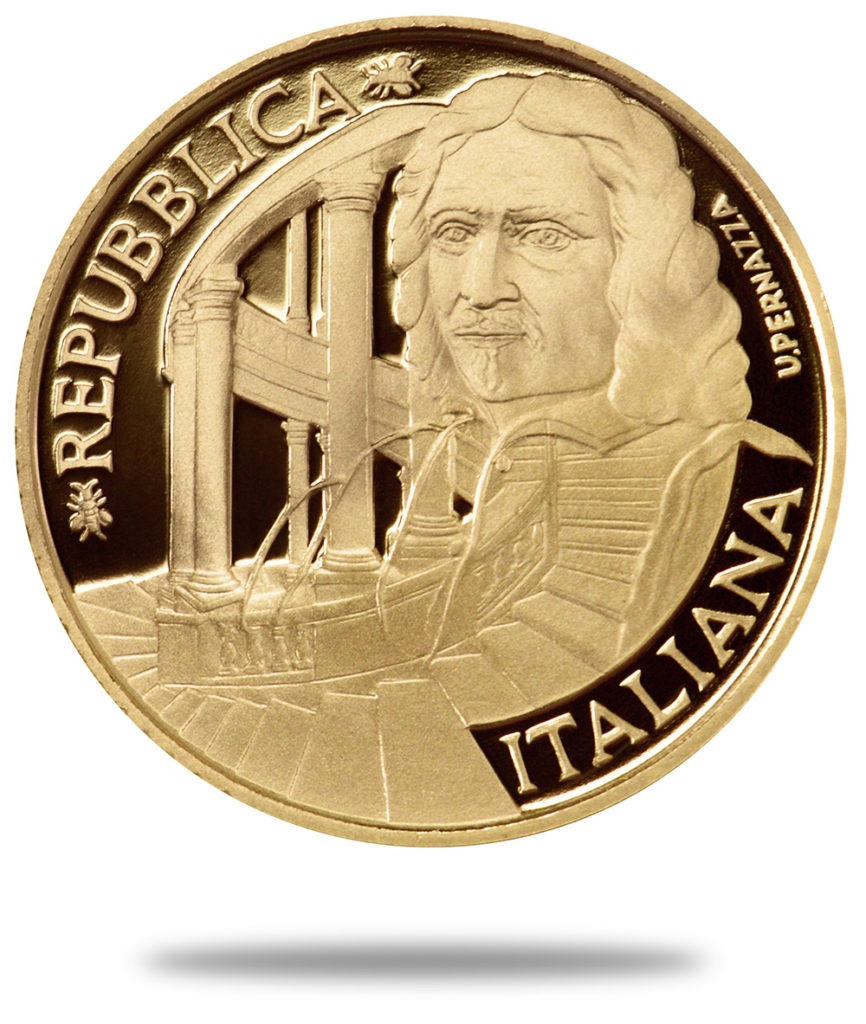 On the reverse, a drawing of the lantern of the church "Sant' Ivo Sapienza" appears, church built according to the plans of BORROMINI. It is placed in a plan representing the building. 1667 is the  death year of the architect. The star on the left points out the original interior decoration of the Church. On this side the mintmark of the Italian mint is also reproduced, letter "R".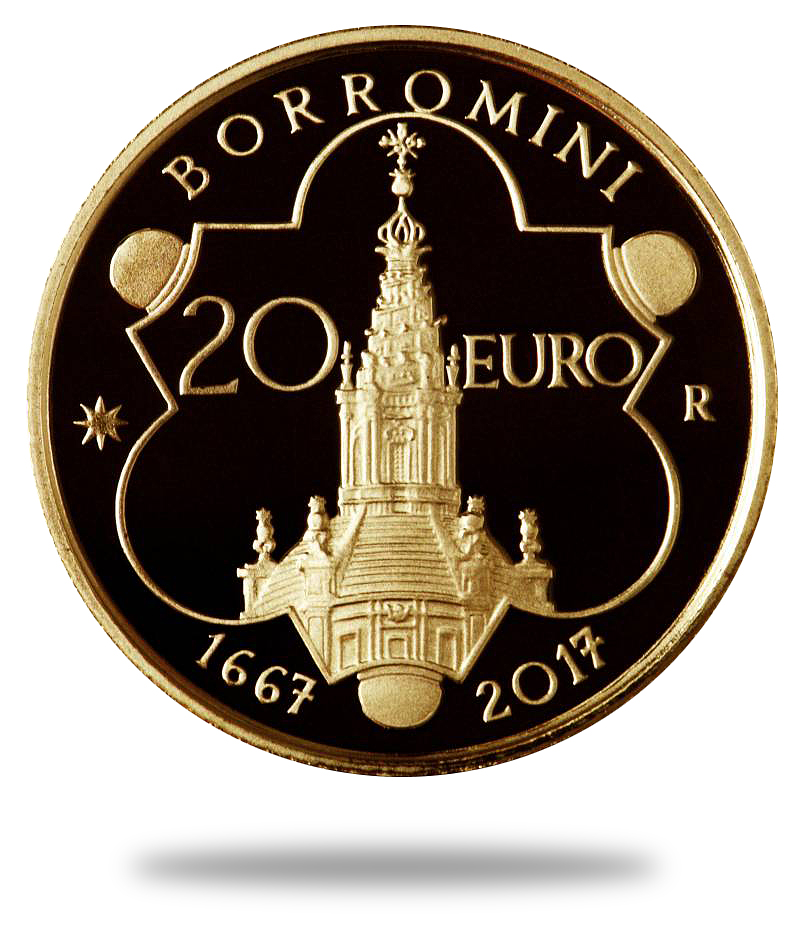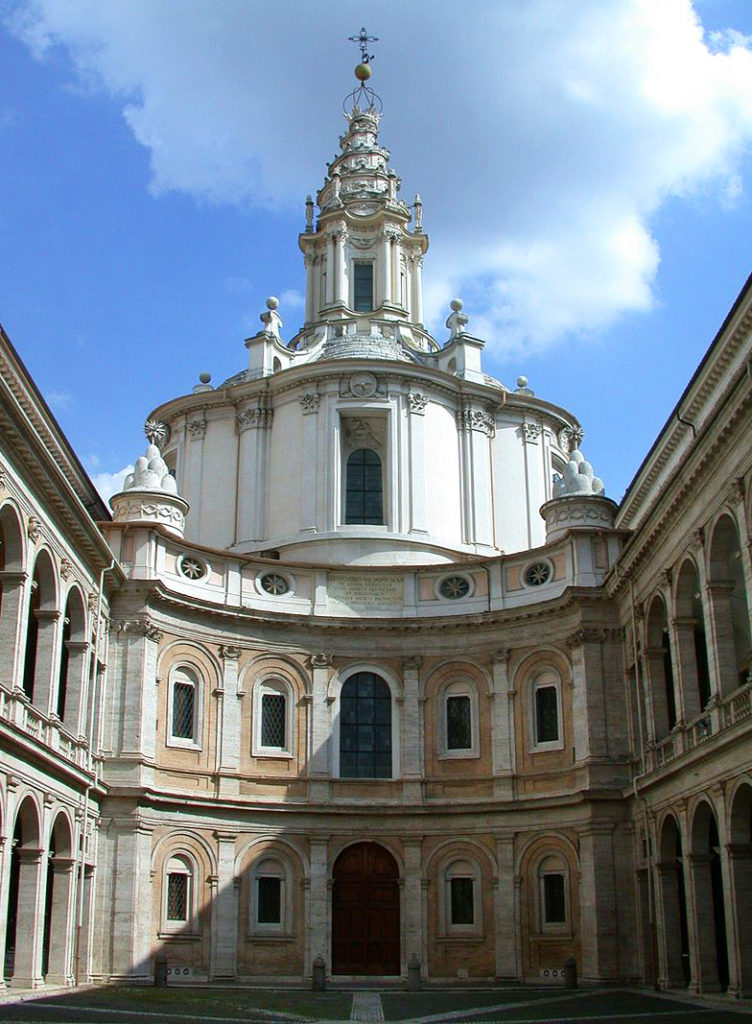 This coin is the work of Uliana PERNAZZA which one can see with work on these two videos put online by IPZS, the italian mint. It should be noted that the italian mint has a school for metal engravers and coin/medal engravers. This is, to our knowledge, a single case in Europe and maybe in the World.
Coin specifications:
| | | | | | |
| --- | --- | --- | --- | --- | --- |
| face value | material | finess | weight | diameter | mintage |
| € 20 | gold | 900/1000 | 6,45g | 21mm | 1200 |
Italy is not the sole country to dedicate a means of payment to BORROMINI, since its portrait also decorates a 100 Swiss francs banknote.
Source: NUMISMAG.