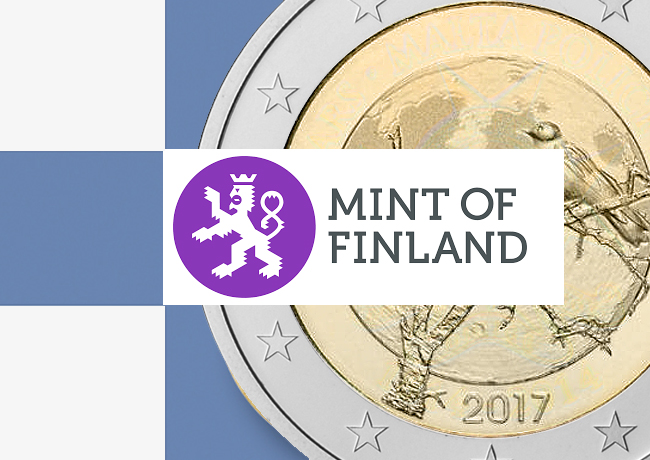 2017 Finland €2 commemorative coin – Nature of Finland
The Mint of Finland will issue a new 2€ commemorative coin dedicated to finnish Nature. The image of the coin was created from an artwork of the photography competition winner "Natural Picture of the year". The awarded photographer names Kari Auvinen. He represents a corbel which symbolizes the finnish character – a common but intelligent bird which reacts in a flexible way to multiple situations. The coin will be launched at the time of the official reception "Natural Photograph of the Year" on October 21st 2017 and the coins deliveries will begin on October 23rd.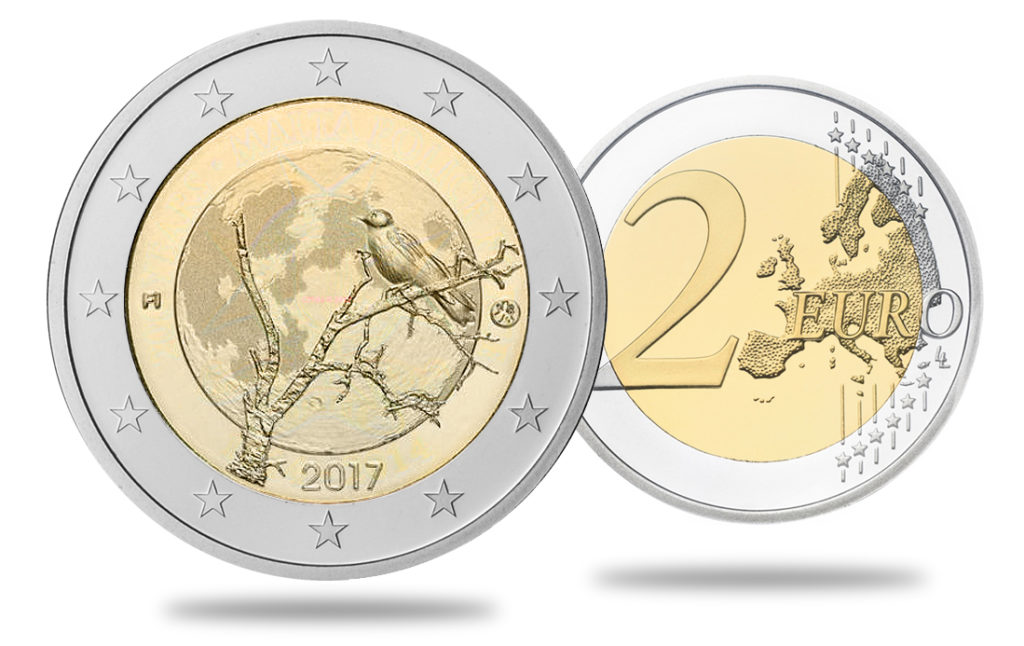 Kari-Auvinen-photo
Commemoration topic: Finnish nature
Drawing: On the central part a map of the moon, seen of the island of Harmaja (Finland), is reproduced, from which the silhouette of a corbel appears, on a tree branch . The minting year "2017" is engraved in the center of the coin, in the lower part. On the left, in the center, the indications of issuing country "FI is". The Mint of Finland mintmark is placed on the right, in the center. The ring of coin is engraved of twelve stars, representing the European flag.
---
Materials: copper and nickel
---
Mintages: 489 000 coins for circulation and 11 000 proof coins (for collectors).
---
Issuing day: october 23rd 2017
---
Source: NUMISMAG and Mint of Finland.