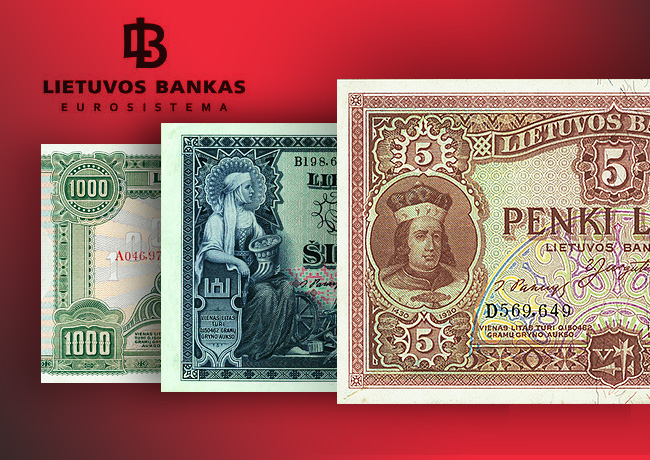 2018 Bank of Lithuania exhibition – 100 anniversary of Independance
The exhibition "Fragments of the History of the Republic of Lithuania 1918–1940" dedicated to the Centenary of the Restoration of the State of Lithuania opens at the Bank of Lithuania Money Museum.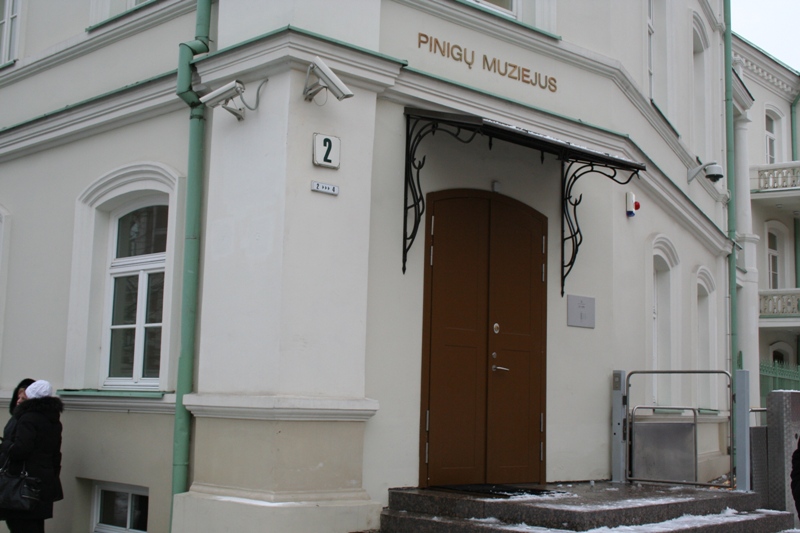 X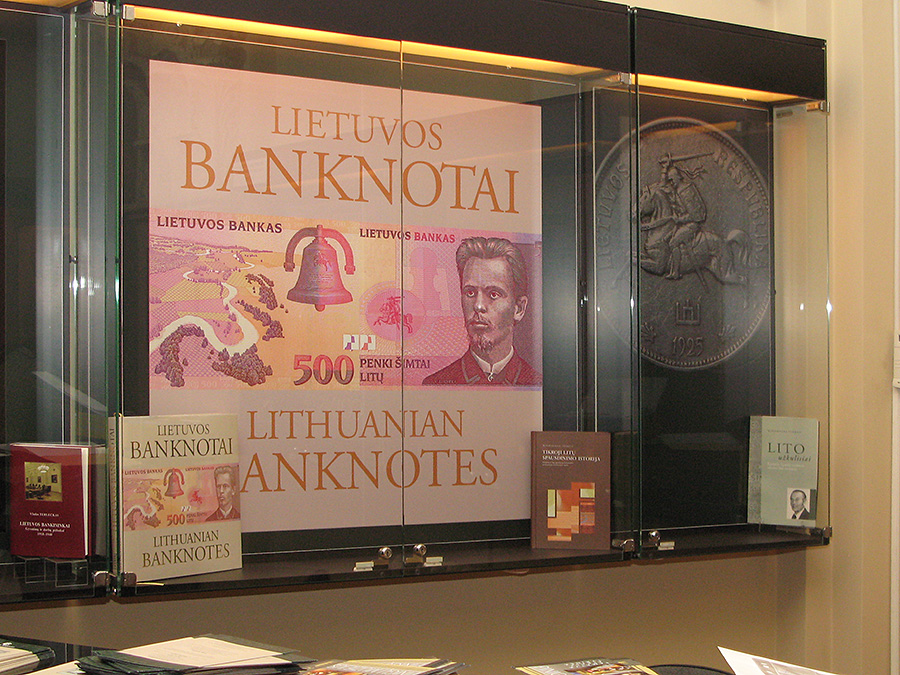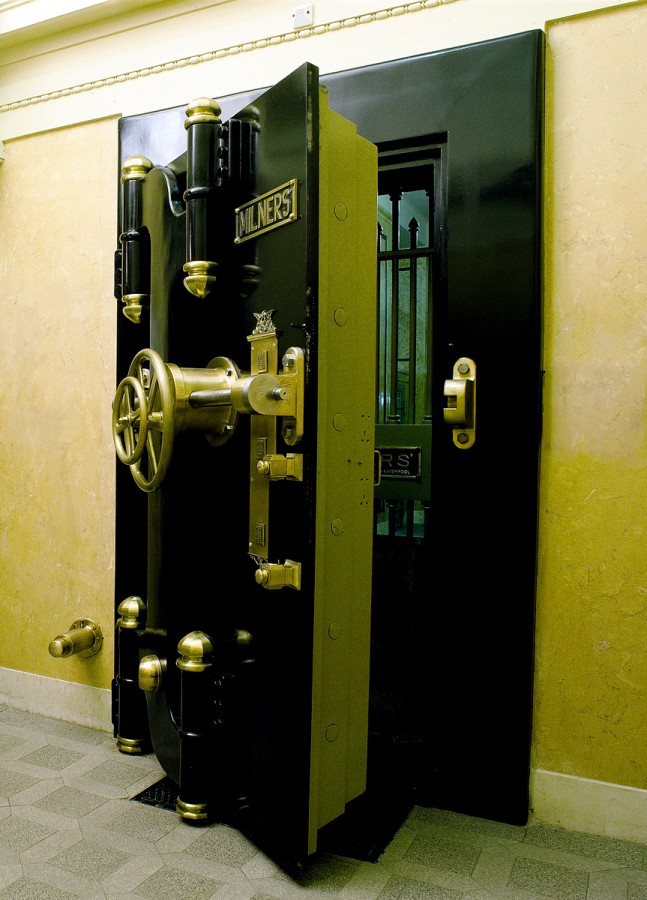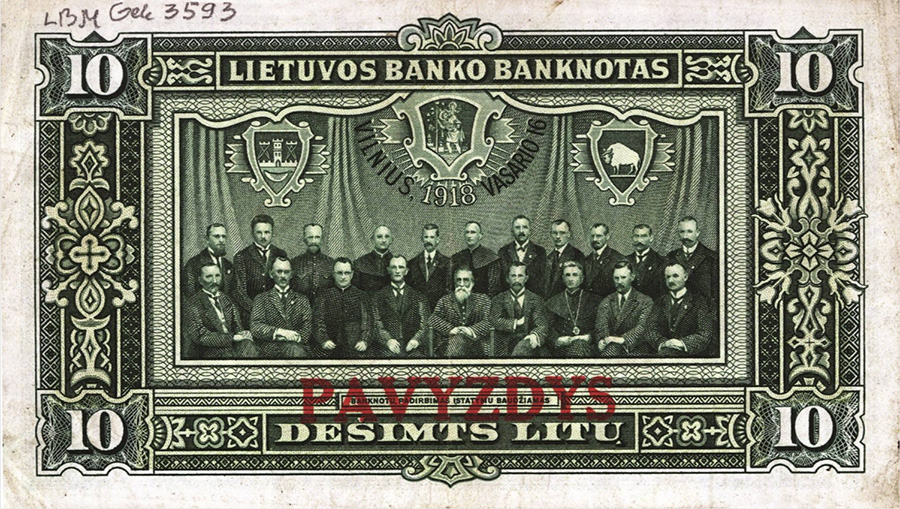 10 litas- lietuvos bankas – 1918
Three Project for 1922 centas banknotes created by designer Adomas Varnas. These banknotes were issued on 1922 november 16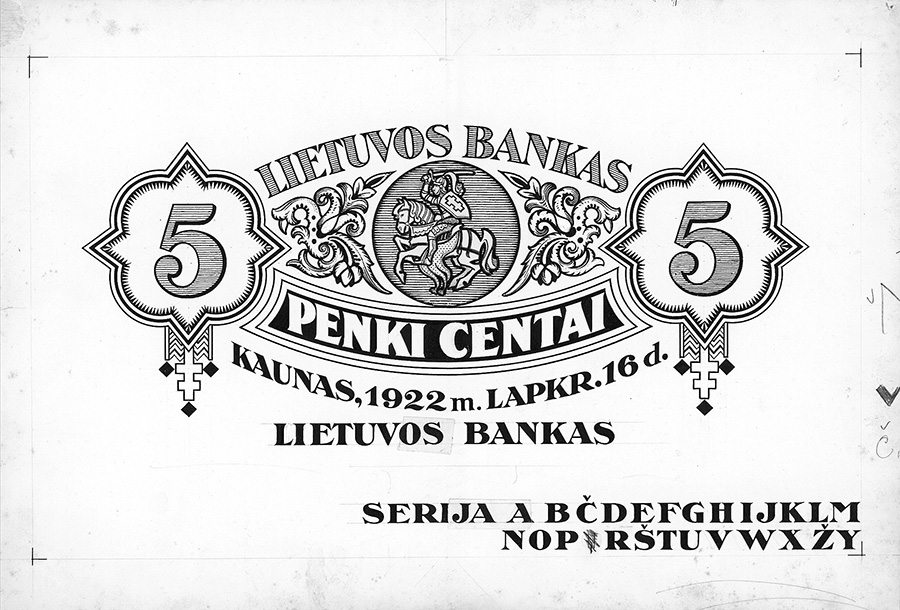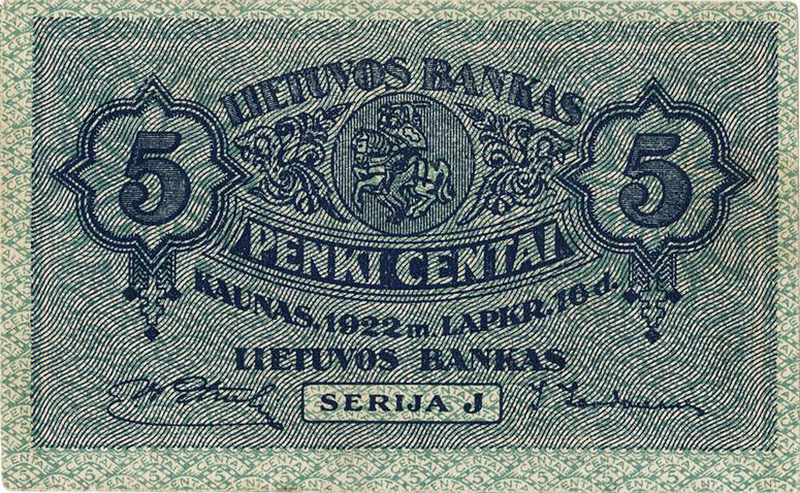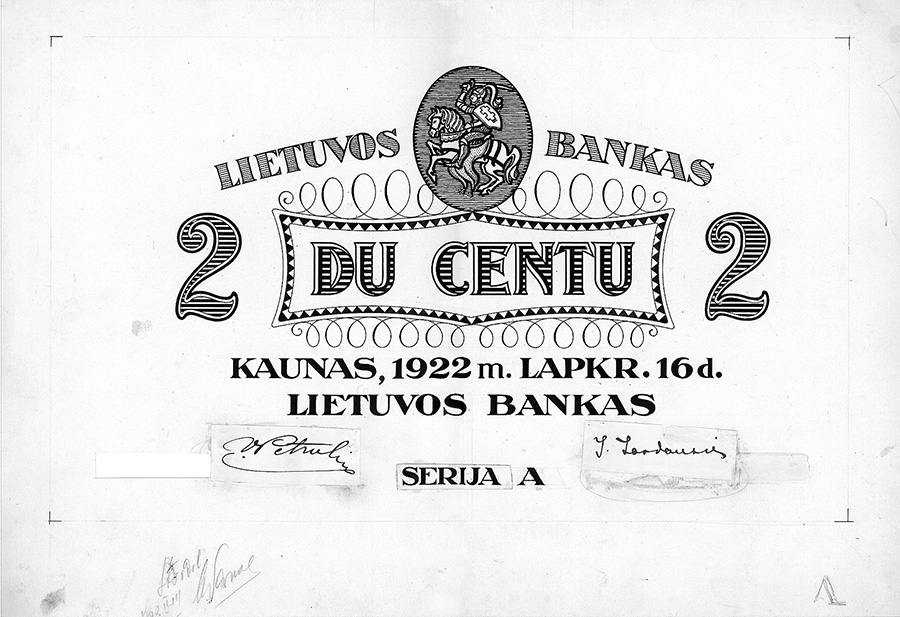 X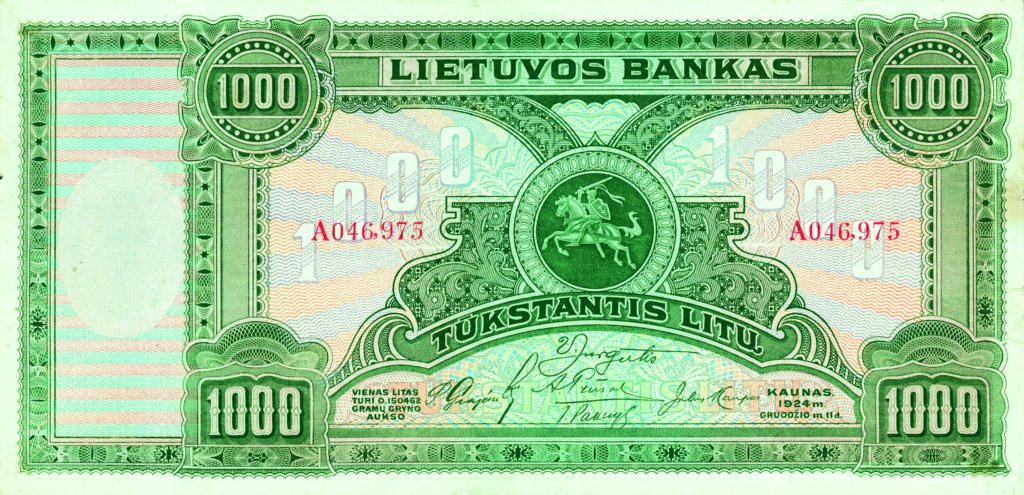 1000 litas – lietuvos bankas –  1924 December 11 
X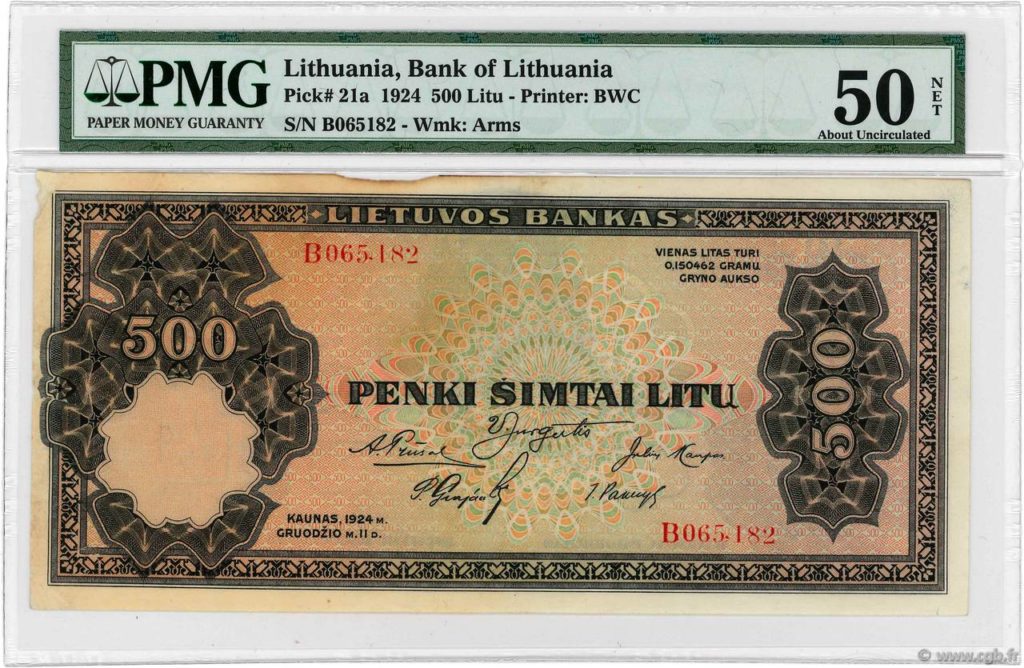 500 litas – lietuvos bankas – 1924
XX
In addition to the permanent exhibition, the special exhibition will not only present money, but medals, awards, extremely rare photographs, even cloths from the interwar period as well. 'Historical and modern exhibits are a perfect way to reflect on the creators of a modern State of Lithuania and the then events. It pleases us that, when preparing this exhibition, we had a chance to not only present exhibits of the Money Museum that have never been on display, but also attracted private exhibits from the collections of Eugenijus Ivanauskas, Zigfridas Jankauskas and Vilius Kavaliauskas,' said Vincas Ruzas, the coordinator of the Exhibition. The Exhibition displays early 21st century-litas with a portrait of Dr. Jonas Basanavičius – one of the major signatories to The Act of Independence: 5 litas circulation (1936) and 50 litas collector (2001) coins, 50 litas banknotes (1928 and 2003).
X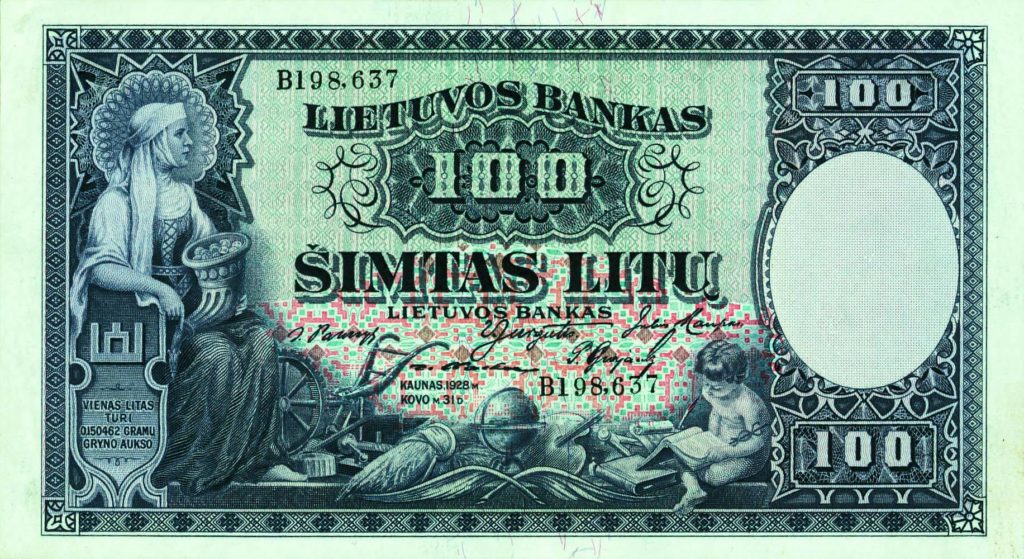 100 litas – lietuvos bankas – 1928
X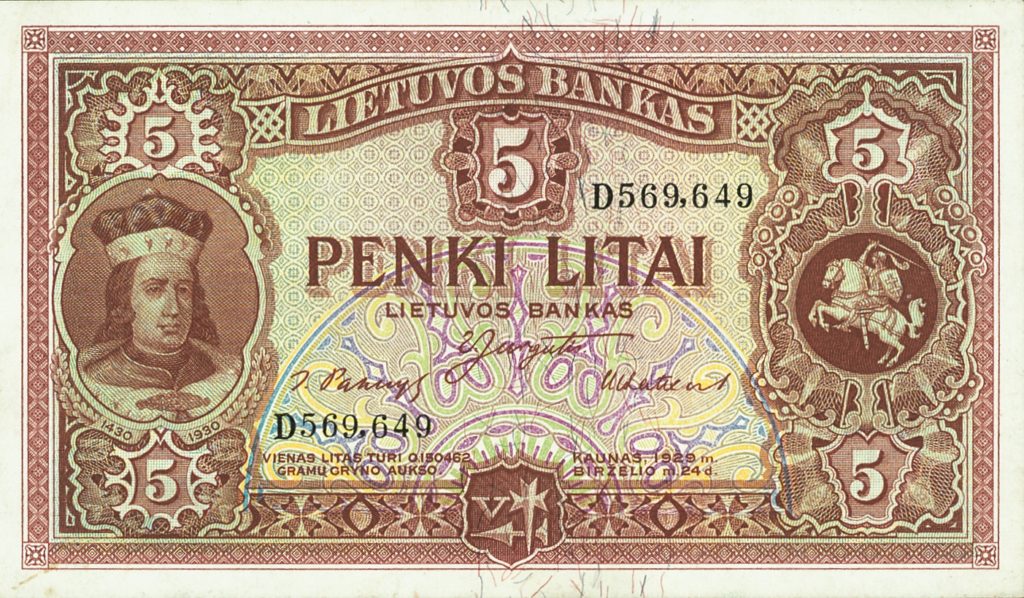 5 litas – lietuvos bankas – 1929 June 24  
X
Historical collectors: 2nd Class Vytis Cross of Captain K. Mackevičius, awards of Colonel A. Plechavičius and the flag of the Garliava Unit of the Union of the Lithuanian Army Founders Volunteers remind us of independence fights. Exhibition visitors can also view the medals of three Lithuanian Presidents – A. Smetona, A. Stulginskis and K. Grinius, as well as the medal for the 5th anniversary of the annexation of Klaipėda. As a separate topic, the activities of the Bank of Lithuania are presented.
The 1922 Law on the Bank of Lithuania, postcards with the buildings of the Bank of Lithuania, a very rare historical photograph of the delivery of coins of the 1925 issue to the Klaipėda Port on 29 January 1925 are on display. The centennial Exhibition at the Money Museum (Totorių g. 2/8, Vilnius) opens on 14 February at 16:00 and will be open until 21 December 2018.
X
Sources: Bank of Lituania and NUMISMAG©.