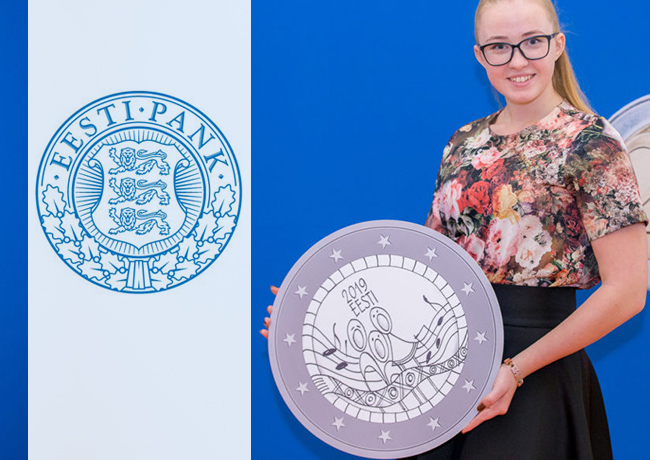 Grete-Lisette Gulbis 15 years old designer of 2019 estonian €2 commemorative coin Song Festival
Every 5 years, the town of Tallinn organizes an international song festival. The tradition of the song is indeed strongly anchored in the Estonian popular culture and in particular was used as rallying to the Estonians in their fight for the independence accession.
This song show is one of most important in the world and brought together approximately 30,000 singers during each edition, coming from the whole world. More than 200,000 people attend this festival in addition. The Festival is held every 5 years.
Eesti Pank (Estonian central bank) had organized a competition to select the drawing of the future reverse of a €2 euro commemorative coin dedicated to this festival. The results of competition were published on March 10th 2018. It is young a 15 years old high-school girl, Grete-Lisette Gulbis, who gained the competition. Her project was chosen by 35% of the voters. More than 8,000 people expressed themselves on Internet.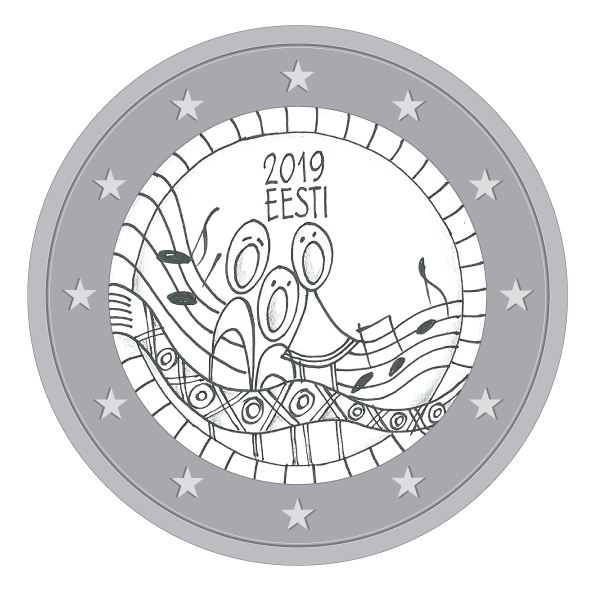 €2 commemorative coin "Song Festival" – Eesti Pank (estonian central bank) 2019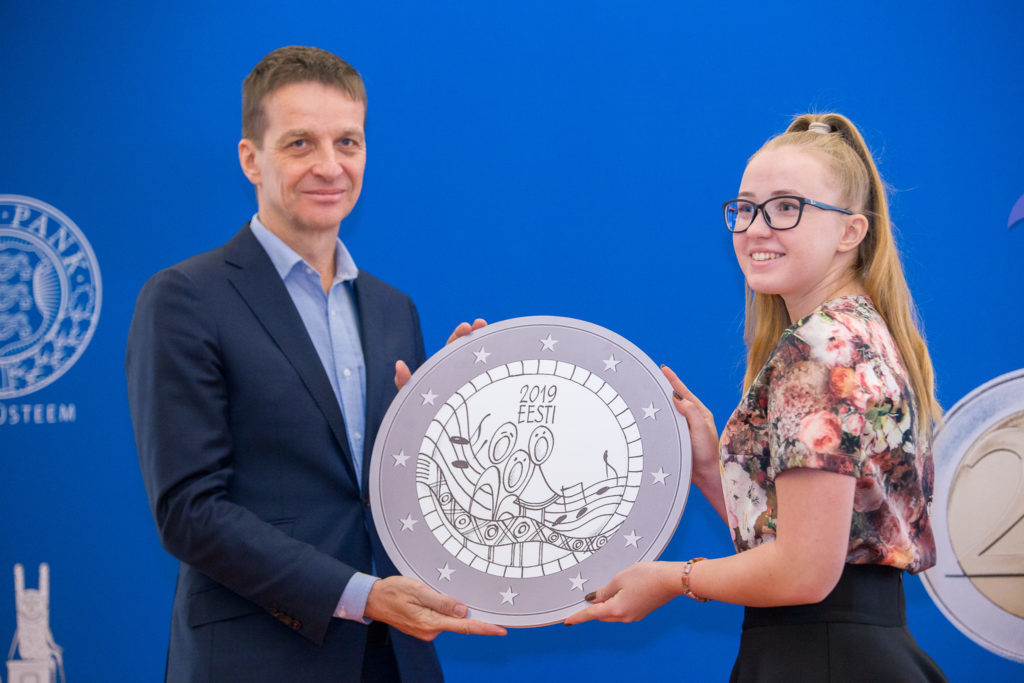 Grete-Lisette Gulbis, during 2019 €2 coin design unveiling ceremony of Eesti Pank – photo Eesti pank
This coin will be issued in 2019, year of the next song festival edition.
Sources: Eesti Pank (central abnk of Estonia) and NUMISMAG©.