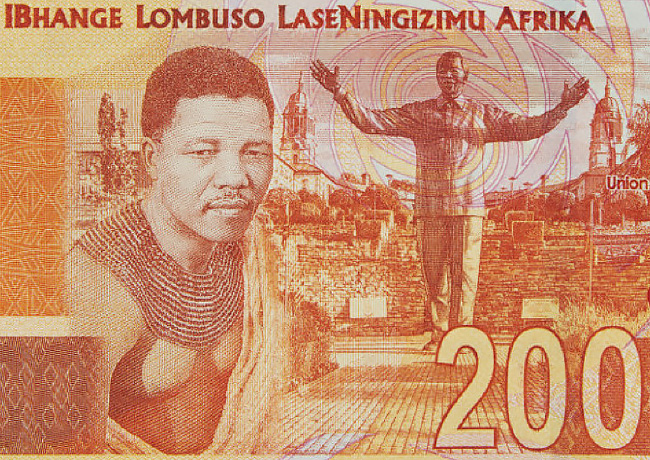 South Africa: commemorative banknotes and coins for centenary of MANDELA's birth
The Reserve Bank of South Africa (SARB) has launched its first series of commemorative banknotes, july 13th 2018, in celebration of the centenary of the birth of the first democratically elected President, Nelson Mandela. These banknotes have a face value of R10, R20, R50, R100 and R200. As part of the celebrations, the South African Mint, a subsidiary of SARB, will also issue a new R5 circulation commemorative coin.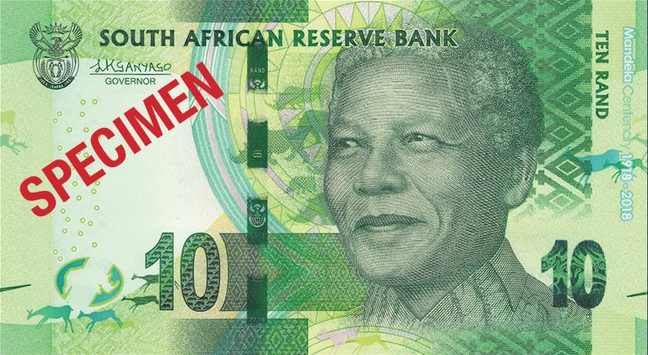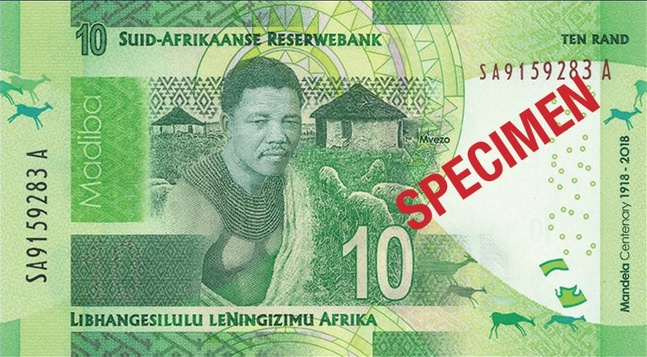 On obverse of new banknotes, Mandela as an old man and on reverse, Mandela as a young man
OO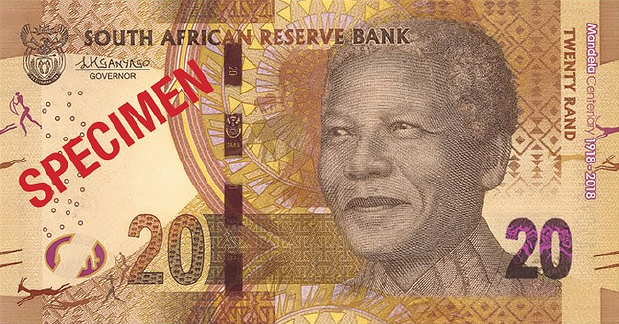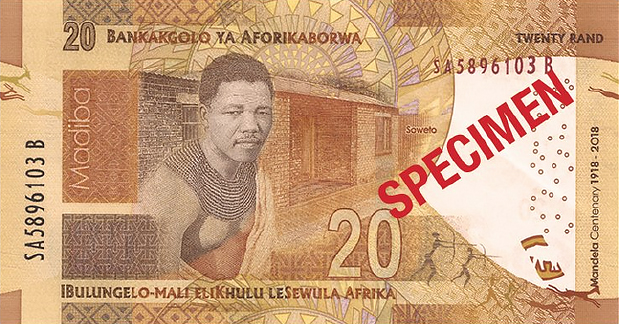 OO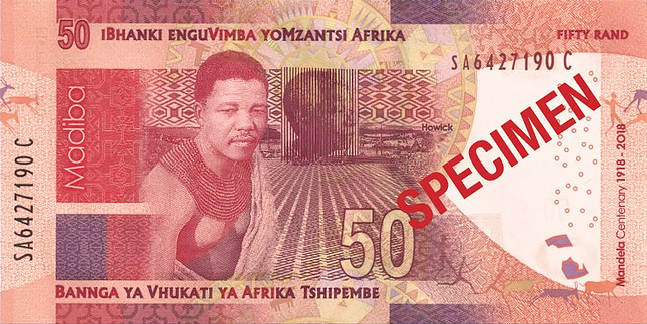 OO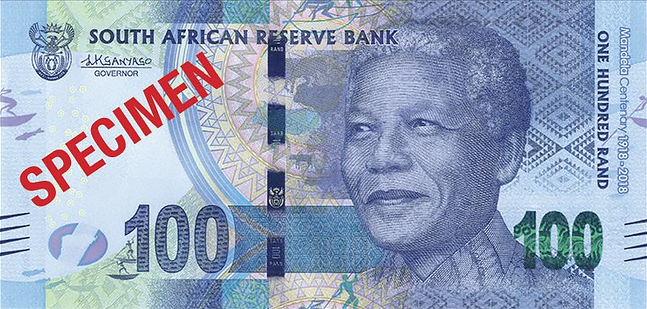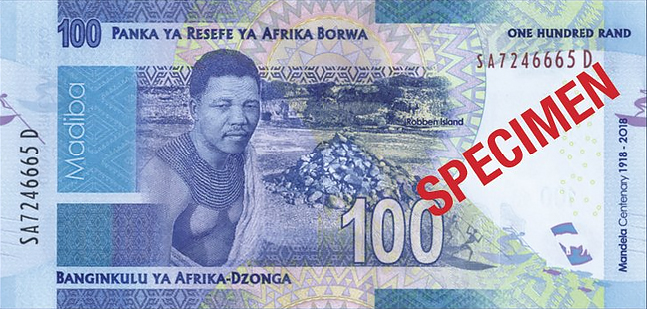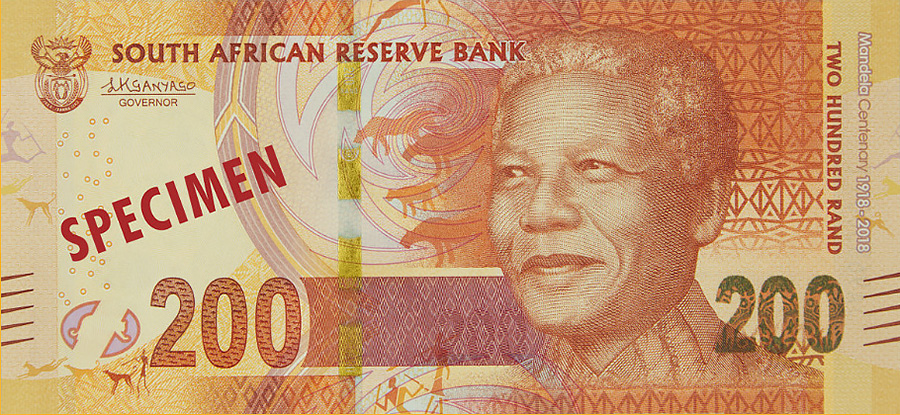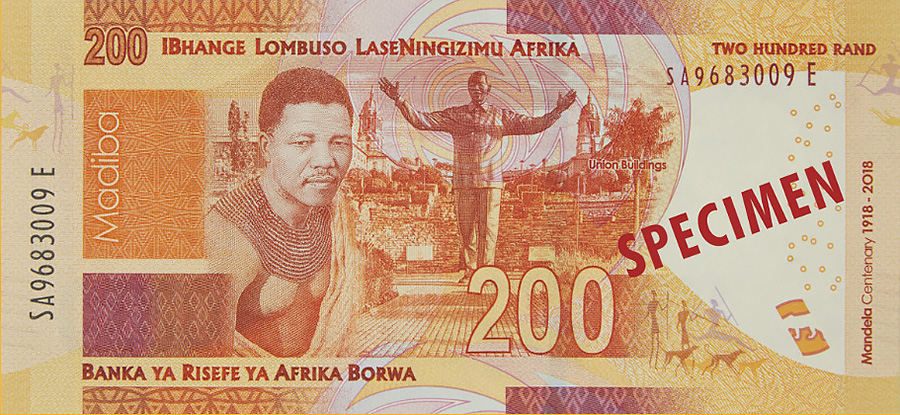 oo
OOOO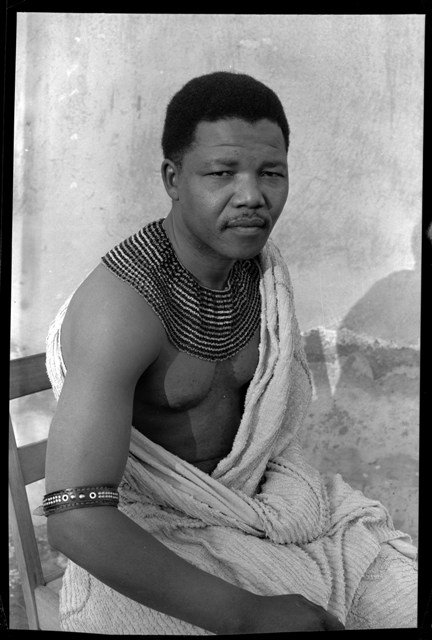 Nelson Mandela picture of Eli Weinberg in 1961, this picture illustrates reverse of new south  african commemorative banknotes.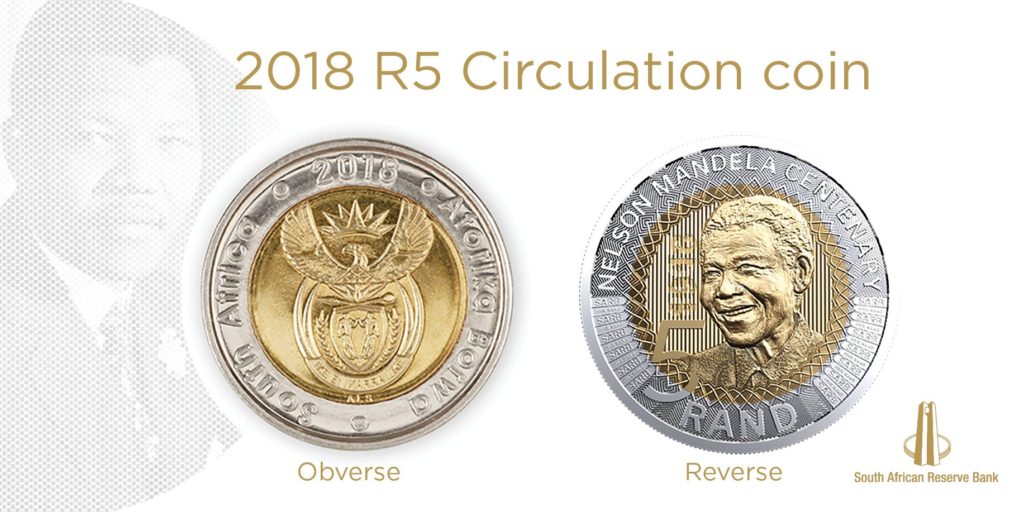 OO
As part of the preparations for the launch of these new means of payment, test packs of commemorative banknotes have been made available to members of the cash system industry to enable them to prepare adequately the new banknotes series (adaptation of ATMs, etc…).
Although these test kits were governed by strict confidentiality provisions, it was brought to the SARB's attention that certain infringements were committed and, as a result, some of the designs circulated on social networks. In order to avoid confusion and unnecessary speculation, the SARB has decided to publish all documents before the official release of these new means of payment, scheduled for 13 July 2018.
The series of commemorative banknotes differs from the usual series in that it features Mandela, as a young man, on its reverse side, while the current circulation banknotes series features one of the big five on each value side (panther, elephant, lion, rhino and buffalo).
ooo
Each banknote reverse illustrates a different time of MANDELA's life.
The R10 banknote is inspired by the rolling hills of the Eastern Cape, featuring Madiba's humble birthplace of Mvezo.
The R20 banknote features Mandela's home in Soweto, where he defined his political life alongside other struggle icons.
The R50 banknote depicts the site where Madiba was captured near Howick following 17 months in hiding. This moment set in motion events that would change his life forever.
Madiba's time on Robben Island is depicted on the R100 banknote, where he was incarcerated for 18 of his 27 years in prison.
The inspiration for the R200 banknote comes from the moment when Madiba greeted the nation for the first time as a statesman.
SARB printed 400 millions of commemorative banknotes.
The commemorative R5 circulation coin features a portrait of Madiba, smiling at the nation he helped to build. Banknotes and coin will be issued by SARB through south african commercial bank network, from july the 13th 2018.
OOO
The series of banknotes and the commemorative coin will be put into circulation for a limited period, in dual circulation with the current Mandela series of current circulation banknotes and the actual existing R5 coin. Both series will have legal tender.
In addition, the South African Mint issued three non-circulating commemorative coins for collectors. Two have a face value of 50 rands. The first one is in Florentine bronze. The second one is a one-ounce silver coin.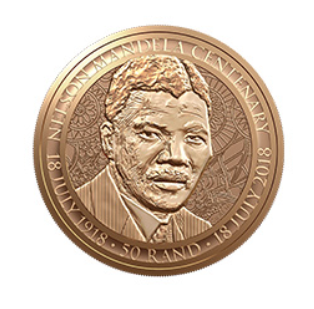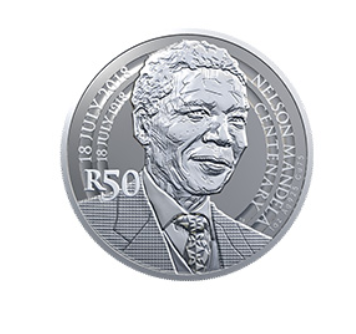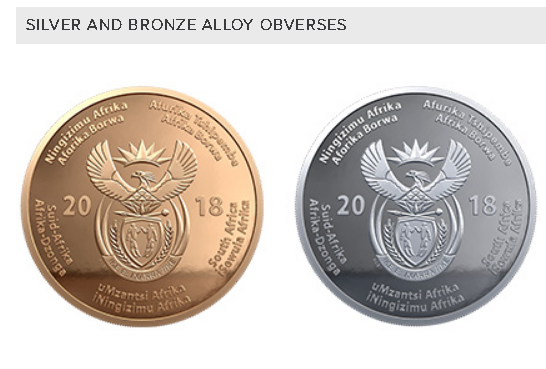 The last coin is a one-ounce and 24-carat gold coin with a face value of 500 rands.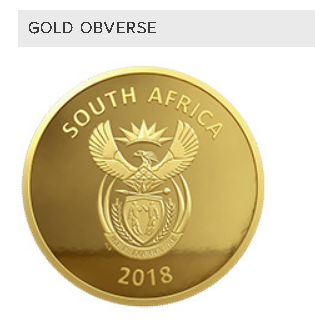 The South African Mint will issue two coinsets related to this commemoration (one "executive" proof set and one BU set, minted at 200 and 500 sets). Each set will contain the R5 commemorative coin.
2018 Nelson MANDELA commemorative coins specifications
material
face value
weight (g)
diameter (mm)
mintage
bronze
R50
24,45
38,725
50000
silver 999/1000
R50
33,626
38,725
10000
gold 999/1000
R500
31,107
32,69
100
copper-nickel
R5
9,5
26
Sources: South Africa Reserve Bank, South African Mint and NUMISMAG©.
South Africa: commemorative banknotes and coins for centenary of MANDELA's birth – 2018 mandela coin value – 2018 nelson mandela r5 coin value – mandela r5 coin value 2018 – mandela coins selling price 2018