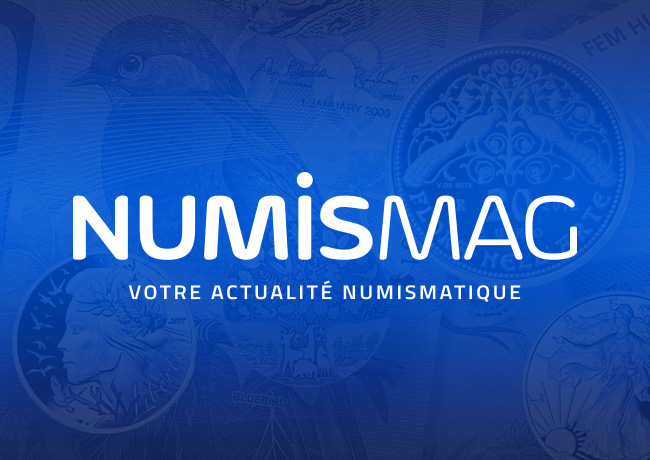 NUMISMAG: results after over a year of existence
NUMISMAG has been in existence for a little over a year now, our webmagazine having been put online on May the 15th, 2017. It is time to share with you this first assessment of our project and to share with you, dear readers, our progress and performances. These far exceed the objectives we set ourselves at the launch of our website.
Indeed, especially since the beginning of 2018, the growth in the number of NUMISMAG readers has been very significant. We ended the season with an excellent audience in July 2018, during which we had over 65,000 monthly visits (Source: Similarweb).
While the sites of our american colleagues, older than NUMISMAG, have an audience of 90-95% made of american readers, 50% of our audience is a not French-speaking audience. NUMISMAG has thus become a European and even international numismatic media, with more and more visitors from other continents.
NUMISMAG certainly owes its success to the fact that it is independent of any numismatic dealer, that we have found a good balance between the editorial line and a clear and modern graphic presentation. In addition, there was a lack of a European numismatic media that transcends borders.
The interest of national Mints and Central Banks in Numismag has increased considerably this year. Some privileged exchange relationships have been created and others continue to be set up.
NUMISMAG will continue to develop, renew and enlarge its editorial offer. This effort will also be carried out, by making the website evolve, by reinforcing our editorial team in order to remain faithful to the requirement, the independence and the quality defended by your Webmagazine. This will enable us to continue to win new audiences in France and abroad. And with these excellent audiences we will be able to start marketing the sale of advertising space, sponsored items and other services…
Finally, dear readers, we are here to continue to bring you clear and verified information but you can also ask us your questions or tell us your expectations about the evolution of our site, which is also yours!
To send us your suggestions and wishes… it's here>> contact@numismag.com
Dear readers, enjoy your reading and welcome back to all of you.
NUMISMAG TEAM.