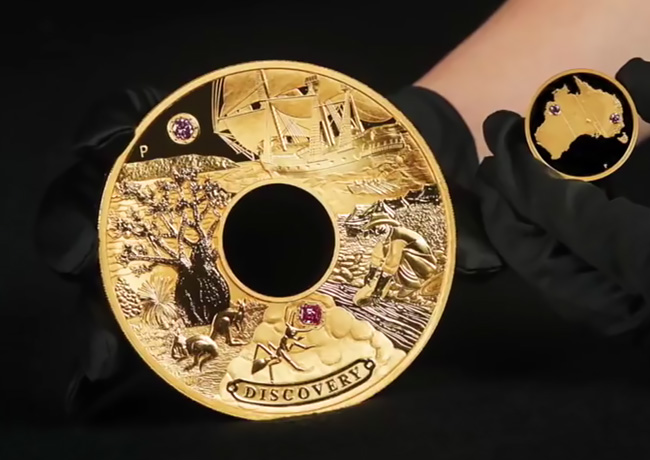 Discovery" the gold and pink diamonds coin, unique masterpiece at the price of 2.48 million dollars – Perth Mint 2018
Perth Mint presents Discovery – a masterpiece with a unique circulation. This extraordinary collector's item celebrates the discovery in Australia of two of the world's most precious natural resources, gold and pink diamonds. The design of the coin called "Discovery" depicts an ancient sailboat sailing on the waves, a gold digger, kangaroos and the Australian baobab found in Western Australia. It recalls the edifying history of gold and diamond prospectors, between poverty and wealth.
The 2 kg gold coin is decorated with four exceptional Argyle pink diamonds, two weighing 1.02 and 0.88 carats and set in the most precious metal. The coin imitates the "Holey Dollar", one of Australia's earliest coins.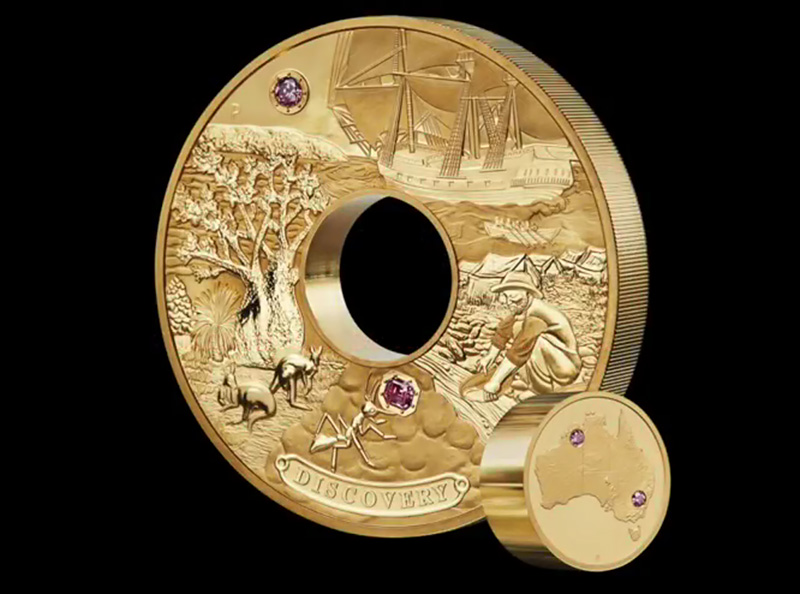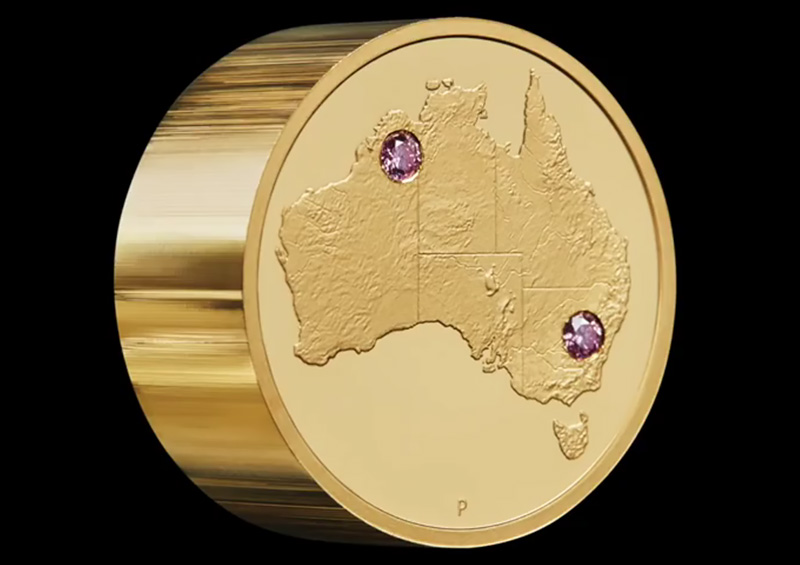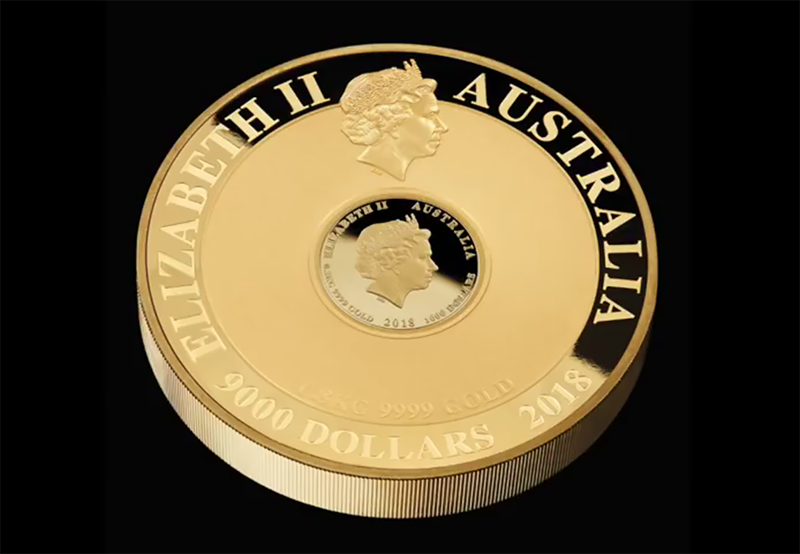 This is the most expensive coin ever made in Australia. It meets the growing demand for rare luxury items," said Richard Hayes, general manager of the Perth Mint.

Discovery will be on display in The Perth Mint Shop throughout September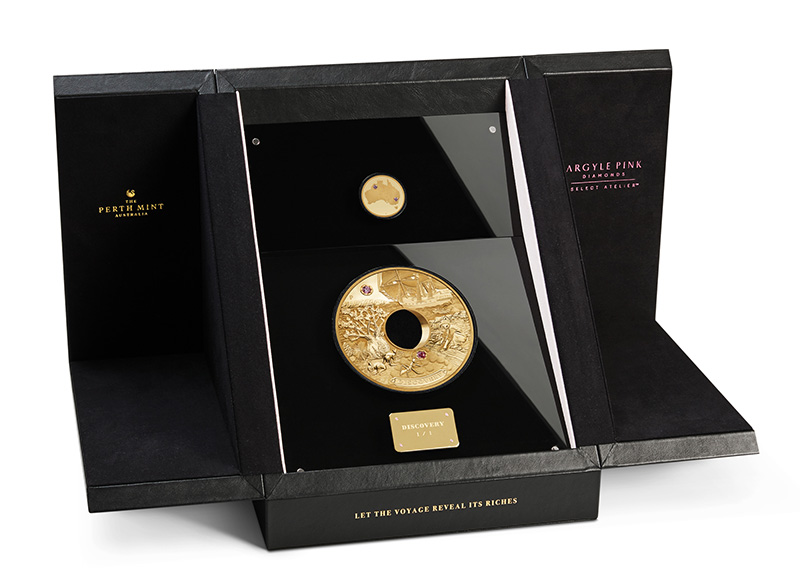 Outer Coin
Centre Coin 
Gold Content (Troy oz)
57.871
6.430
Monetary Denomination (AUD)
9,000
1,000
Fineness (% purity)
99.99
99.99
Minimum Gross Weight (g)
1800.180
200.050
Maximum Diameter (mm)
100.60
32.50
Maximum Thickness (mm)
15.50
15.50
Maximum Mintage
1
1
Argyle Pink Diamond Emerald Cut
Diamond Carat
1.02
Diamond Quality
Fancy Vivid Purplish Pink
Diamond Clarity
SI2
Argyle Pink Diamond Brilliant Cut
Diamond Carat
0.88
Diamond Quality
SI1
Argyle Pink Diamonds (each)
Diamond Carat
 0.08
Diamond Quality
 Fancy Intense to Vivid Pink
Diamond Clarity
 SI1
Sources: PERTH MINT – NUMISMAG©